Kolmetz.com CMAI 2000 Joe Page 6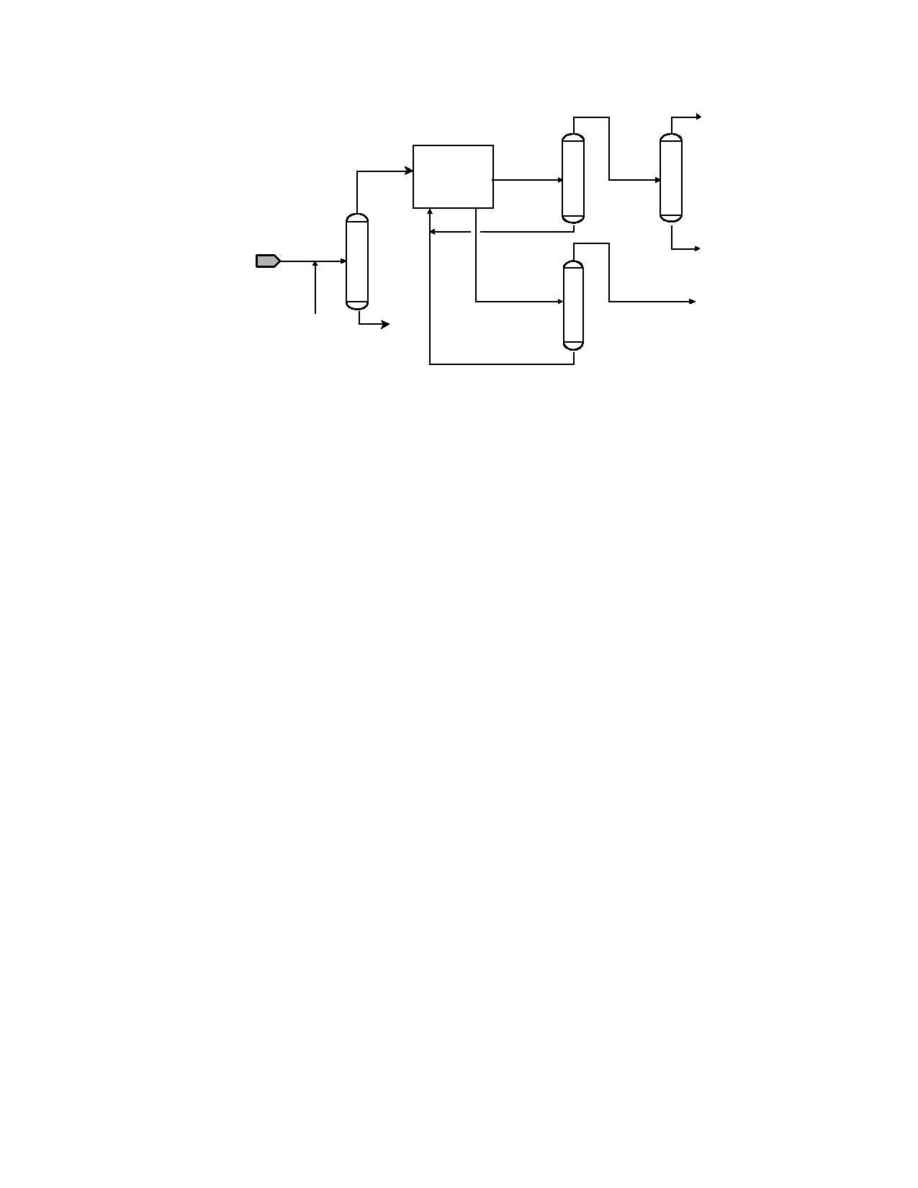 Paraxylene
C
9+
Fresh
Mixed Xylenes
Light
aromatics
Adsorption
Chambers
Extract
To Xylene
Isomerization
Raffinate
Desorbent
Recycle from
Xylene Isom.

Figure 3. Adsorption process for paraxylene recovery
The para-depleted xylenes are routed to an isomerization unit, which re-establishes
thermodynamic equilibrium among the isomers. After this, the xylenes flow back to the
original C
fractionator until they are recycled to extinction. There are advantages and
disadvantages of a system based on this design configuration.

Technology Review of Adsorption-Based Paraxylene Complex

Advantages
High per pass recovery of paraxylene, leading to lower recycles
Relative efficiency in concentrating the paraxylene


Disadvantages
High deployment of expensive proprietary equipment and materials; long
lead time for procurement
Molecular sieve is fragile, expensive, easily poisoned
Relative inefficiency in purifying the final paraxylene product
For an adsorption-based unit producing 400,000 MTA paraxylene with xylenes feedstock,
the relevant performance parameters are listed in the table below:

Performance Parameters, Adsorption-Based System

CCOP, $/ton

$370

Investment

$170 MM

Xylenes feedstock required

475,000 MTA

Aromatic by-products

45,000 MTA

Other by-products

30,000 MTA
conversion unit; EB-dealkylation type of isom catalyst