Kolmetz.com CMAI 2000 Joe Page 2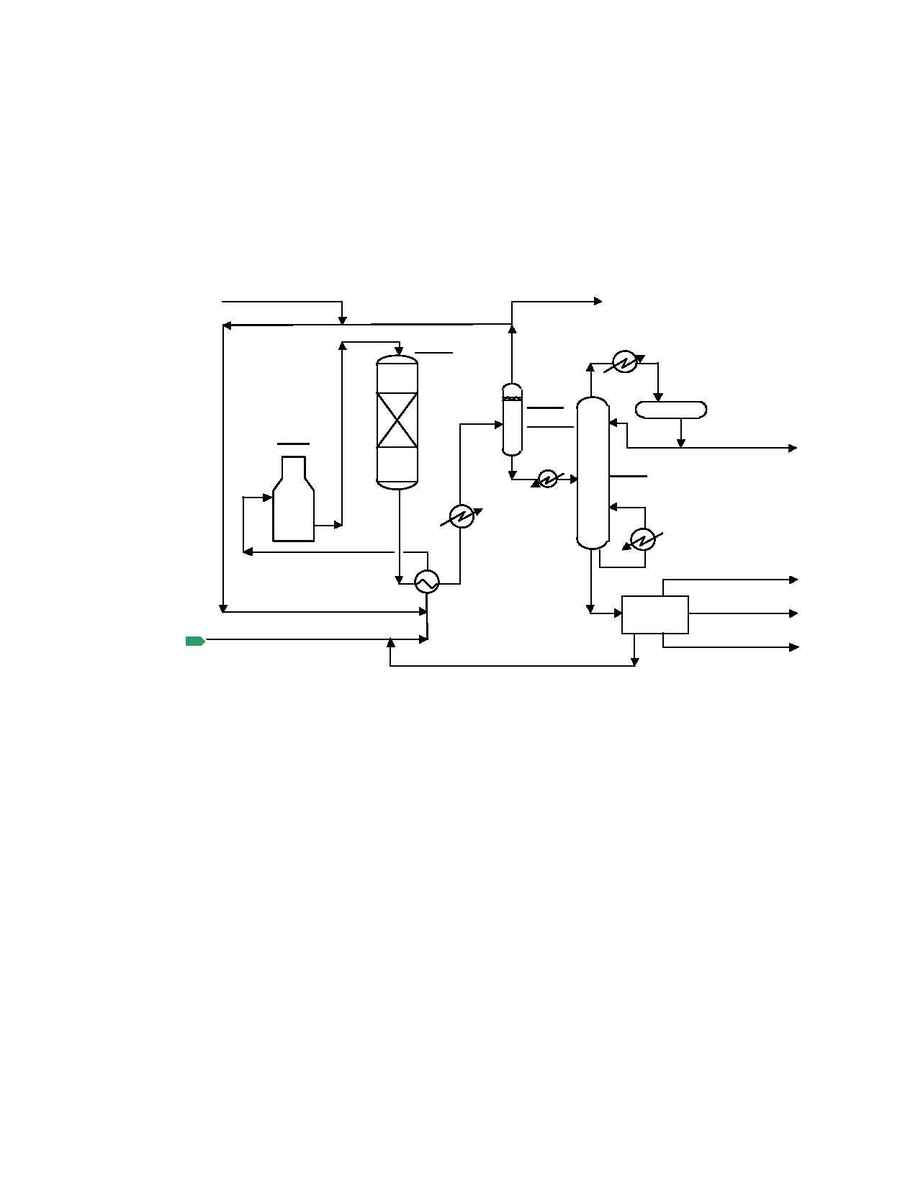 GT-STDP
SM
- Selective Toluene Disproportionation
In the GT-STDP process, toluene is converted to paraxylene-rich (typically >80 wt%)
mixed xylenes and benzene at toluene conversion rates of around 30%. The process is
based on a proprietary high-silica zeolite catalyst. The process flow scheme is typical of a
toluene-conversion process and consists of a vapor-phase reactor, associated heat-
exchange, and product stabilization equipment.

Figure 1. Typical STDP Process
Typical operating conditions for the GT-STDP are shown below.

Temperature (░C)

Pressure (kg/cm

WHSV (hr

Toluene conversion

Paraxylene selectivity, wt%
A comparison with other commercially available processes for selective toluene
disproportionation is shown below.