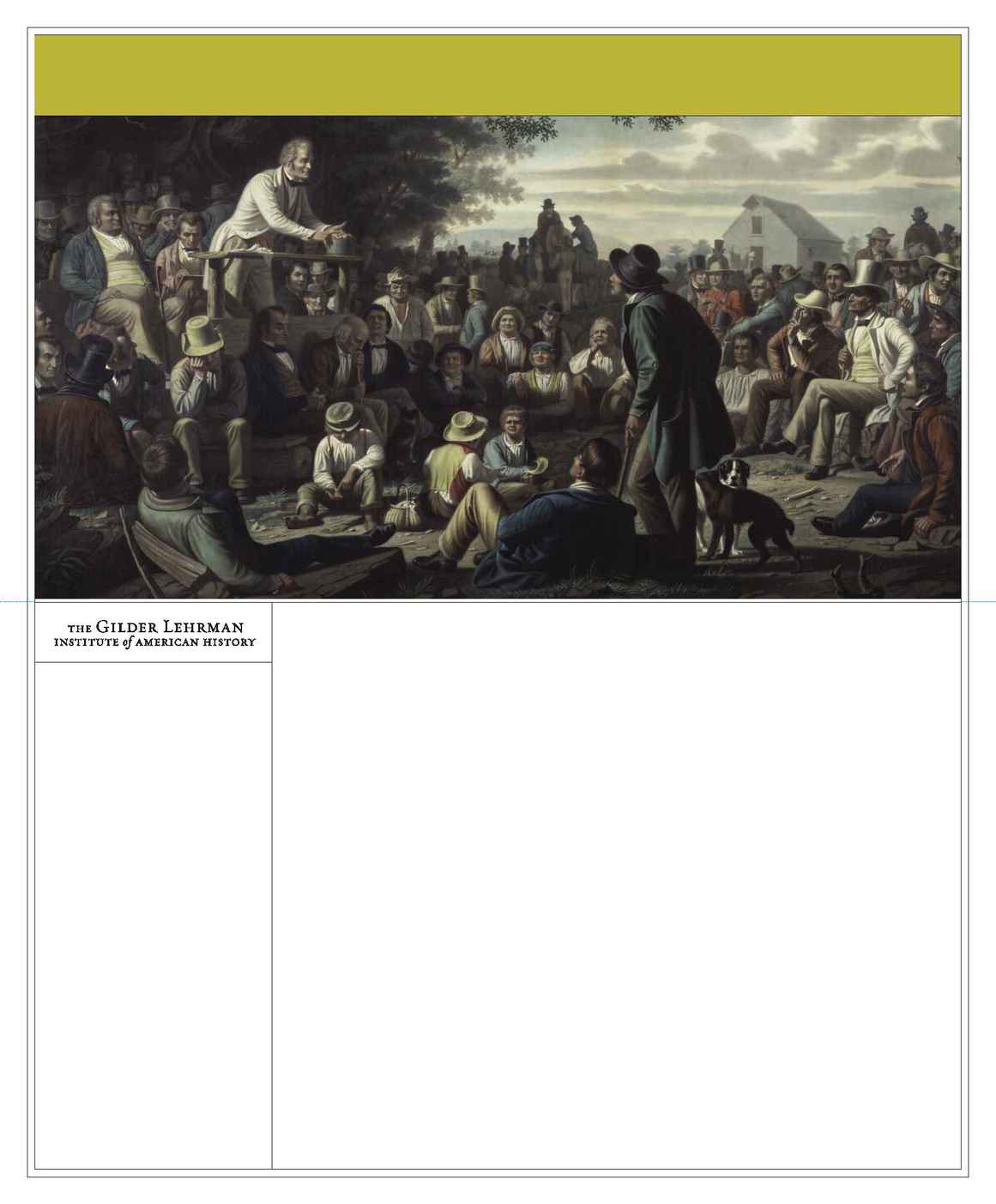 Gilder Lehrman Summer Seminars
The Great Depression,
World War II, and the American West
( for high school teachers only)
Stanford University, June
David Kennedy and Richard White
The Colonial Era: Structure and Texture
Yale University, June 24-30
NEW
The Civil War in Global Context
( for community college faculty only)
New York University, June 24-30
NEW
4-DAY SEMINAR
Woodrow Wilson Presidential Library
NEW
3-DAY SEMINAR
Creating a Republic: From the
Revolution to the Constitution
( for 4th-8th grade teachers only)
National Constitution Center
Philadelphia, PA, June 21-24
NEW
Origins and Consequences,
Battlefields and Homefront
University of Virginia, July 1-7
Gettysburg College, July 1-7
( for 4th-8th grade teachers only)
New York University, July 1-7
Oxford University, U.K., July 8-14
Visions of the American Environment
University of Colorado, Boulder, July 8-14
The Great Plains: America's Crossroads
University of Colorado, Boulder, July 8-14
Columbia University, July 8-14
Alan Brinkley and Michael Flamm
The Era of George Washington
Brown University, July 8-14
New York in the Gilded Age
Columbia University, July 15-21
Kenneth T. Jackson
and Karen Markoe
Passages to Freedom: Abolition and
the Underground Railroad
Yale University, July 15-21
David Blight and James O.
and Lois E. Horton
Freedom and Slavery in the
Atlantic World, 1500 - 1800
Johns Hopkins University, July 15-21
North American Slavery in
Comparative Perspective
University of Maryland, July 15-21
Columbia University, July 22-28
The Worlds of Thomas Jefferson
Monticello and the University of Virginia, July 22-28
Interpreting the Constitution
for 11th and 12th grade teachers only)
Stanford University, July 22-28
Jack Rakove and Larry D. Kramer
Cambridge University, U.K., July 22-28
NEW
3-DAY SEMINAR
The Legacy of the American Civil War
The American Civil War Center at Historic
Tredegar, Richmond, VA, July 24-27
The Civil Rights Movement
Cambridge University, UK, July 29-August 5
NEW
3-DAY SEMINAR
The International Impact
of the Declaration of Independence
University of Virginia and Monticello, August 1-4
The Gilder Lehrman Institute of
American History announces summer
Seminars are tuition-free. Participants
receive a stipend ($400 domestic or
$500 international), books, and room
and board. Educators at every level
and National Park Service rangers are
eligible. Seminars limited to thirty
participants by competitive application.
Preference given to new applicants.
deadline for application:
Applications must be postmarked
or submitted electronically by
Seminars are highly competitive.
Candidates should submit a
complete, well-written application.
For more information, to download
an application, or to apply online, visit
or call us at (646) 366-9666.
Stump Speaking. Hand-colored engraving, 1856 .
The Gilder Lehrman Collection (GLC04075).