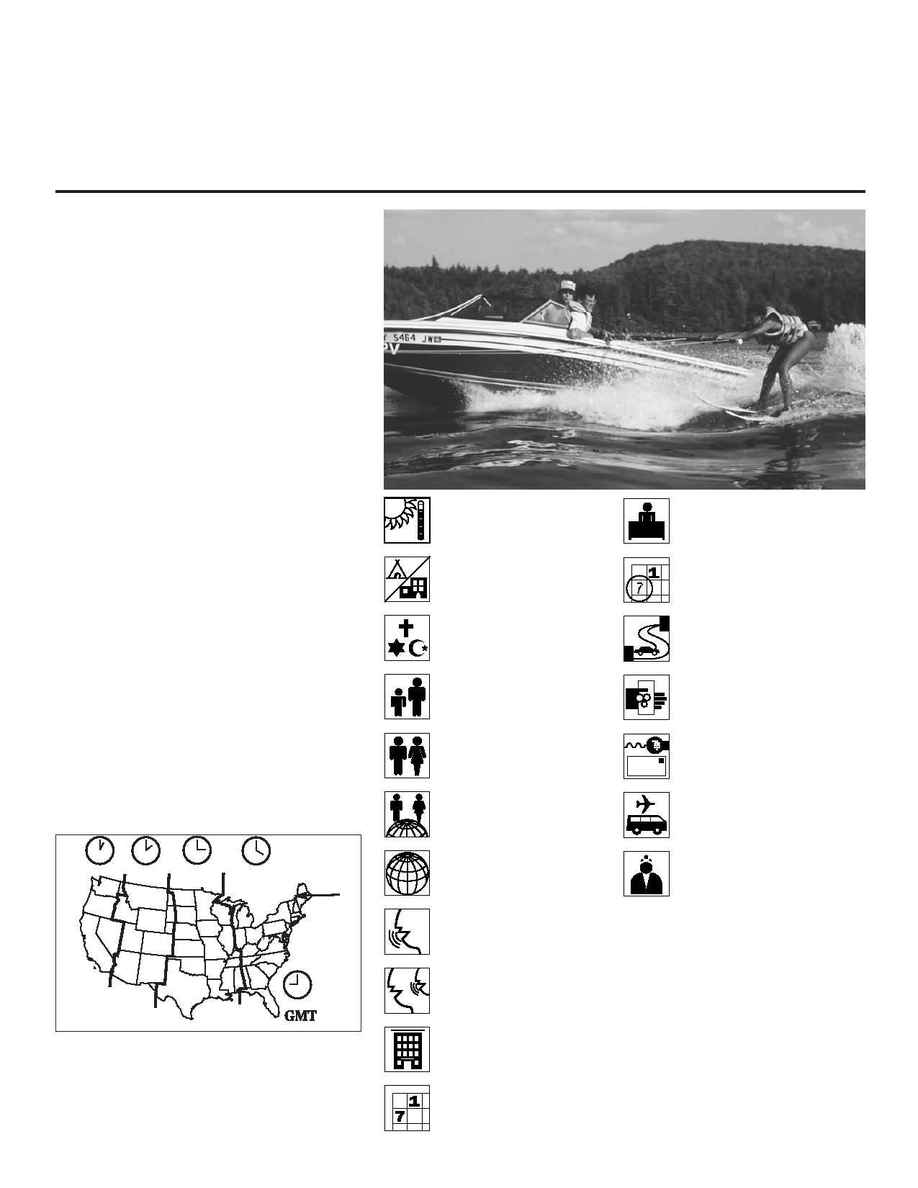 amily owned since 1946, Camp Regis-Applejack is best
known for its friendly atmosphere. Located in one of the
most spectacular areas of the United States, its many
lakes and mountains greatly enhance the camping experience.
Activities include hiking, overnight trips, mountain biking,
white-water rafting, horseback riding, sailing, windsurfing,
waterskiing, tennis, soccer, art, pottery, music, theater, dance,
English, and travel in Canada and the United States.
El campamento Regis-Applejack, operado por una familia
desde el 1946, es mejor conocido por su ambiente amistoso.
Localizado en una de las áreas más espectaculares de los
Estados Unidos, la experiencia de campamento es realzada por
sus varios lagos y montañas. Las actividades incluyen,
caminatas, excursiones de una noche, ciclismo de montaña,
paseos en aguas rápidas, paseos ecuestres, vela, esquí acuático,
"windsurfing", tenis, sóccer, arte, cerámica, música, teatro,
baile, inglés, y viajes en Canadá y los Estados Unidos.
Camp Regis-Applejack est une propriété familiale depuis 1946
et son atmosphère accueillante a fait sa réputation. Sa situation
exceptionnelle, dans l'une des régions les plus belles des États-
Unis, au coeur de nombreux lacs et montagnes, fait du camping
une expérience inoubliable. Les activités comprennent
randonnée, excursions avec bivouac, rafting en eau vive,
équitation, voile, planche à voile, ski nautique, tennis, football,
arts, poterie, musique, théâtre, danse, cours d'Anglais et
voyages au Canada et à travers les Etats-Unis.
1946 Camp Regis Applejack
C
AMP
R
EGIS
­A
PPLEJACK
P
AUL
S
MITHS
, N
EW
Y
ORK
Michael P. Humes
60 Lafayette Road West
Princeton, New Jersey 08540
Phone: 609-688-0368 Fax: 609-688-0369
E-mail: campregis@aol.com
URL: http://www.campregis-applejack.com
90 km from Montreal International Airport ·
A 90 km del Aeropuerto Internacional de Montreal ·
À 90 km de l'aéroport international de Montreal ·
Montreal
Available · Disponibles · Disponibles


Camp Regis-Applejack 1946





Rural · Rural · Rurale


Nondenominational · Sin afiliación religiosa ·
Non confessionnelle


Regis: 6-12; Applejack: 13-16
Rolling · Continuo · Continuelles


Montreal, Lake Placid, Lake George, Quebec
City, Vermont, New York City
France, Germany, Italy, Japan, Mexico,
Venezuela
No proficiency necessary · No se requieren
conocimientos previos · Aucune aptitude requise
$10/hour · (añadido a la matrícula) · (inclus
dans les frais de scolarité)
10
10
Cabins · Cabañas · Cabanes


Late June through August; one 8-week session, two 4-week sessions · A finales de junio hasta
agosto; una sesión de 8 semanas, dos sesiones de 4 semanas · De fin juin à fin août ; un programme
de 8 semaines ou deux programmes de 4 semaines
Nurse, infirmary · Enfermero(a), enfermería ·
Infirmier(ère), infirmerie
No fee · Gratuito · Gratuit