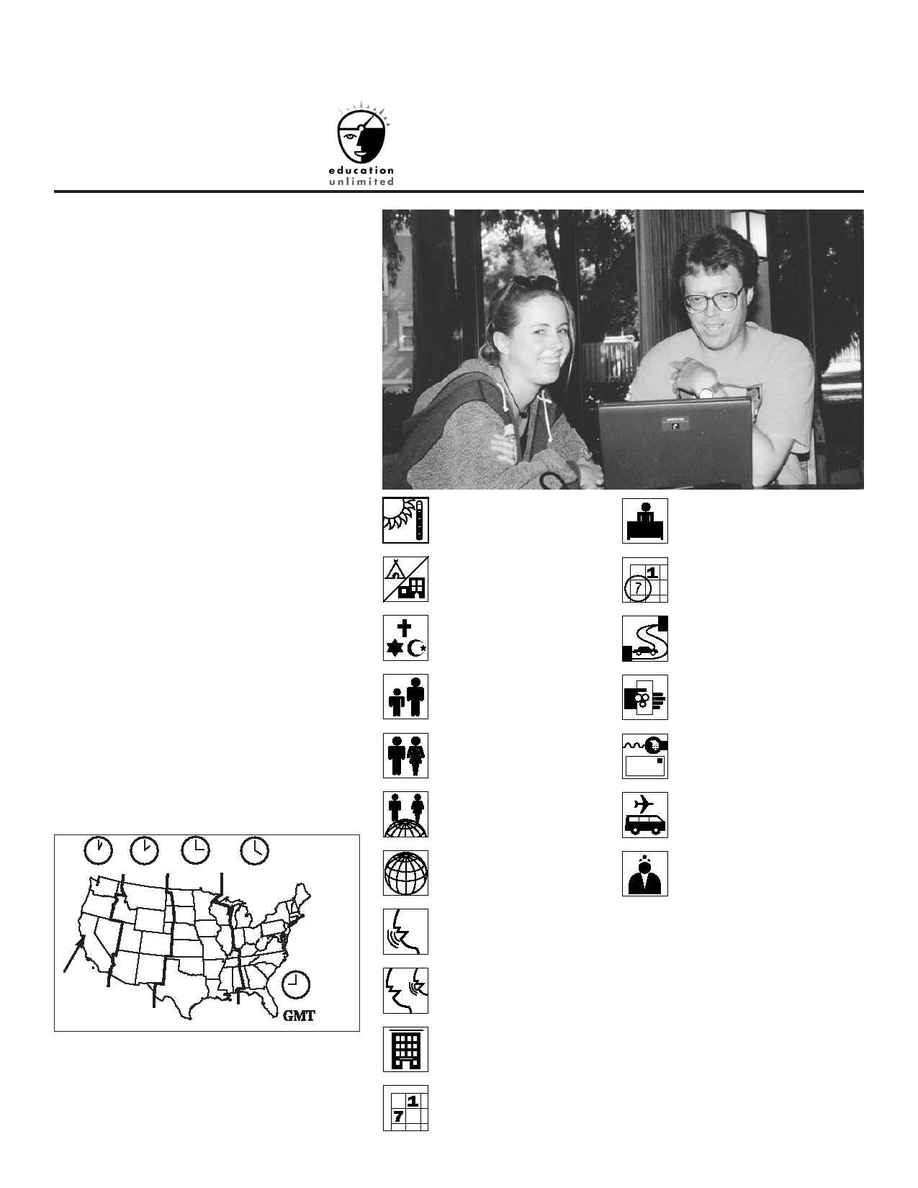 ducation Unlimited conducts a variety of summer
academic programs at universities throughout
California. The sessions are safe and well supervised,
and are designed to be both fun and educational. Programs
include public speaking, computers, debate, acting, summer
college classes, a tour of east coast colleges, and
comprehensive college admission preparation.
Education Unlimited conduce una variedad de programas
académicos de verano en universidades a través de California.
Las sesiones son seguras y muy bien supervisadas y están
diseñadas para ser divertidas y educativas. Los programas
incluyen hablar en público, computadoras, debate, actuación,
clases universitarias de verano, un tour de universidades en el
este y una preparación completa de admisión universitaria.
Education Unlimited organise des programmes d'études pour
l'été dans des universités de toute la Californie. Les cours
offrent toute sécurité et sont encadrés avec soin pour combiner
savoir et plaisir d'apprendre. Les programmes présentent des
cours d'expression orale, d'informatique, de débat, de théatre
et d'enseignement secondaire d'été. Ils prévoient aussi une
visite des établissements de la côte est et une préparation
complète aux tests d'admission d'entrée dans le secondaire.
E
DUCATION
U
NLIMITED
S
UMMER
P
ROGRAMS
Matt Fraser, Director
1678 Shattuck Avenue, #305
Berkeley, CA 94709
Phone: 510-548-6612 Fax: 510-548-0212
E-mail: camps@educationunlimited.com
URL: http://www.educationunlimited.com
Available · Disponibles · Disponibles


Urban / Suburban · Urbano / Suburbano ·
Ville / En banlieue


Nondenominational · Sin afiliación religiosa ·
Non confessionnelle


Rolling · Continuo · Continuelles


Beaches, Amusement parks, Baseball games
Europe, Hong Kong, Latin America,
Singapore, Taiwan
Moderate proficiency necessary · Se requieren
conocimientos moderados · Aptitude modérée requise
Dormitories · Residencias estudiantiles · Dortoirs


June­August · junio ­agosto · juin­août
6 8
6 8
Local hospital · Hospital de la localidad ·
Hôpital local