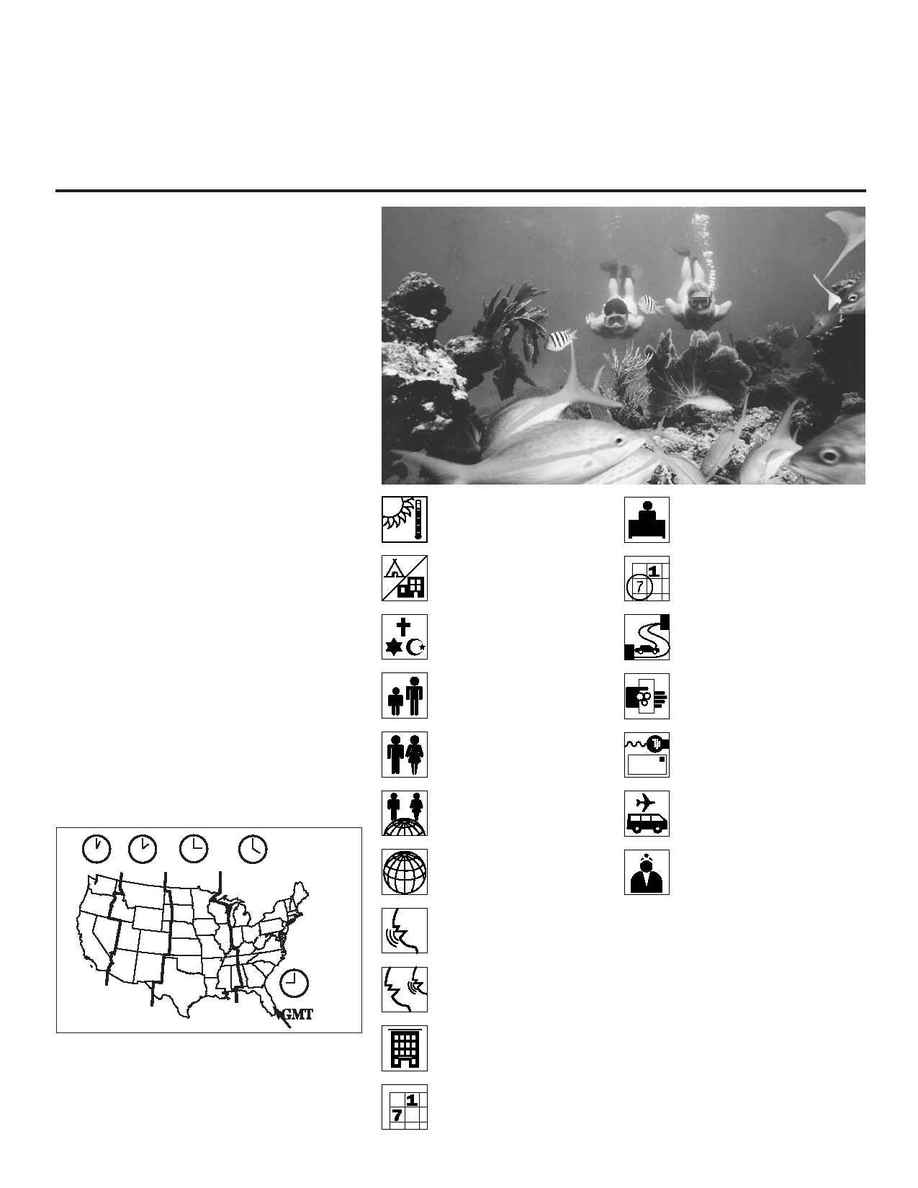 eacamp's tropical location offers teenagers an
opportunity to explore the Florida Keys waters.
Marine science/scuba courses are taught by
experienced, academically trained science and scuba
instructors who provide campers with a safe environment
in which to live and learn. Activities include marine
science, scuba diving, drawing, environmental science,
journalism, photography, pottery, sailing, and water sports.
La ubicación tropical de Seacamp ofrece a los adolescentes
una oportunidad para explorar las aguas de los cayos de
Florida. Los cursos de ciencias marinas y buceo están a
cargo de instructores experimentados y con acreditación
académica, lo cual proporciona a los participantes un
ambiente seguro de aprendizaje. Las actividades incluyen
ciencias marinas, buceo, dibujo, ciencias ambientales,
periodismo, fotografía, cerámica, velerismo y deportes
acuáticos.
Le site tropical de Seacamp offre aux adolescents et
adolescentes l'occasion d'explorer les eaux de la région des
Keys de Floride. Des instructeurs chevronnés et qualifiés
de plongée/ sciences marines offrent aux campeurs un
milieu sûr où vivre et apprendre. Les activités comprennent
les sciences de la mer, la plongée sous-marine, le dessin,
les sciences de l'environnement, le journalisme, la
photographie, la poterie, la voile et les sports nautiques.
S
EACAMP
E-mail: snorkelingfun@seacamp.org
URL: http://www.seacamp.org
242 km from Miami International Airport and Miami ·
A 242 km de Miami International Airport y de Miami ·
A 242 km de Miami International Airport et de Miami
242 km
Miami Miami 242
Dormitories · Residencias estudiantiles · Dortoirs
June 24­July 11, July 14­July 31, August 3­August 20 · 24 de junio­11 de julio, 14 de julio­31 de julio,
3 de agosto­20 de agosto · 24 juin­11 juillet, 14 juillet­31 juillet, 3 août­20 août
6
Big Pine Key, Florida 33043
Belgium, Canada, England, Germany,
Greece, Italy, Japan, Poland, Russia,
Spain, Venezuela
Available · Disponibles · Disponibles
Not available · No disponibles · Pas disponibles
Minimal proficiency necessary · Se requieren
conocimientos mínimos · Aptitude minimale requise
Nondenominational · Sin afiliación religiosa ·
Non confessionnelle
Rolling · Continuo · Continuelles
Seacamp
Keys