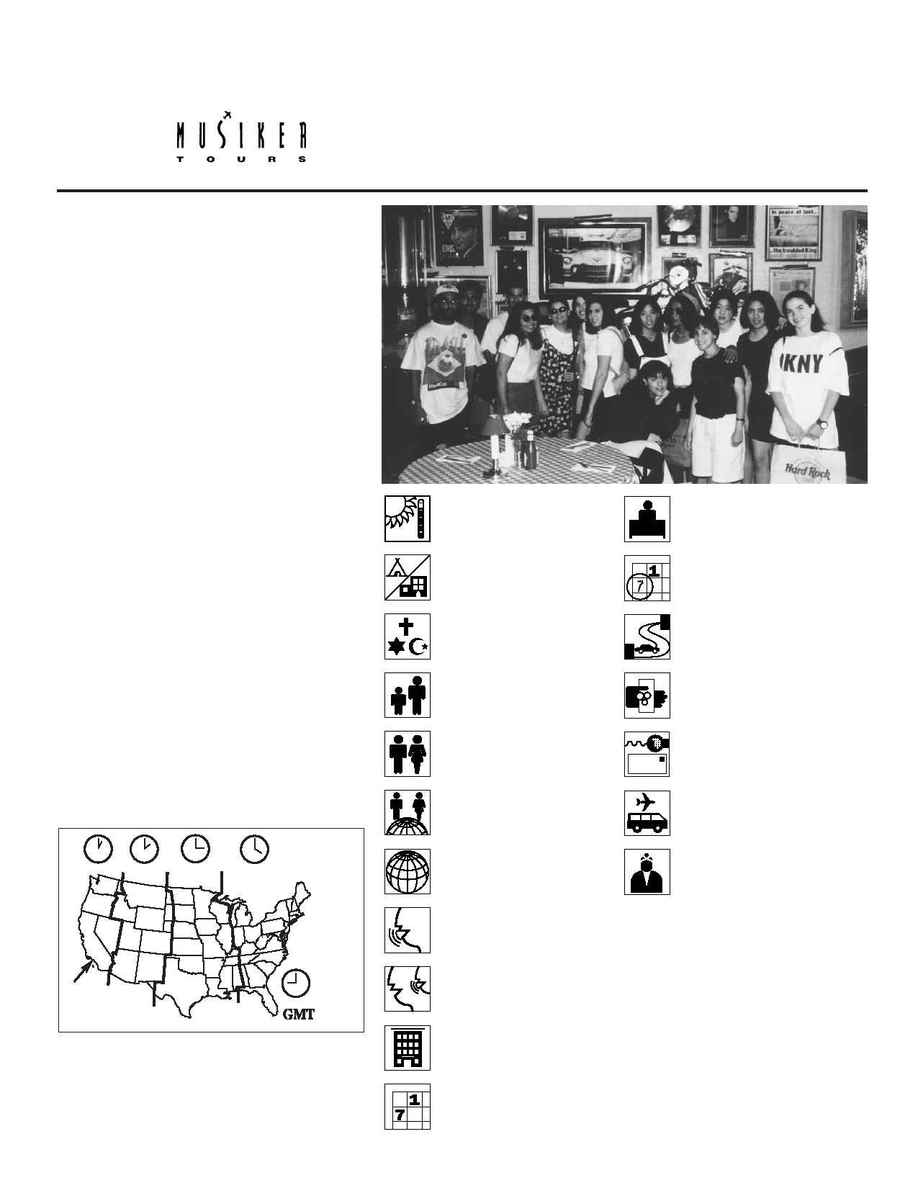 16 km from Los Angeles International Airport · A 16 km de Los Angeles
International Airport · A 16 km de Los Angeles International Airport
Suburban · Suburbano · En banlieue
International Admissions Director
1326 Old Northern Boulevard
Phone: 516-621-3939
Fax: 516-625-3438
E-mail: discovery@summerfun.com
URL: http://www.summerfun.com
ummer Discovery at UCLA, UC Santa Barbara, UC San
Diego, the University of Michigan, Georgetown
University, University of Vermont, University of Sydney,
Australia, and Cambridge University, England, offers pre-
college enrichment programs. Courses and activities include
ESL, TOEFL and SAT preparation, career exploration,
introduction to college, reading, study skills, writing,
computers, economics, science, and basketball. There are also
exciting trips and excursions.
Summer Discovery at UCLA, UC Santa Barbara, UC San
Diego, la Universidad de Michigan, la Universidad de
Georgetown, la Universidad de Vermont, la Universidad de
Sydney Australia y la Universidad de Cambridge, Inglaterra,
ofrecen programas de enriquecimiento preuniversitario. Los
cursos y las actividades incluyen preparación para los exámenes
ESL, TOEFL y SAT, orientación vocacional, introducción a la
universidad, lectura, técnicas de estudio, redacción,
computadoras, economía, ciencias y baloncesto. También hay
emocionantes viajes y excursiones.
Summer Discovery á UCLA, UC Santa Barbara, UC San Diego,
à University of Michigan, à Georgetown University, à
University of Vermont, á Université de Sydney en Australie, et
à Cambridge University en Angleterre, offre des programmes
d'enrichissement avant l'entrée à l'université. Les cours et les
activités comprennent l'anglais comme langue étrangère, la
préparation au TOEFL et à l'examen du SAT, la prospection de
carrière, l'introduction à l'université, la lecture, les techniques
d'étude, la rédaction, l'informatique, l'économie, les sciences et
le basket-ball. Des excursions et voyages passionnants sont
également disponibles.
MichiganGeorgetown UniversityUniversity of Vermont
University of Sydney Australia
M
USIKER
T
OURS
/S
UMMER
D
ISCOVERY
L
OS
A
NGELES
, C
ALIFORNIA
Dormitories · Residencias estudiantiles · Dortoirs
June 25­August 5, August 1­August 21 · 25 de junio-5 de agosto o 1 de agosto-21 de agosto ·
Du 25 juin au 5 août ou du1 août au 21 août
6
Nondenominational · Sin afiliación religiosa ·
Non confessionnelle
No fee · Gratuito · Gratuit
France, Hong Kong, Japan, Kuwait, Turkey
Minimal proficiency necessary · se requieren
conocimientos mínimos · Aptitude minimum requise
College visits, major cities, overnight
camping
$3500­$6500, $125­$500, $300
Available · Disponibles · Disponibles
Fee varies · Honorario variado · Les tarifs varient
Rolling · Continuo · Continuelles


""
ESL SAT