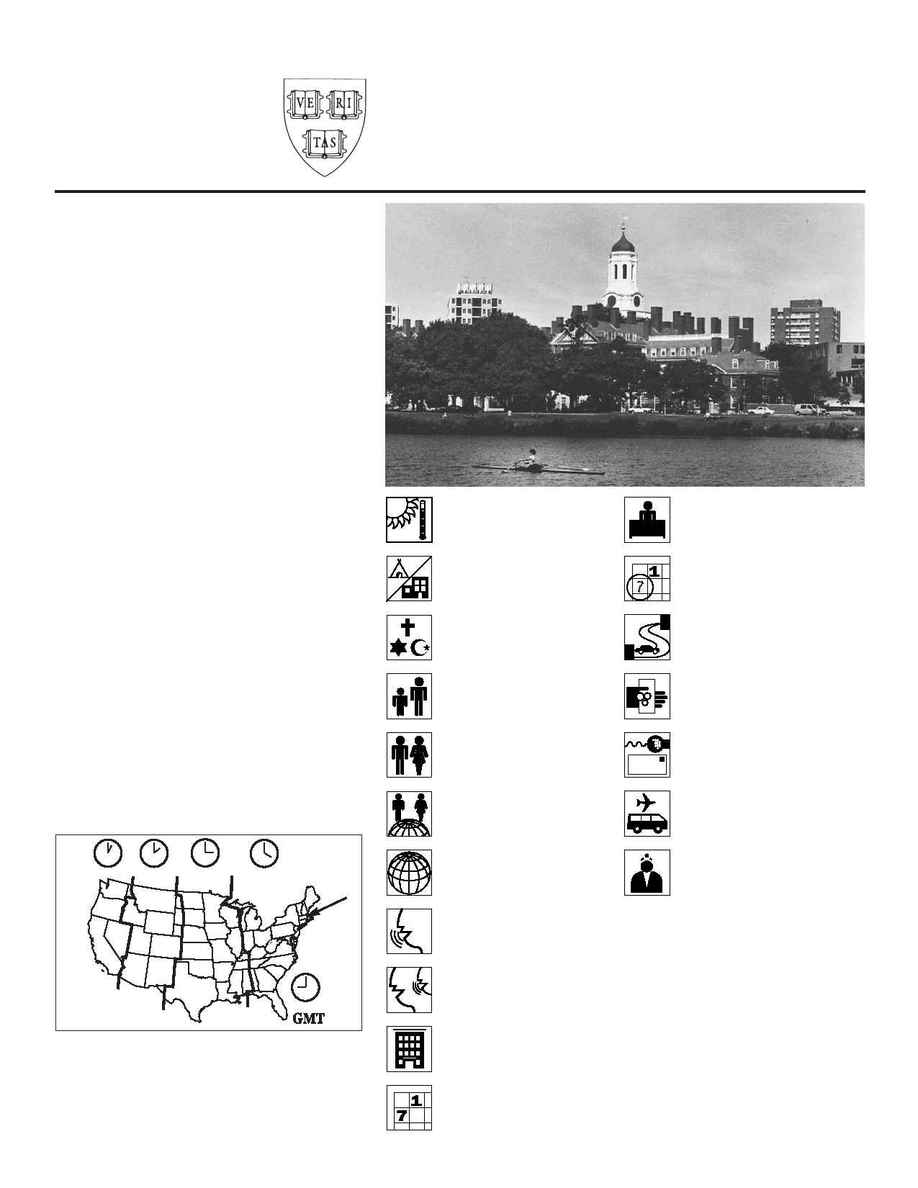 tudents who apply to the program must have completed
one, two, or three years of secondary school (before
university) and must be fluent in English. They take
Summer School courses for undergraduate credit; they have
access to Harvard's museums, libraries, and laboratories and
may join in many athletic and social activities. Courses
include computer science, economics, English, history,
mathematics, psychology, science, writing, and foreign
languages.
Los estudiantes que deseen participar en el programa deben
haber finalizado uno, dos o tres años de educación secundaria
(antes de la universidad) y hablar inglés con fluidez. Los
estudiantes toman clases de verano reconocidas a nivel
universitario; gozan de acceso a los museos, las bibliotecas y
los laboratorios de Harvard y pueden participar en muchas
actividades atléticas y sociales. Los cursos incluyen
computación, economía, inglés, historia, matemáticas,
psicología, ciencias, redacción e idiomas extranjeros.
Les étudiants qui désirent participer au programme doivent
avoir un, deux ou trois ans de lycée et doivent parler
couramment l'anglais. Les étudiants suivront des cours d'été
certifiés en faculté. Les étudiants auront la possibilité de
visiter les musées, les bibliothèques et les laboratoires de
Harvard et de participer à diverses activités sportives et
sociales. Parmi les cours on compte l'informatique, l'économie,
l'histoire, les mathématiques, l'anglais, la psychologie, les
sciences, la composition et les langues étrangères.
H
ARVARD
S
ECONDARY
S
CHOOL
P
ROGRAM
Cambridge, Massachusetts 02138-3722
Phone: 617-495-3192 Fax: 617-496-4525
URL: http://www.ssp.harvard.edu
10 km from Logan International Airport; 8 km from Boston ·
A 10 km del aeropuerto internacional de Logan; a 8 km de Boston ·
A 10 km de l'aéroport international Logan ; à 8 km de Boston
Logan 10 Boston 8
Logan 10 Boston 8
June 26­August 18 · 26 de junio­18 de agosto · 26 juin­18 août
6
Brazil, Japan, Korea, Mexico,Taiwan
Must have total command of English · Se requiere dominio
total del idioma inglés · Aptitude parfaite de l'anglais
Varies · Varía · Variable
Cape Cod, Boston-area colleges · Cape Cod, Colegios del área
de Boston · Cape Cod, Universités de la région de Boston
Mass transit · Transporte público ·
Transports en commun
Nondenominational · Sin afiliación religiosa ·
Non confessionnelle
Available, $6685 · Disponibles · Disponibles
Rolling · Continuo · Continuelles
Not available · No disponibles · Pas
disponibles
Dormitories · Residencias estudiantiles · Dortoirs
On-site · En las instalaciones · Sur place