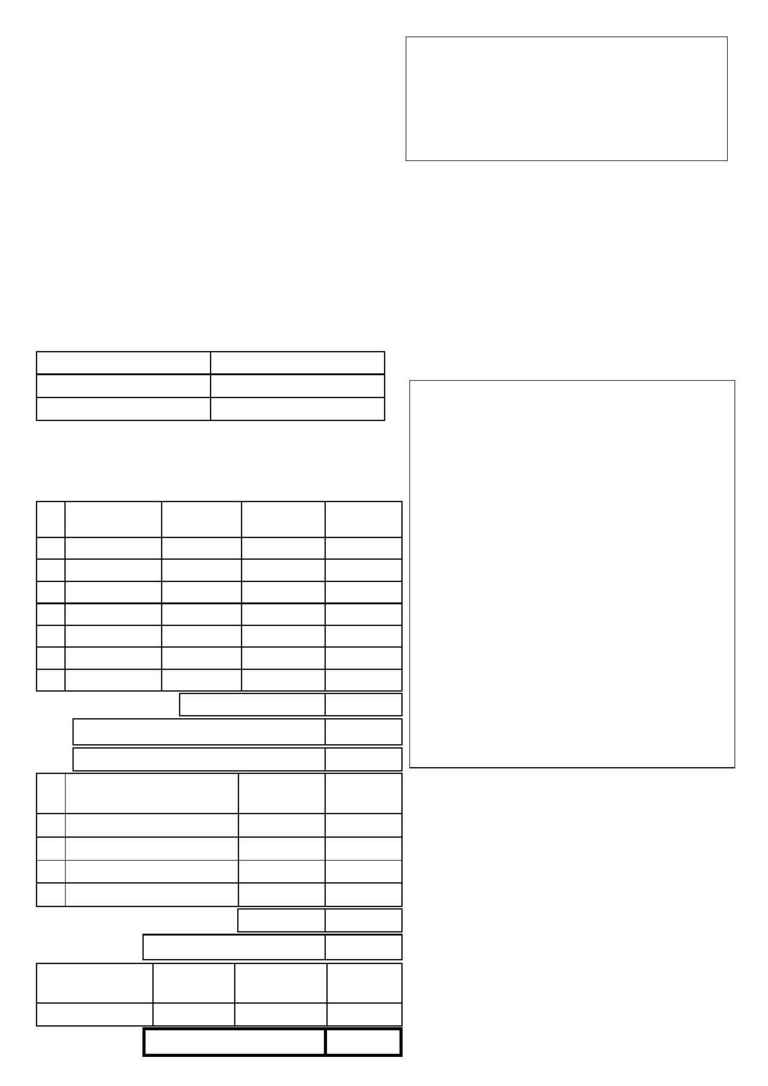 S U Z U K I M U S I C
Presented by
Suzuki Talent Education Association of Australia (Vic) Inc
Given Name ________________________ Family Name ______________________________ Membership Number __________________
Address ______________________________________ Suburb _______________________ State _________ Postcode ___________
Phone Home ____________________ Work ____________________ Mobile _____________________ Fax___________________
Name of each parent or responsible adult attending

Given Name
Family Name
Enrolment at the Autumn Festival is open to financial members of
Suzuki Music. You may subscribe or renew membership by
including a subscription payment with this enrolment.
Please enter the amount due in the right hand column and the total amount
at the bottom. All prices include GST.
Suzuki Music Member-
ship
New Members Renewing Mem-
bers
Amount Pay-
able
No. Program
Standard
(until 5 Mar)
Early Bird
(until 6 Feb)
Amount Pay-
able
Subtotal C:
$
Please complete a section on the reverse side
of this form for each student attending.
Total number of students enrolled: _________
Please tick if this is your 1st Suzuki Festival
Cheque payable to Suzuki Music OR
Credit card BANKCARD / MASTERCARD / VISA
_ _ _ _ / _ _ _ _ / _ _ _ _ / _ _ _ _
__________________________________
____________________________________________
For a smooth running Autumn Festival we need assistance from all
families and teachers. Please indicate below which task(s) you can
assist with either before or during the event. More details available
Before Autumn Festival
Putting together confirmation mailout to families
Assembling registration kits
Start of Autumn Festival (Tues, Wed and Thurs)
Signage Set up rooms Registration Desk
During Autumn Festival
Administration tasks
Selling Suzuki Books and Merchandise
At Conclusion of Festival
Moving Digital Pianos and Keyboards
General packing and clean-up duties
Thank you for your support. You will be contacted by our Volunteer
Co-ordinator to confirm your availability and provide details.
No. Extras
Cost
Amount Pay-
able
Private Lesson (Int'l tutor)
Private Lesson (Aust tutor)
Subtotal B + Subtotal C:
$
10% of Subtotal A if 2 or more children enrolled $
TOTAL AMOUNT PAYABLE
$
Subtotal A: Program Costs $
Subtotal B: Subtotal A - Discount (if applicable) $
Closing date for Enrolments 5 March 2004
170 Southbank Blvd Southbank Victoria 3006
Phone 03 9681 6933 Fax 03 9681 6977