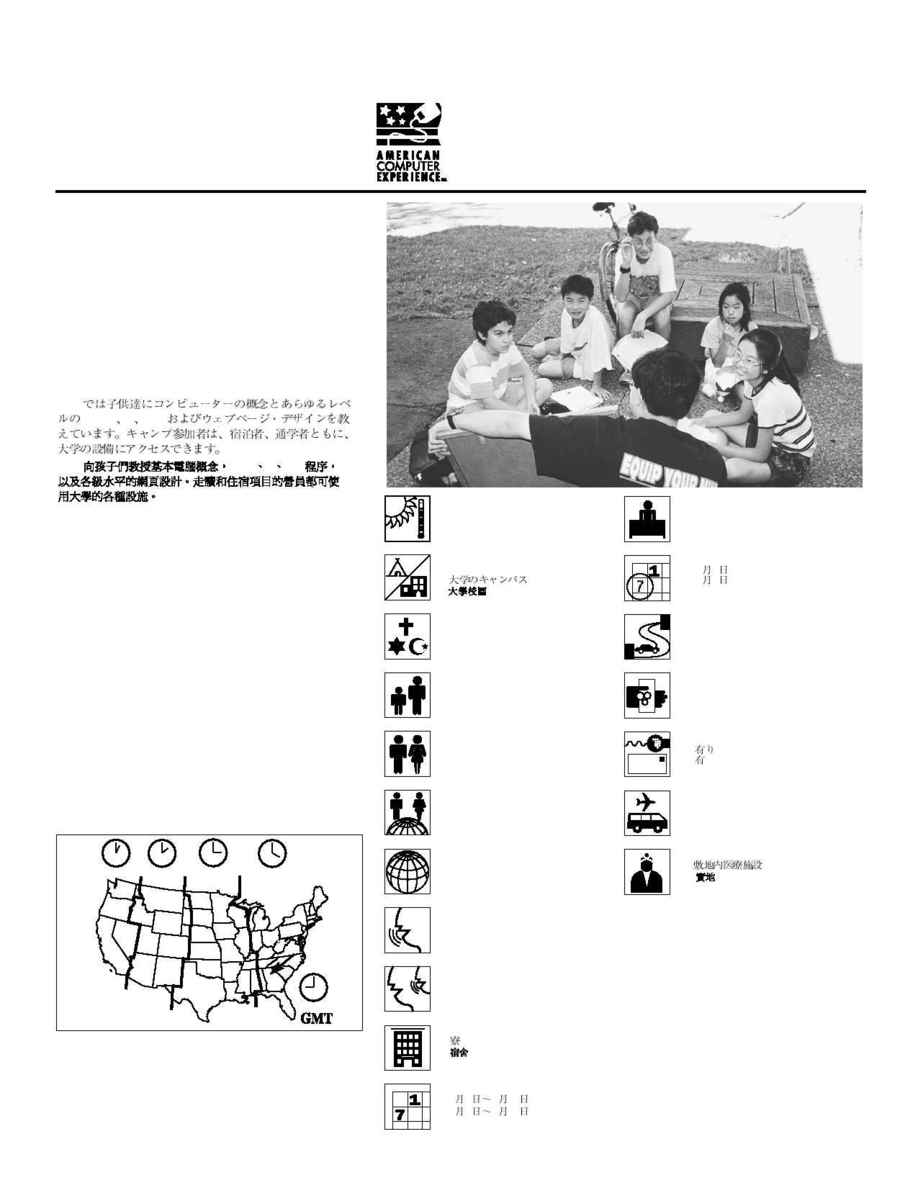 CE teaches kids core computer concepts and
programming in BASIC, C, C++, and Web page design
at all ability levels. Campers have access to university
facilities in both commuter and overnight programs.
ACE enseña a los niños conceptos básicos de informática y
programación en BASIC, C, C++ y diseño de páginas en la
web, para todos los niveles de conocimientos. Los estudiantes
tienen acceso a las instalaciones de la Universidad en
programas por el día o como internos.
ACE enseigne aux enfants les concepts informatiques de base,
la programmation en BASIC, C, C++ et la création de page
Web à tous les niveaux d'aptitude. Les participants ont accès
aux installations de l'université qu'ils fassent partie d'un
programme en interne ou non.
A
MERICAN
C
OMPUTER
E
XPERIENCE
S
UMMER
P
ROGRAM
Admissions Director
200 Arizona Avenue, Suite 110
Atlanta, Georgia 30307
Phone: 800-386-4223 Fax: 404-377-8121
E-mail: ace@computercamp.com
URL: http://www.computercamp.com
June 1­August 31 · 1 de junio­31 de agosto · 1 juin­31 août
6
England, Hong Kong, Japan, Taiwan
Commuter: $560/week;
Overnighter: $860/week
Dormitories · Residencias estudiantiles · Dortoirs
On-site · En las instalaciones · Sur place
Available · Disponibles · Disponibles
June 1 ·1 de junio · 1 juin
6
University Campus · Recinto
universitario · Campus de l'université