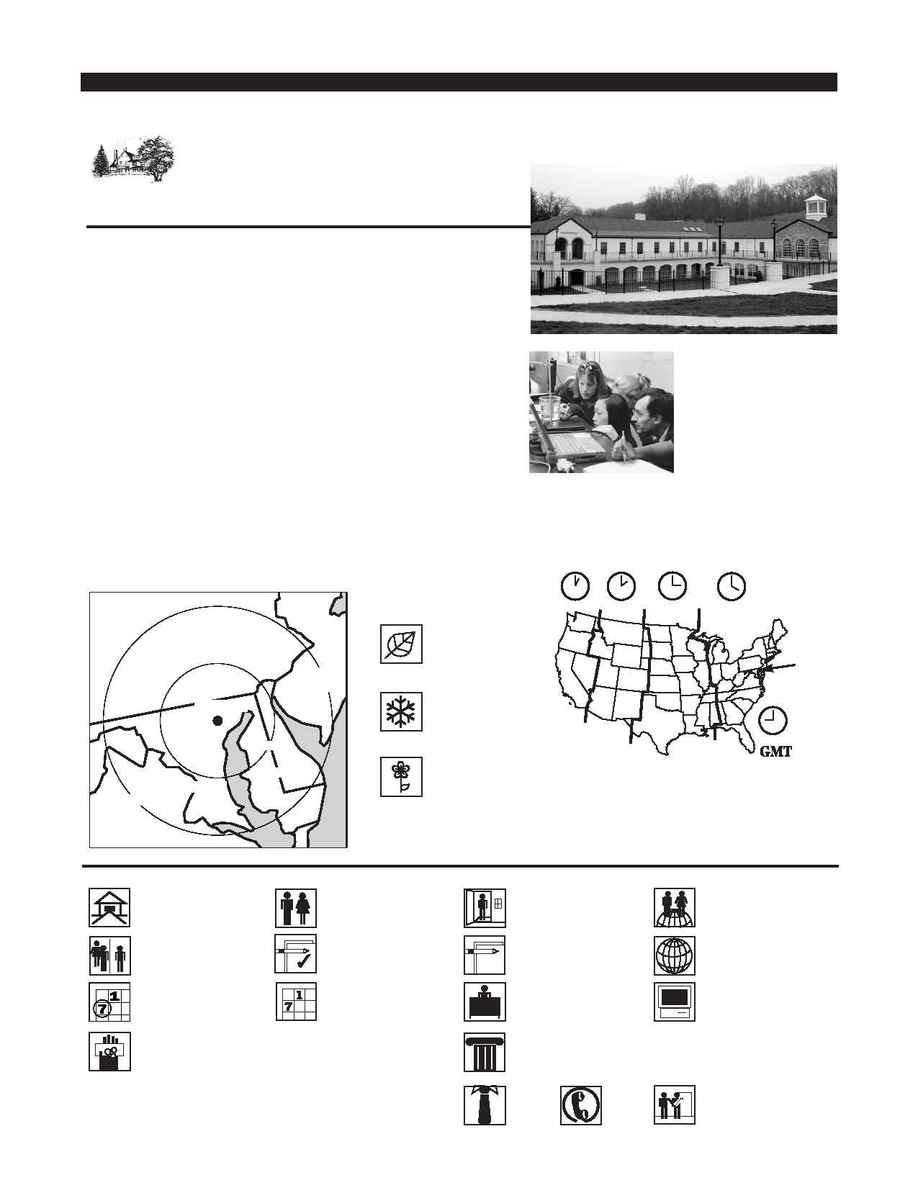 VIRGINIA
PENNSYLVANIA
80 km
160 km
DELAWARE
NEW
JERSEY
Oldfields School
Founded 1867
The 225-acre campus includes a state-
of-the-art academic center, opened in
2001.
Las 91 hectáreas de terreno incluyen un
moderno centro académico, que fue
inaugurado en el 2001.
Le campus de 91 hectares comprend
un centre scolaire ultra-moderne qui
s'est ouvert en 2001.
62 km from Baltimore Washington International Airport; 41 km from Baltimore
A 62 km del aeropuerto internacional de Baltimore Washington; a 41km de Baltimore
A 62 km de l'aéroport international de Baltimore Washington; à 41 km de Baltimore
62 km 41 km
Baltimore / Washington 62 Baltimore
Girls 8­12 / Niñas / Filles
219, 172 / solicitaron admisión,
fueron aceptados / candidats, admis
February 1, rolling / 1 de febrero,
continuo / 1
$33,700; $21,400
(comprehensive fee)
September / septiembro /
septembre
9
9
TOEFL (450 for Grade 8-10; 520
for Grade 11-12)
American University, College of Charleston,
Denison University, Muhlenberg College,
University of Maryland
Germany (50), Japan (10),
Korea (9), Mexico (26),
Saudi Arabia (9)
UNITED STATES
Located 25 miles north of Baltimore, Oldfields is nationally known for its individualized college-
preparatory curriculum and warm, supportive environment utilizing Dr. Mel Levine's Schools Attuned
program. Fine and performing arts, athletics, dance, and horseback riding are available, as are
extensive weekend activities. One hundred percent of faculty and students have laptop computers
and the Internet is widely accessible. Overseas and off-campus programs are offered in May.
Ubicado 25 millas al norte de Baltimore, Oldfields se le conoce nacionalmente por su currículo
personalizado de preparación universitaria y su ambiente cálido y de apoyo el cual utiliza el programa
del Dr. Levine de "Schools Attuned
".También es conocido por su ambiente familiar que estimula el
aprendizaje. Ofrece clases de bellas artes y artes escénicas, deportes, danza y equitación, así como
muchas actividades durante los fines de semana. El cien por cien de profesores y estudiantes tienen
computadoras personales y hay amplio acceso al Internet. En mayo ofrece programas en el exterior y
fuera del recinto escolar.
Situé à 40 kilomètres au nord de Baltimore, Oldfields est reconnu dans l'ensemble des États-Unis
pour son programme de préparation universitaire personnalisé, son cadre chaleureux et son
environnement motivant dans lequel est mis en pratique le programme éducatif développé par le Dr
Mel Levine et intitulé « Schools Attuned
».Les beaux-arts, les arts du spectacle, le sport, la danse et
l'équitation sont disponibles ainsi que de nombreuses activités le week-end. Tous les professeurs et
étudiants possèdent un ordinateur portable, et le Web est largement accessible. Des programmes à
l'étranger et hors campus sont offerts au mois de mai.
Dr. Mel Levine

5

1500 Glencoe Road
Glencoe, Maryland 21152
Phone: 410-472-4800 Fax: 410-472-6839
Mel Levine Schools Attuned® program


91
2001
Optional / Opcional / Facultatif