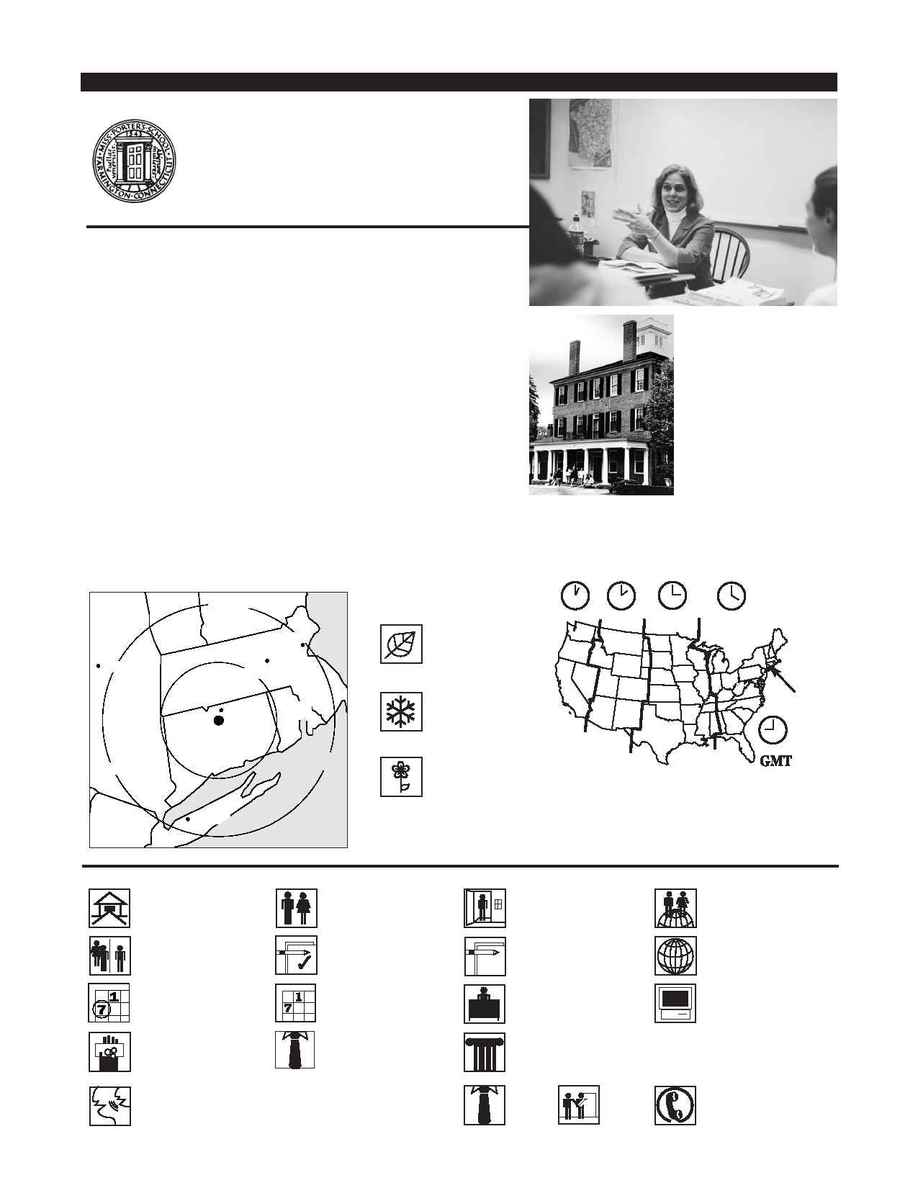 CONNECTICUT
NEW HAMPSHIRE
ATLANTIC
OCEAN
NEW JERSEY
NEW YORK
MASSACHUSETTS
VERMONT
RHODE
ISLAND
80 km
160 km
Miss Porter's School
CAIS, NAIS, TABS, FAIS, NAFSA member
Founded 1843
The campus includes a state-of-the-art
library, science, math, and technology
building.
Los terrenos del colegio incluye un
moderno edificio de ciencias,
matemáticas y tecnología, con una
biblioteca.
Le campus comprend un bâtiment
ultra-moderne pour les sciences, les
mathématiques et la technologie, avec
une bibliothèque.
14 km from Bradley International Airport; 14 km from Hartford, CT
A 14 km del aeropuerto internacional de Bradley; a 14 km de Hartford, CT
A 14 km de l'aéroport international de Bradley ; à 14 km de Hartford, CT
14
14
Bradley 14 Hartford, CT 14
Girls 9­12 / Niñas / Filles
415, 194 / solicitaron admisión, fueron
aceptadas / candidats, admis
February 1, rolling / 1 de febrero,
continuo / 1 février, continuelles
2 1
2 1
TOEFL (550), SLEP, ISEE,
SSAT (67)
September / septiembre / septembre
9
9
Connecticut University, Cornell University,
New York University, Trinity College,
Union College
Canada, Hong Kong, Korea,
Thailand, United Kingdom
UNITED STATES
A respected leader in preparing young women for competitive colleges since
1843. Miss Porter's offers a demanding curriculum, a collaborative
environment, and a supportive community, which distinguish it as one of the
best boarding schools in the nation.
Un respetado líder en la preparación de las jóvenes para las universidades
competitivas desde 1843. Miss Porter's ofrece un plan de estudios exigente, un
ambiente colaborador y una comunidad que brinda apoyo, lo que lo distingue
como uno de los mejores internados del país.
Lieu hautement respecté pour la préparation des jeunes filles aux meilleures
universités depuis 1843, l'école Miss Porter offre un programme exigeant, un
environnement de collaboration et une communauté d'un grand soutien et se
distingue comme l'une des meilleures écoles préparatoires du pays.
Deborah Haskins, Director of Admission
60 Main Street
Farmington, Connecticut 06032
Phone: 860-409-3530 Fax: 860-409-3531
URL : http://www.missporters.org