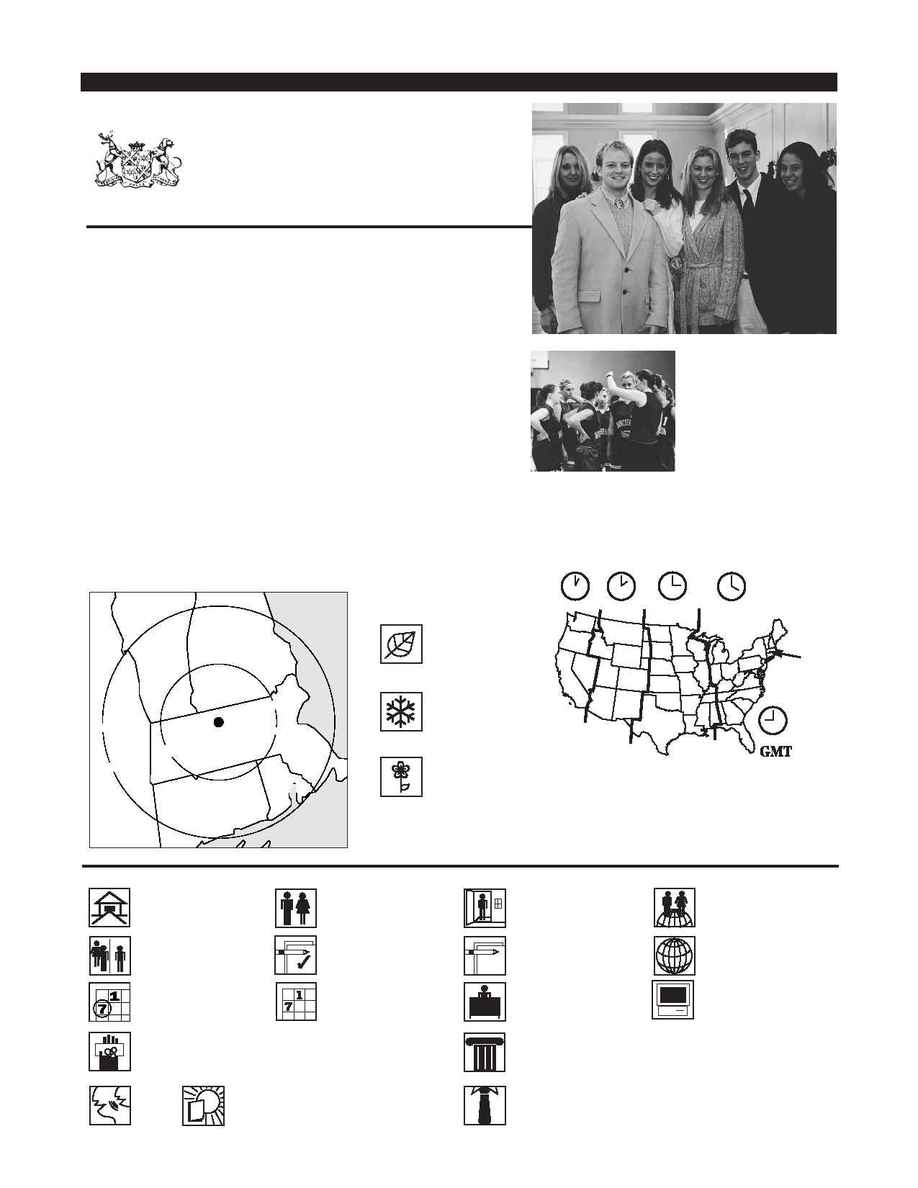 CONNECTICUT
NEW HAMPSHIRE
MASSACHUSETTS
VERMONT
80 km
160 km
ATLANTIC
OCEAN
RHODE
ISLAND
NEW YORK
The Winchendon School
NAIS, TABS, FAIS, AISNE member
Founded 1926
Modern and attractive dormitories
and academic, arts, and athletic
facilities on 350 acres.
Modernas y atractivas residencias
estudiantiles e instalaciones
académicas, así como para artes y
atletismo, en 142 hectáreas de terreno.
Des dortoirs modernes et attrayants, et
des installations scolaires, artistiques
et sportives sur 142 hectares.
142



105 km from Logan International Airport and from Boston, MA
A 105 km del aeropuerto internacional de Logan y de Boston, MA
A 105 km de l'aéroport international de Logan et de Boston, MA
105
Logan Boston, MA 105
Coeducational 8­PG / Mixto / Mixte
70, 60 / solicitaron admisión, fueron
aceptados / candidats, admis
American University, Boston University,
Hamilton College, Northeastern
University, University of Massachusetts
Croatia (2), France (3),
Japan (10), Korea (10),
Mexico (2), Poland (5),
Taiwan (10), Thailand (4)
UNITED STATES
Winchendon offers an extensive ESL program, TOEFL preparation, and college
placement. The campus' rural location is safe and scenic, yet near the cultural and
recreational opportunities of Boston. The faculty is dedicated to helping students
who have not yet performed up to their potential.
Winchendon ofrece un completo programa de inglés como segundo idioma
(ESL), preparación para la prueba TOEFL y ayuda en la selección de universidades.
El recinto está ubicado en un entorno rural panorámico y seguro, cerca de centros
culturales y recreativos de la ciudad de Boston. La facultad se dedica a ayudar a
aquellos estudiantes que no han logrado desempeñarse de acuerdo con su potencial.
Winchendon offre un programme d'anglais comme langue étrangère (ESL)
intensif, les cours de préparation pour l'examen TOEFL et aide les étudiants dans la
préparation de leurs dossiers d'inscription aux universités. Le campus rural offre une
ambiance sûre et pittoresque et se situe près des centres culturels et de loisir de
Boston. Les professeurs ont pour mission d'aider les étudiants qui ont connu
jusqu'alors des difficultés pour développer leurs talents et tirer le meilleur d'eux-
mêmes.
ESL



J. William La Belle, Headmaster
172 Ash Street
Winchendon, Massachusetts 01475
Phone: 978-297-4476 Fax: 978-297-0911
E-mail: admissions@winchendon.org
URL: http://www.winchendon.org
142


Rolling / Continuo / Continuelles
Any month / cualquier mes /
à tout moment