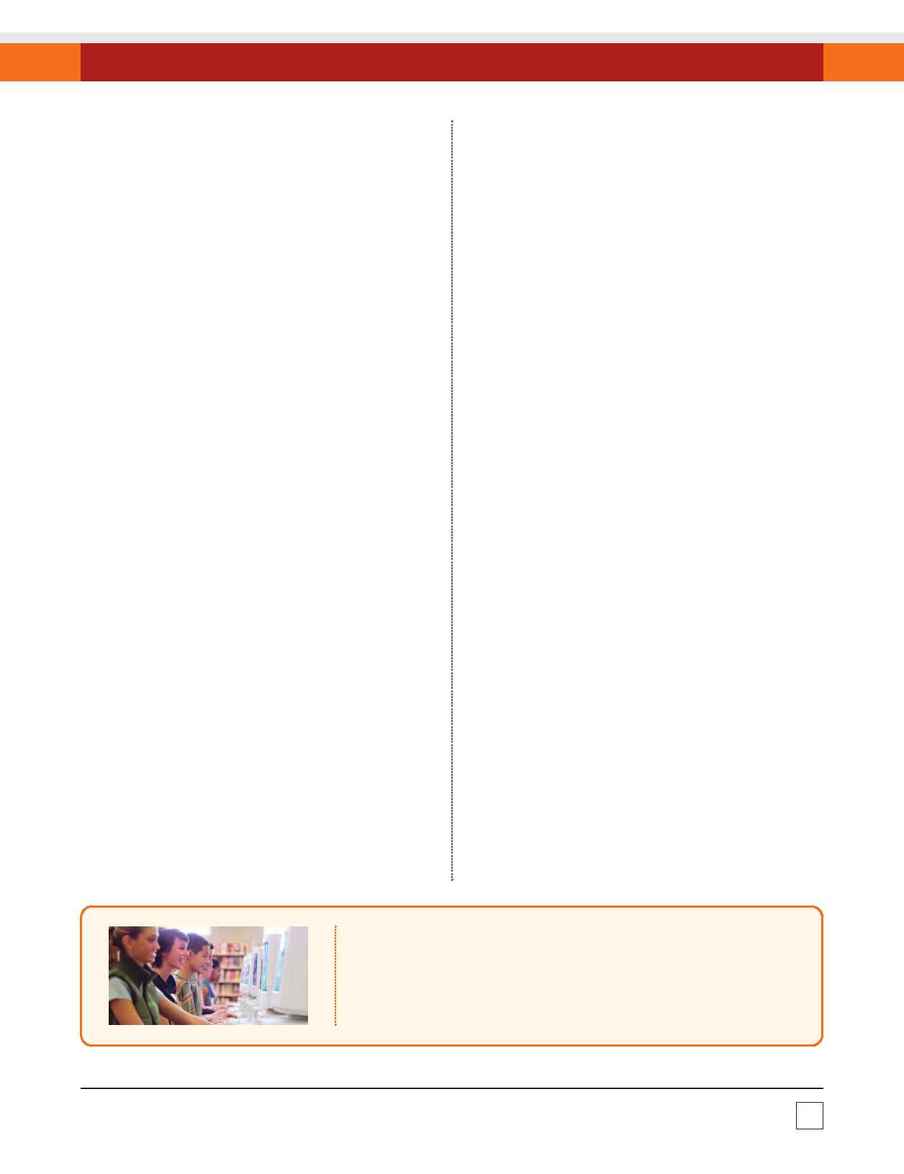 Online and Live Courses & Resources
Phone: 800.338.3282 · 609.896.1800
Fax: 888.768.2099 · 609.896.4544
Web: petersons.com
Thomson Peterson's test prep is now available
in the classroom
Thomson Peterson's SAT and ACT
Classroom Courses
There's nothing like hands-on instruction to help your students
achieve their best SAT or ACT scores ever!
Thomson Peterson's engaging classroom course targets test specific
skills to keep your students on track, with timed, full-length practice
tests included to reinforce learning and provide an accurate
assessment of strengths and weaknesses. We can work with any
school, district, or educational organization to help you build your
own SAT or ACT prep program. Benefits include:
Classes taught by teachers who really know the students
Control over teacher quality by training your expert staff
Support and materials provided by a leader in the
test prep industry
In select areas, you also have the choice of using Thomson
Peterson's expert instructors.
Thomson Peterson's Get Wise! Skills Program
You'll help sharpen your students' basic academic skills when
you bring Thomson Peterson's instructor-led Get Wise! course
to your school!
Essential skill-building in Math, Reading, and Writing
for grades 9-12
Entertaining lessons keep them involved (and awake!)
Detailed reports show each student's growth and progress
Thomson Peterson's PSAT Workshop
Your students will get a jump start on the PSAT when one of our
expert instructors presents Thomson Peterson's PSAT Workshop
live at your school!
Live classroom instruction motivates students to succeed
Prepare students to take the PSAT with a full-length practice
test with self-score worksheet
Instructor-led strategy/review session offers valuable tips
for improving PSAT scores and gets student to think ahead
to the SAT
Professional development programs as well as parent and student
sessions are also available. Please call for details.
Next-generation test prep for the online generation
Thomson Peterson's SAT, ACT, and PSAT Online Courses offer
the latest test-prep technology and a customized approach.
Each student receives a unique suite of subject lessons, based
on his or her strengths and weaknesses. No two students receive
the same course!
Diagnostic pretests determine each student's skill gaps
Accessible 24/7, from any Internet-enabled PC
Detailed, multi-level reports help administrators monitor
student progress
Peterson's TAKS and FCAT Online Courses deliver advanced
skills assessment, in-depth progress reporting, and intensive
preparation for the Texas and Florida exit-level exams--all in
an easy-to-implement online platform.
Every student receives a customized suite of lessons
Advanced reporting helps fulfill accountability requirements
It's an all-new way to raise scores, one student at a time
Online Practice Tests
A great way to sharpen skills for test day
Make sure your students are ready and target what they need to
study. Full-length practice tests are available for the following:
Each includes answer explanations that illuminate each and every
test concept.
GuidanceNet
Put the resources where the students are
GuidanceNet is a new kind of college-planning tool that collects in
one place top-notch test prep, billions in scholarships, financial aid,
college search, career assessment, and more. And the best part?
It's online, right where your students are!
Students log-on, explore, and save their information
You can easily track usage to guide their progress
It's extremely affordable--no matter what your
school's budget
Contact us for more information!
Thomson Peterson's can help you find solutions for all of your
education needs. Simply give us a call at 800-338-3282 Ext. 5370,
or visit us online at www.petersons.com/educators.