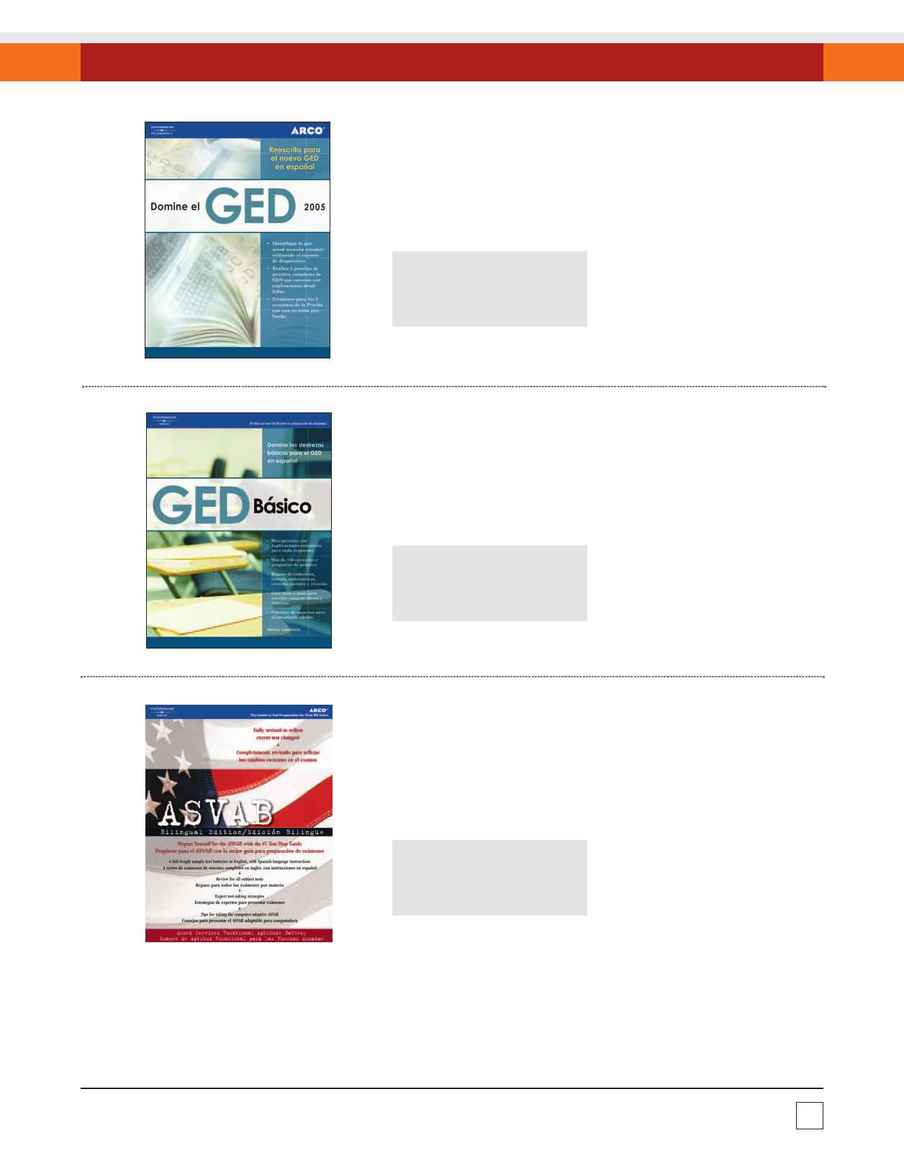 Spanish Editions
Phone: 800.338.3282 · 609.896.1800
Fax: 888.768.2099 · 609.896.4544
Web: petersons.com
ARCO Domine el GED (Master the GED)
Your Spanish-speaking students are in luck! This is the most comprehensive
guide to the Spanish-language version of the GED battery. Inside are three
full-length practice exams, study tips, review of important test topics, and
sample essays. Plus, these are instruction tips for teachers!
This translation of GED Basics gives students a basic overview of the principles
and concepts crucial for a great score on each of the five subject tests. They'll find
important subject reviews, mini-tests with full answer explanations, more than 740
additional practice questions, and a discussion of helpful essay-writing techniques.
ARCO GED Básico (GED Basics)
Give your native Spanish-speaking students a unique English-Spanish resource for
preparing for the U.S. military's entrance exam. This guide features comprehensive
review sections for each part of the test, as well as three full-length practice tests,
in English with Spanish-language instruction.
ARCO ASVAB (Bilingual edition)
ISBN: 0-7689-1528-7, $16.95,
864 pp., 8.5 x 11 pb, 10th ed., 2004
ISBN: 0-7689-1353-5, $00.00,
256 pp., 8.5 x 11 pb, $12.95,
1st ed., 2003
ISBN: 0-7689-1354-3, $16.95,
672 pp., 8.5 x 11 pb, 1st ed., 2003