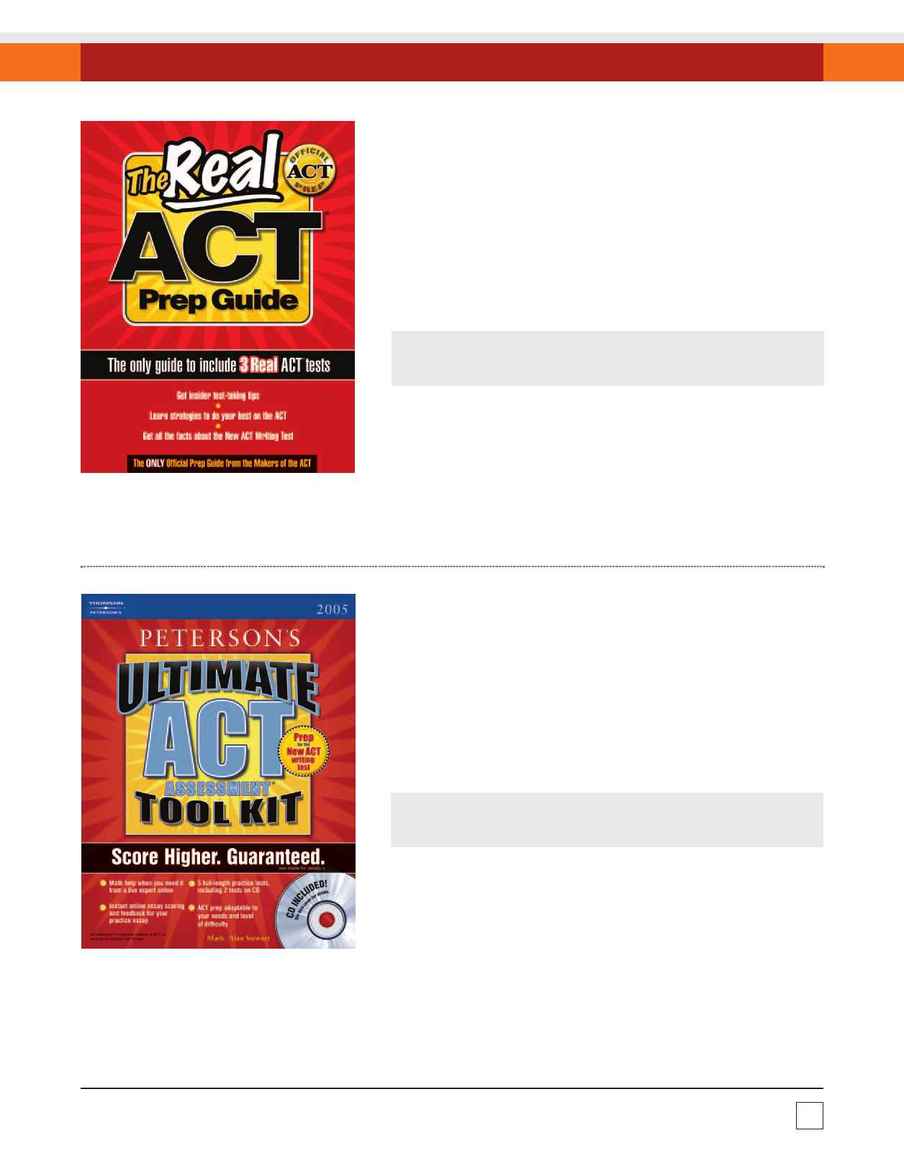 Test Preparation: ACT
Phone: 800.338.3282 · 609.896.1800
Fax: 888.768.2099 · 609.896.4544
Web: petersons.com
The Real ACT Prep Guide
Official test prep from the makers of the ACT
Peterson's Ultimate ACT Assessment Tool Kit
The multimedia approach to ACT prep
ISBN: 0-7689-1482-5, $34.00, 640 pp, 8.5 x 11 pb, 1st ed., 2004
ISBN: 0-7689-1975-4, $19.95, 648 pp., 8.5 x 11 pb, 3rd ed., 2004
Students who like options get them with print, CD, and online features! With
a complete array of test-prep tools, this kit allows students to study and then
apply what they've learned.
· Math help from an expert online tutor
· Instant online essay scoring and feedback
· 5 full-length practice tests with answers
There's no better way to learn a test than from the inside. Published exclusively
by Thomson Peterson's, in partnership with ACT, this guide is packed with tips,
strategies, and targeted review. It's the only authorized ACT guide--written by
the test makers!
· Students build ACT skills with 3 real ACT exams
· Includes need-to-know tips on the optional essay section
· Plus, test-taking strategies from the people who know best