Peterson's Allied Mbr Benefits Page 1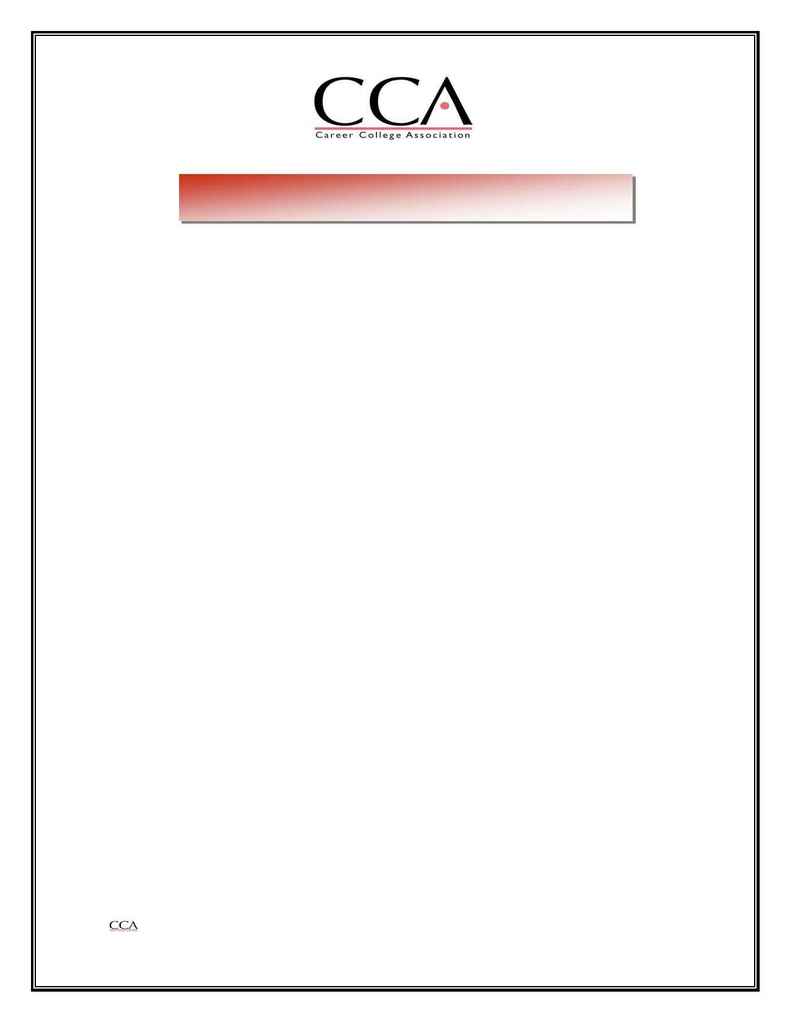 CCA is considered one of the premier educational associations in the nation's capital
because of its ability to represent its membership effectively at the White House, on
Capitol Hill, before the Departments of Education and Labor, at the FTC and SEC, and
within the higher education community. CCA has over 1,100 members ­ including more
than 965 schools, institutes, colleges and universities and 106 corporate partners.

While CCA exists to promote the interests of its institutional members, CCA also
recognizes the value of our Allied members who provide invaluable programs, products
and services to these members. In an effort to support the efforts of our Allied
members, CCA offers the following:
Exhibit booth discounts at the Convention.
Priority exhibit booth selection.
Advertising discounts on the CCA website.
Free company description on CCA website.
Free link from CCA website to members' website.
Allied Members receive all publications, mailings, and
correspondence, providing up-to-date information
that impacts the private career education sector.
Membership mailing labels at time of joining and

Allied members will also have unique company sponsorship opportunities at the
Annual Convention and other CCA-sponsored events.
10 G Street, NE Suite 750
·Washington, DC 20002-4213 ·Phone (202) 336-6700·Fax (202) 336-6828·www.career.org