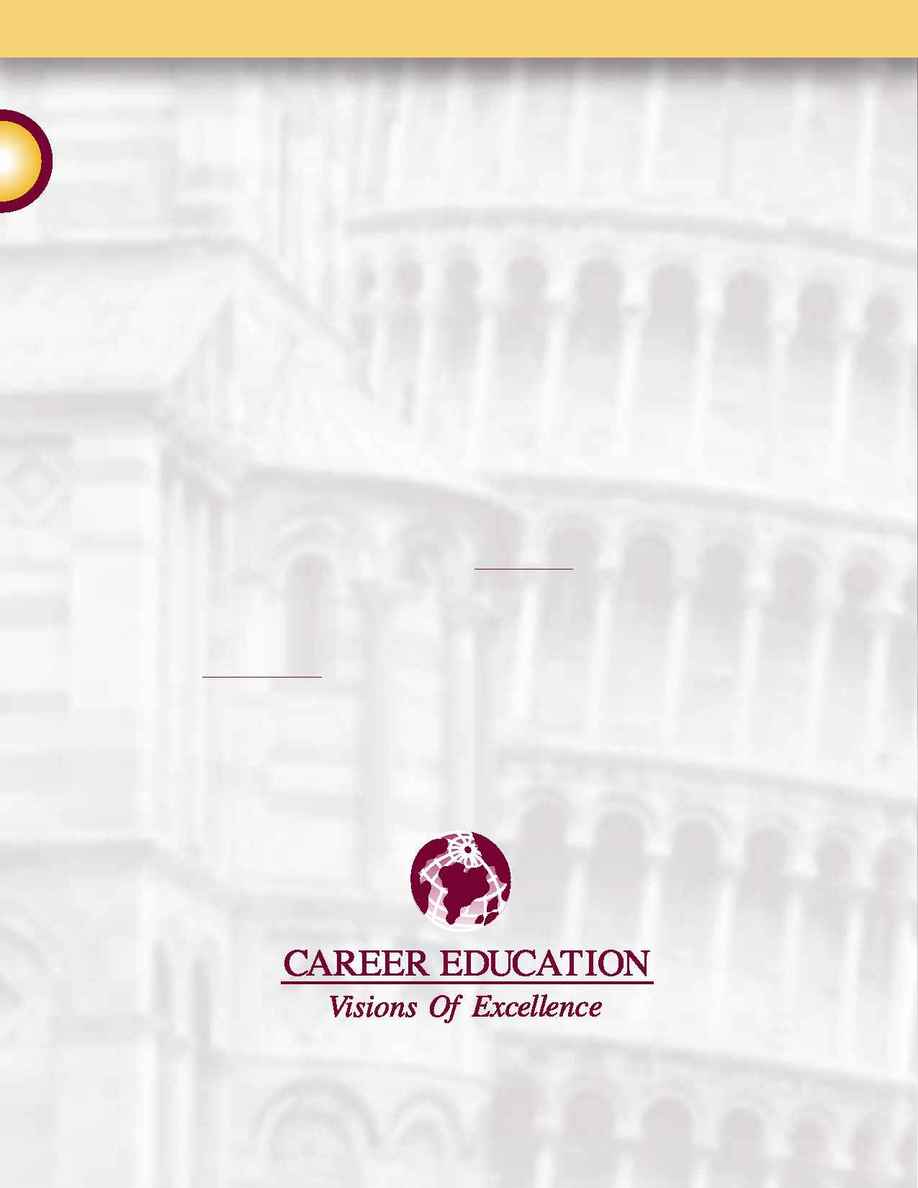 GENERAL INFORMATION
Shipping, Equipment, and Services
The official decorating service contractor, Freeman Decorating
Company, will send your Exhibitor Service Manual with your
booth confirmation letter. The packet will also contain order
forms for drayage, electrical services, labor, audiovisual equip-
ment, additional furniture, plants, and other services.
Hotel Accommodations
The Venetian is conveniently located on the Las Vegas "strip."
This all-suite property boasts a 65,000-square-foot spa, the
Grand Canal shops, 2 Guggenheim museums, fine casinos &
dining, gondola rides along the Grand Canal, Madame
Tussaud's wax museum, and more.
CCA Convention attendees will receive a special room rate of
$189 for single or double occupancy if reservations are made
by May 25, 2003. Please reference the CCA Convention to
receive the group rate. Check-in time is scheduled for 3:00
p.m., while check-out time for all guests is 11:00 a.m.
For reservations, please contact:
The Venetian Resort & Casino
3355 Las Vegas Boulevard South
Las Vegas, NV 89109
Phone: 702-414-1000
Toll Free: 877-283-6423
www.venetian.com
Hotel Cancellation Policy
To guarantee a hotel reservation, the hotel will require a first
night deposit of suite and tax charges. The refunding of
deposits will only be made when individual suite reservations
are cancelled at least three days prior to the scheduled arrival
date.
Advertising Opportunities
The Link, the membership publication of the Career College
Association, is distributed onsite to every attendee of the
Convention. Without question, the April issue is the most
popular and widely read issue of the magazine. Be sure your
ad is in it! The ad reservation deadline for the spring issue is
April 1, and camera ready art is due April 5. Reserve your
space now to ensure good placement. For ad rates and reser-
vation forms, call Marty Byrne at (202) 336-6705 and the fax
number is (202) 336-6828.
More Information
You may also contact CCA at 10 G Street, NE, Suite 750,
Washington, D.C. 20002-4213 or check CCA's website at
www.career.org for updates.
Make Your Plans to Participate in the
CCA Convention & Exposition
The Venetian Resort & Casino, Las Vegas, NV