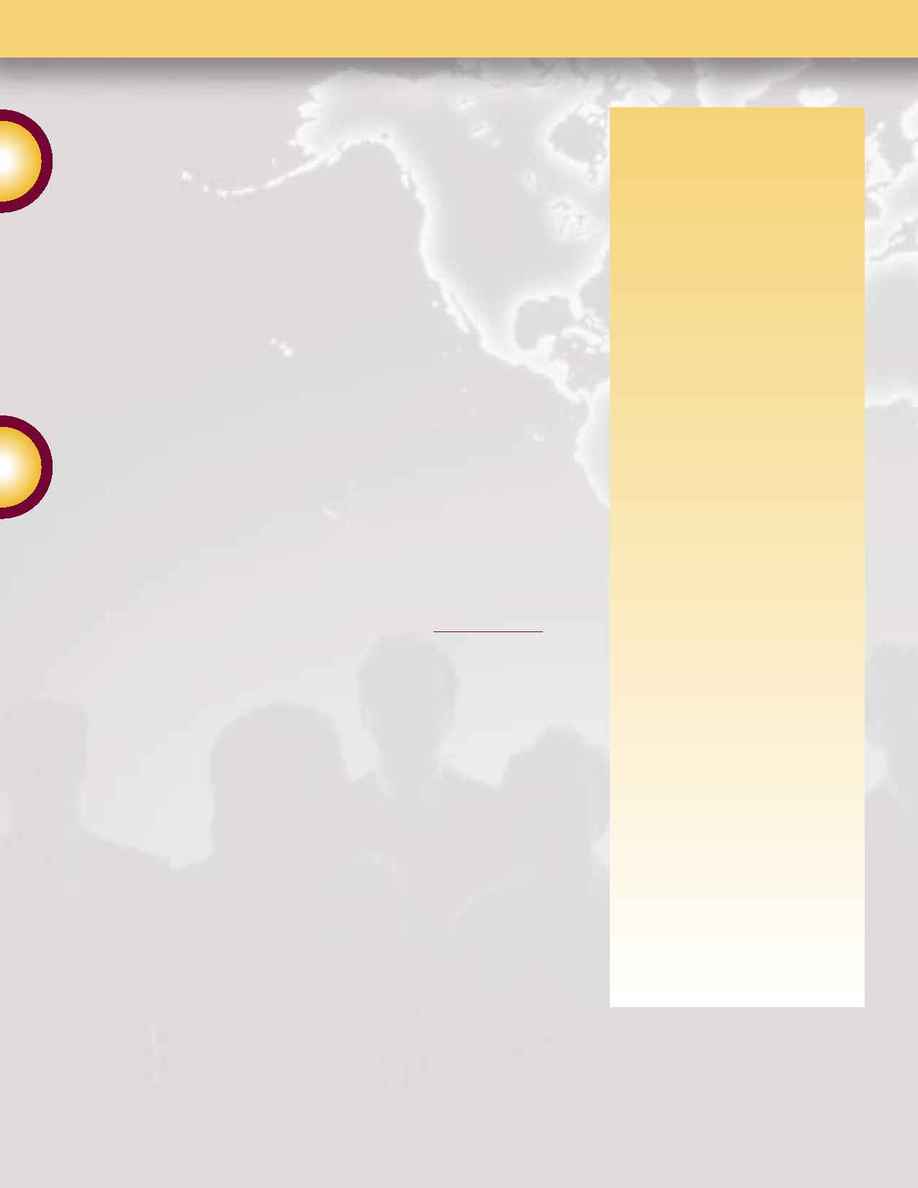 You Asked for it, You Got It....!
The CCA Attendee...
Attendees are owners, directors, and
administrators of career colleges ­ pri-
vate and public, certificate and degree
granting, credit hour and clock hour ­
from across the United States and
Puerto Rico. The majority of the institu-
tions are members of the Career College
Association (CCA currently has over
1,000 member institutions). These
Convention attendees are the decision
makers and the most influential pur-
chasers of your products and services.
The CCA Convention & Exposition is the
only one of this kind for the career col-
lege community.
Sign-up for Space
Here's how to reserve your booth space:
1) Call or email your first three (3) choic-
es for booth space to CCA at (202)
336-6757 or katiec@career.org.
2) If available, your booth space choice
will be held until 5:00 p.m. (EST)
that day.
3) By the end of that business day, you
must have faxed your completed
Contract For Booth Space form to
CCA at (202) 336-6828. Your booth
space will be held ONLY if that com-
pleted contract is received before
5:00 p.m. EST.
4) You then, have fifteen (15) working
days to send your exhibit fee and
thirty (30) days to send your complet-
ed Exhibitor Fact Sheet via email to
meetings@career.org.
Please note: the Exhibitor Fact Sheet
information must be received electroni-
cally ­ either on disk or emailed.
TO ENSURE THAT YOU ARE INCLUDED IN THE CONVENTION PROGRAM,
PLEASE REMEMBER TO COMPLETE THE EXHIBITOR FACT SHEET AND
EMAIL IT TO CCA BEFORE APRIL 30, 2003.
Your exhibit fee includes:
· one fully carpeted 8'x10' booth with
· one 6' skirted table;
· two side chairs;
· one trash can; and
· 7" by 44" booth identification sign.
This year's exhibit time includes:
· a Grand Opening Reception;
· an International-themed reception;
· a Wine & Cheese-themed reception;
· two continental breakfasts;
· an Ice Cream Social; and
· one luncheon.
· Access for up to two (per 8'x10' booth
space) exhibit personnel, who are
employees of the exhibiting company,
to attend all professional program
meetings and exhibit hall functions. If
additional exhibit booth personnel is
needed, $200 per person will be
charged to attend the exhibit hall
events.
· Two on-site tickets (per 8'x 10' booth
space) to the Awards Luncheon.
· Your company's listing in the
Convention program and CCA website
including name, address, telephone and
fax numbers, website address, and prod-
uct/service description.
All exhibit hall events will feature compli-
mentary food, beverages, and special activ-
ities designed to attract attendees to the
exhibits.
CCA Allied Members
If received by 3/14/03 $1,500
If received after 3/14/03 $1,700
Nonmembers
If received by 3/14/03 $1,800
If received after 3/14/03 $2,000
2003 CCA CONVENTION
Each year, CCA looks for new and inno-
vative ways to keep your exhibiting
experience at the CCA Annual
Convention & Exposition the best all
year. We have made some adjustments
to this year's schedule to bring you more
exhibit time and more activities in the
exhibit hall. This year will allow the hall
to be open throughout the day for any
exhibitor or attendee so if you'd like to
do a demonstration during "non-exhibit
hours," you may do so.
What's New This Year???
We are planning many special food
functions, activities, and entertainment
to increase traffic in the exhibit hall.
One night will include an International-
themed reception where food will be
placed in EVERY row to maximize the
traffic flow! We have also adjusted the
schedule to include an afternoon "Ice
Cream Social" in the exhibit hall. We
hope you enjoy it!
By exhibiting at the 2003 Annual
Convention in Las Vegas, your company
will also be included in the exhibiton
listing on the official CCA website. This
"free" advertising will include your com-
pany contact information and descrip-
tion along with your booth number so
that your clients may view this informa-
tion before they arrive onsite. And, this
company information will stay on the
Association's website all year long.