International Congress on Archives 2004 pres 33 BASTIAN YAKEL SAE 01(2) Page 13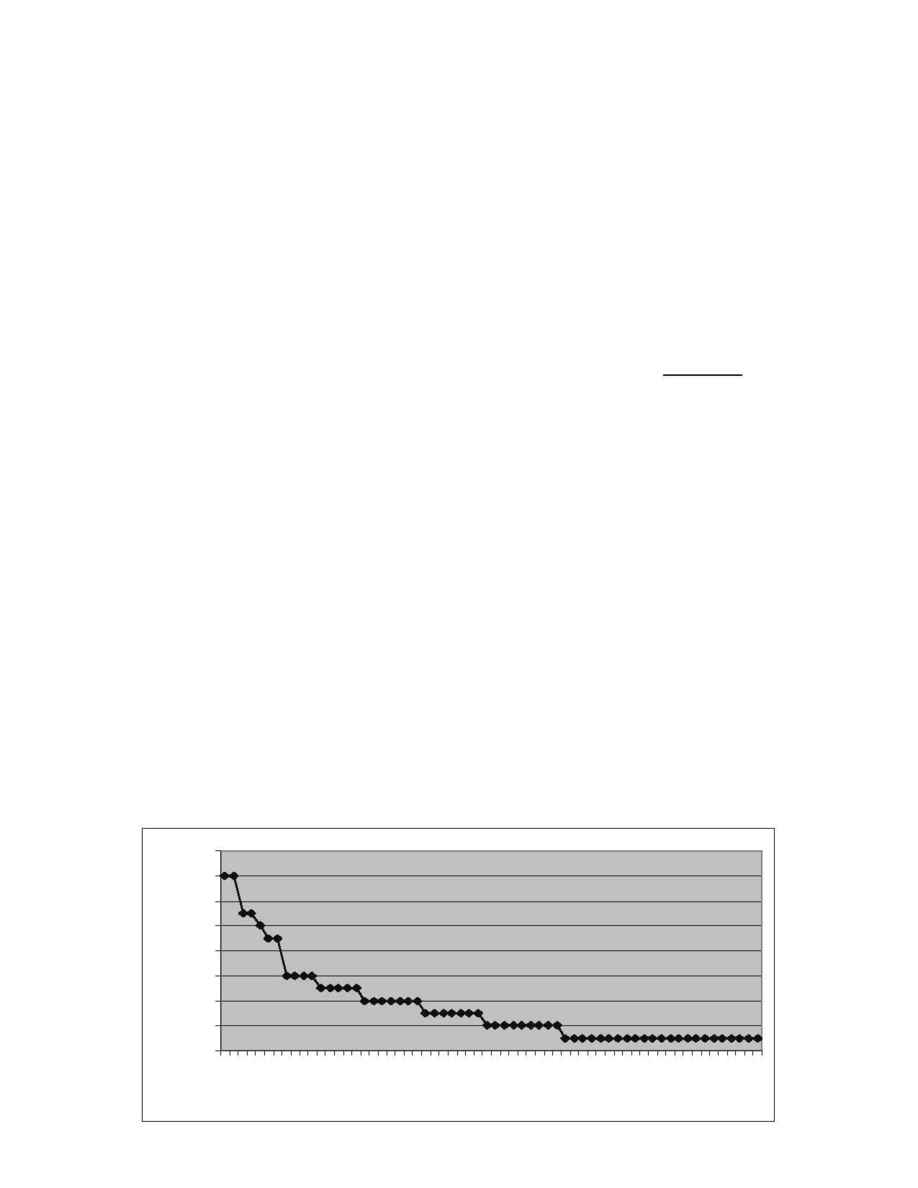 Bastian / Yakel (15 July 2004) ­ ICA Vienna ­ 12
Our designations of core and complementary courses takes into account our
specifically American perspective and culture. In addition, we have distinguished between
those areas that are foundational archival knowledge (core) from those that build on that
foundational knowledge (complementary). From our American stance with an abundance of
modern records, we also did not view diplomatics as core, and we recognize that in other
cultures, assignment of courses to the core and complementary courses would differ. Finally,
archival practica, field experiences, internships were not considered core knowledge. While
we view experiential training as an essential component of professional education, these are
opportunities for the application of knowledge, not the knowledge itself so they were not
considered a core course. Figure 1 shows the distribution of core courses throughout all
schools. The number of courses ranged from 1 to 20, the number of core courses ranged
from 1 (the mode) to 14. The average number of all archival courses was 6; the average
number of core archival courses was 3.5. The median number of all courses was 6; the
median for core courses was only 2. This demonstrated that a smaller number of schools
have created both breadth and depth in the curricula while many still rely on "courses that
might benefit an archivist."

Figure 1: Total Number of Core Courses by Schools



7 10 13 16 19 22 25 28 31 34 37 40 43 46 49 52 55 58 61
Schools
N
u
m
b
er
of

C
our
ses