MHz Networks registration instr Page 1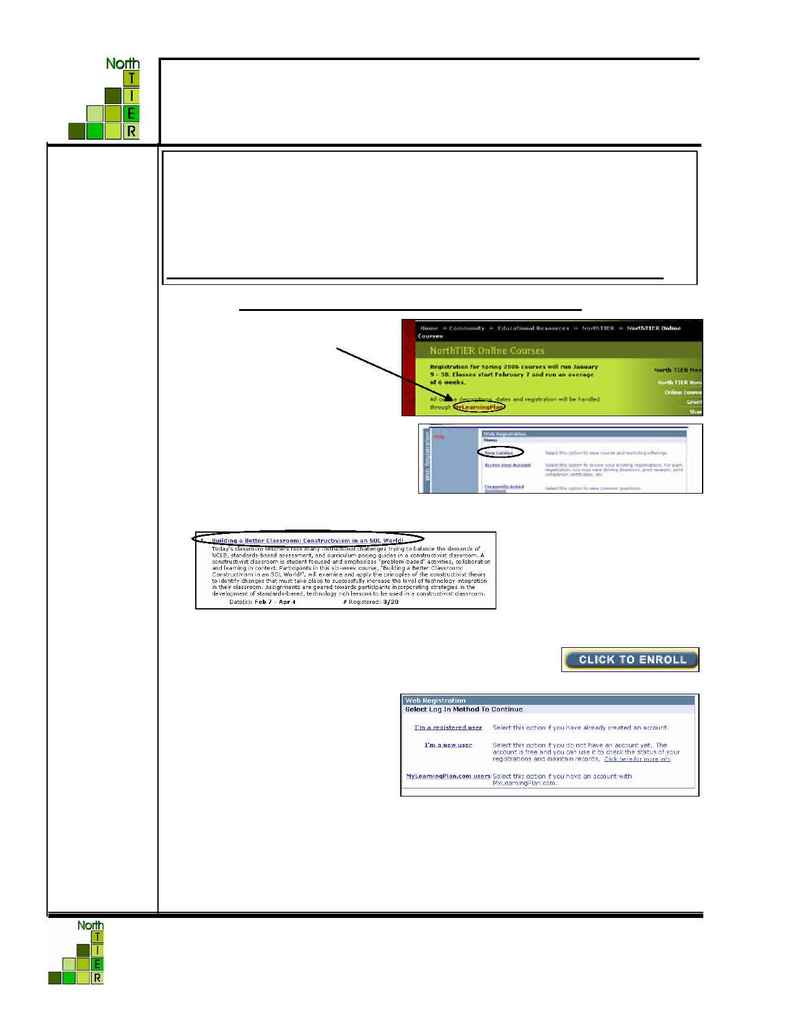 Registering for an Online North TIER Course
Registering for an Online North TIER Course
Office of Instructional Technology Training & Software
January 2006
1. Go to http://www.mhznetworks.org/northtier/courses
2. Click on the link that says
MyLearningPlan.
3. You will be taken to the
North Tier Catalog. Click
View Catalog to see a list
of available courses.
4. Find the course you would like
to register and click on the
blue title of the course.
5. The Course details will appear. Read through
them and then click the "Click to Enroll" button.
6. Choose one of the following
· "I'm a registered user"
If you took a course in the
fall of 2005. Go to section
· "I'm a new user" If you did not take a course in the fall. Go To section
· MyLearningPlan.Com users If you are from Loudoun, Spotsylvania or
Stafford County; Go to section 4 of the directions
Registration for the Spring 2008 semester begins
on January 7 and runs through January 29.
Teachers can register online at
http://www.mhznetworks.org/northtier/courses