MHz Networks registration instr Page 2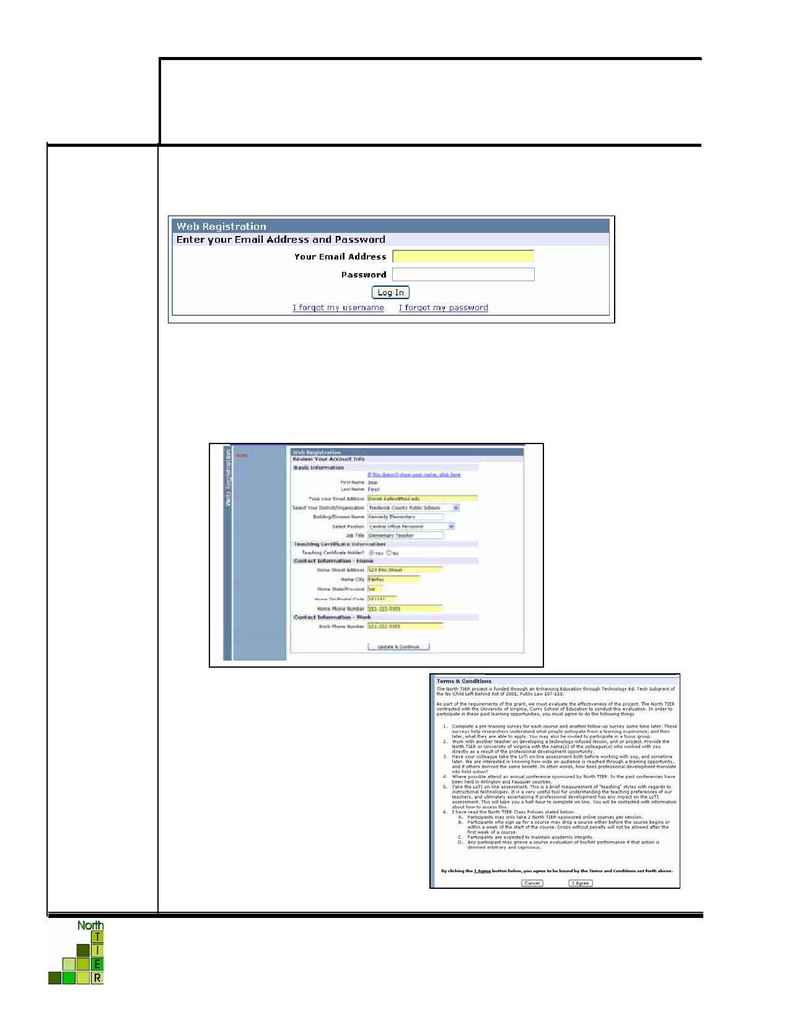 Registering for an Online North TIER Course
Registering for an Online North TIER Course
Office of Instructional Technology Training & Software
January 2006
Section 2: Registered Users
If you have registered for course since the fall of 2005, you selected
the "I'm a registered user" link.
1. Enter the email address and password that you used to register in
the fall. Click Log In.
If you don't remember your username or password, you can
click the appropriate link.
2. Verify your username and information. Click the Update &
Continue button.
3. Read the Terms and Conditions.
IF you agree to these, click I
Agree.
4. Your registration will be
submitted to the North TIER.
You will receive an email when it
is approved.