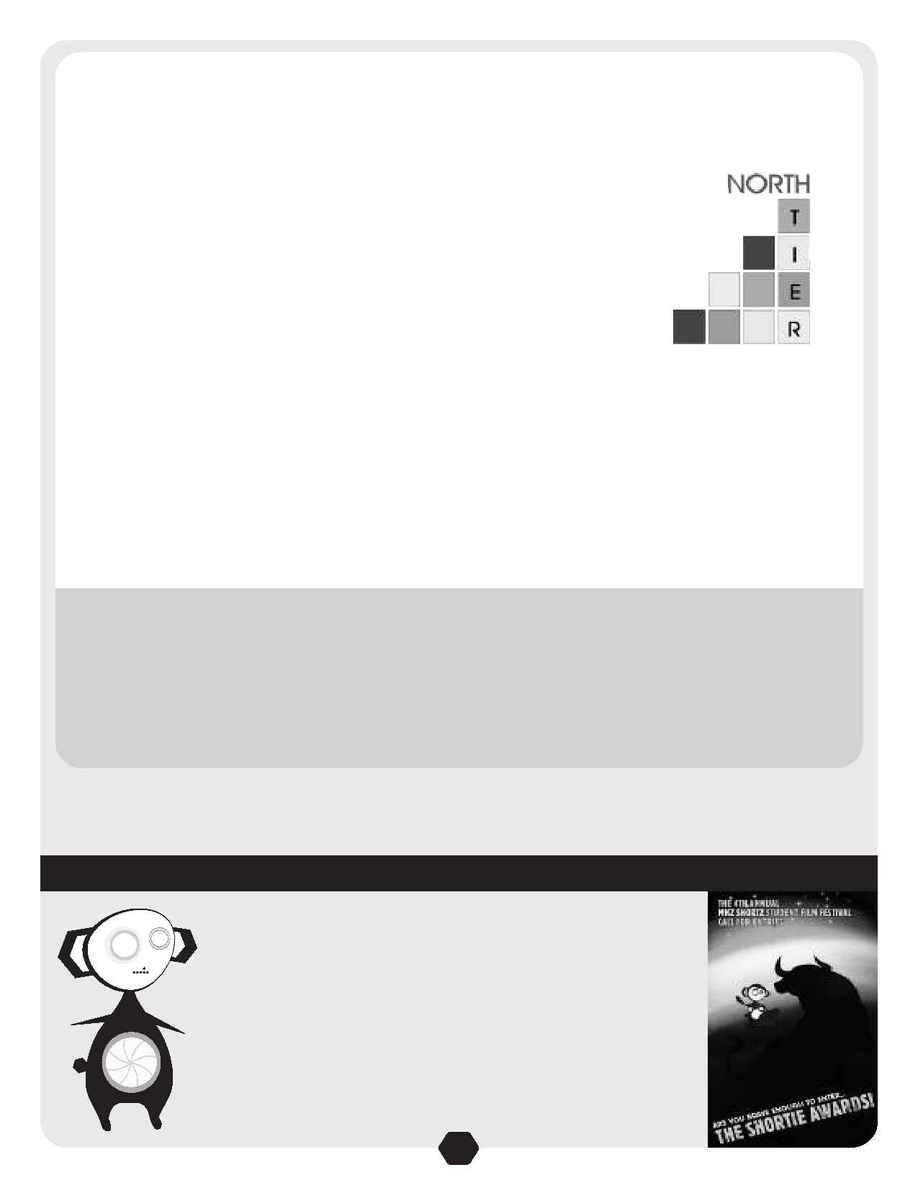 Looking for FREE quality online professional development opportunities?
www.mhznetworks.org/education/northtier/onlinecourses.php
Summer and Fall Course Offerings coming soon!
Send in your films today!
THE SUBMISSION DEADLINE IS MARCH 18, 2005
For entry guidelines go to:
www.mhznetworks.org/eat
North TIER Partnership Announces
$35,000 in Staff Development Grants
Congratulations to the following North TIER-area teachers for their winning ideas.
Grants will fund activities that allow teachers to explore innovative ways for staff
and students to use technology as tools for student learning. All 12 of these
grants will provide teachers and support staff with a variety of professional
development opportunities ­ study groups, workshops, mini-conferences,
curriculum-development teams ­ offered at teachers' home schools and
sustained over the semester.
For details, visit www.mhznetworks.org/education/northtier/grants.php
Culpeper County Public Schools
Fay Utz, Pearl Sample Elementary
Fairfax Public Schools
Janice Carter, Rolling Valley Elementary
Joyce Matthews, Fort Belvoir Elementary
Frederick County Public Schools
Jeanette Shaffer, James Wood High School
Loudoun County Public Schools
Laura Briggs, John W. Tolbert Elementary
Cynthia Cornwell, TecHarmony Intermediate
Patricia King, Mountain View Elementary
Elizabeth Korte, Stone Bridge High School
Stafford County Public Schools
Lori Chaney, Winding Creek Elementary
Donna Copely, Winding Creek Elementary
Amy McQuillan, Colonial Forge High School
Maureen Swaney, Garrisonville Elementary
The North TIER is offering free online professional development courses to public school teachers in the area.
Theses courses, which can be taken for graduate credit, are on topics such as Designing a Virtual Field Trip,
Using Inspiration in the Classroom, and Finding the Best Resources on the web. Over 1000 teachers have
participated in these offerings. Registration for the summer semester is scheduled to run from May 25 until June
15 and courses will run from June 29 until August 17. More information about the summer semester will be available
at http://www.mhznetworks.org/education/northtier/index.php during the registration period
LAST CALL FOR ENTRIES