Collectors Society Collectors Society v 3 0 Page 1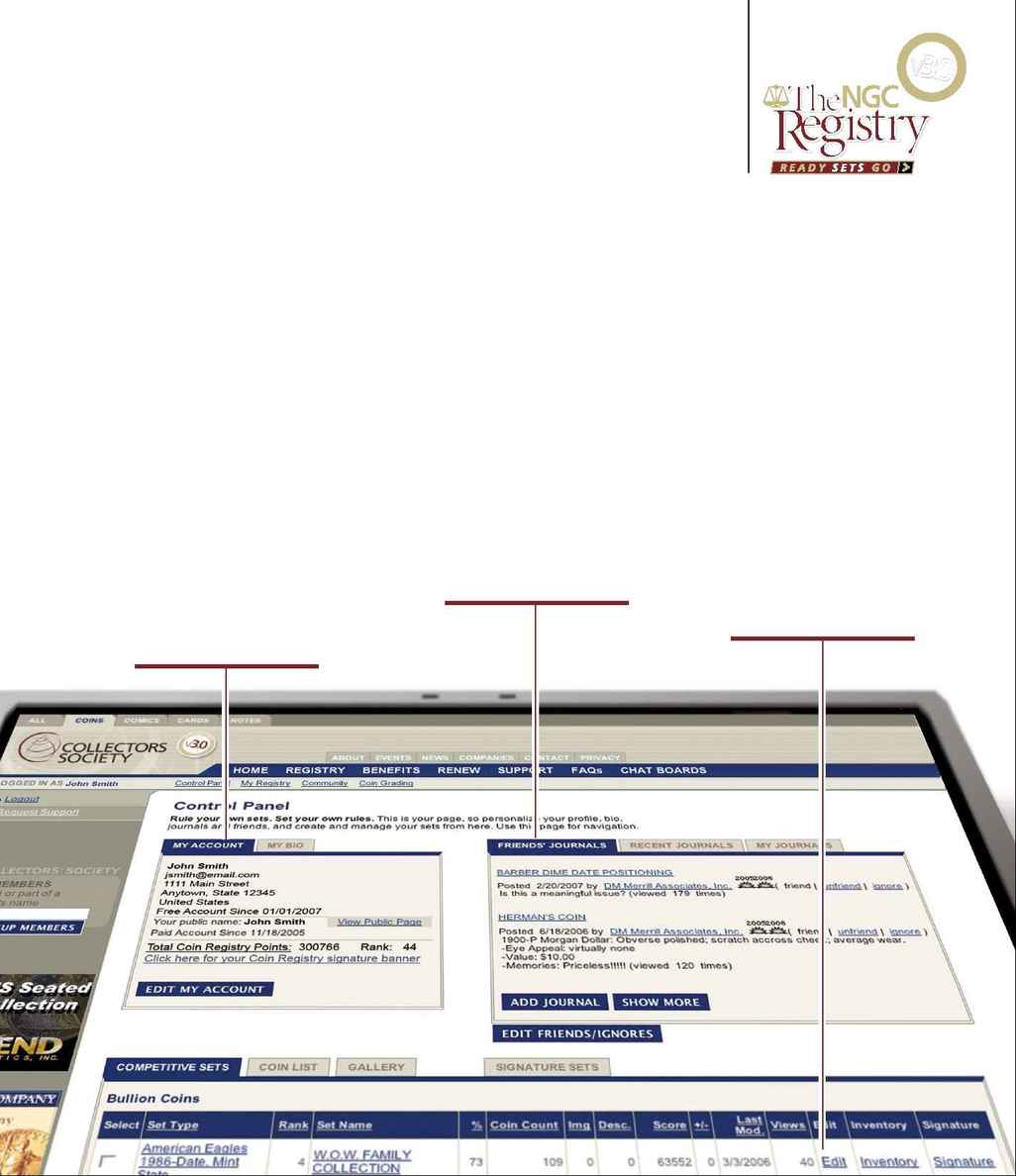 Version 3.0 of the NGC Registry is here at your fingertips!
most inclusive and enjoyable site is also the most robust, intuitive tool
for any kind of collector. The NGC Registry gives you the personalized
control, resources, and insight you need to achieve your collecting goals.
Rule youR owN
sets.
set
youR owN Rules.
R E A D Y
S E T S
G O
v3
.
0
v3
.
0
IN
TRO
DUCIN
G
Your Home Page,
Your waY
streamlined
set creation
new communication
Features
New User Dashboard enables you
to personalize your profile and
journals, giving you the power to
control your own experience and
create your own style.
Build your own community. The
Registry now offers the ability to
create a network of friends, helping
you to stay connected and find
others who share your passion.
Organize, categorize, modify, and
print your entire collection in just
a few clicks. The Registry is now
the ideal tool for creating and
managing your sets and your
personal inventory.