Biosis BAfact Page 1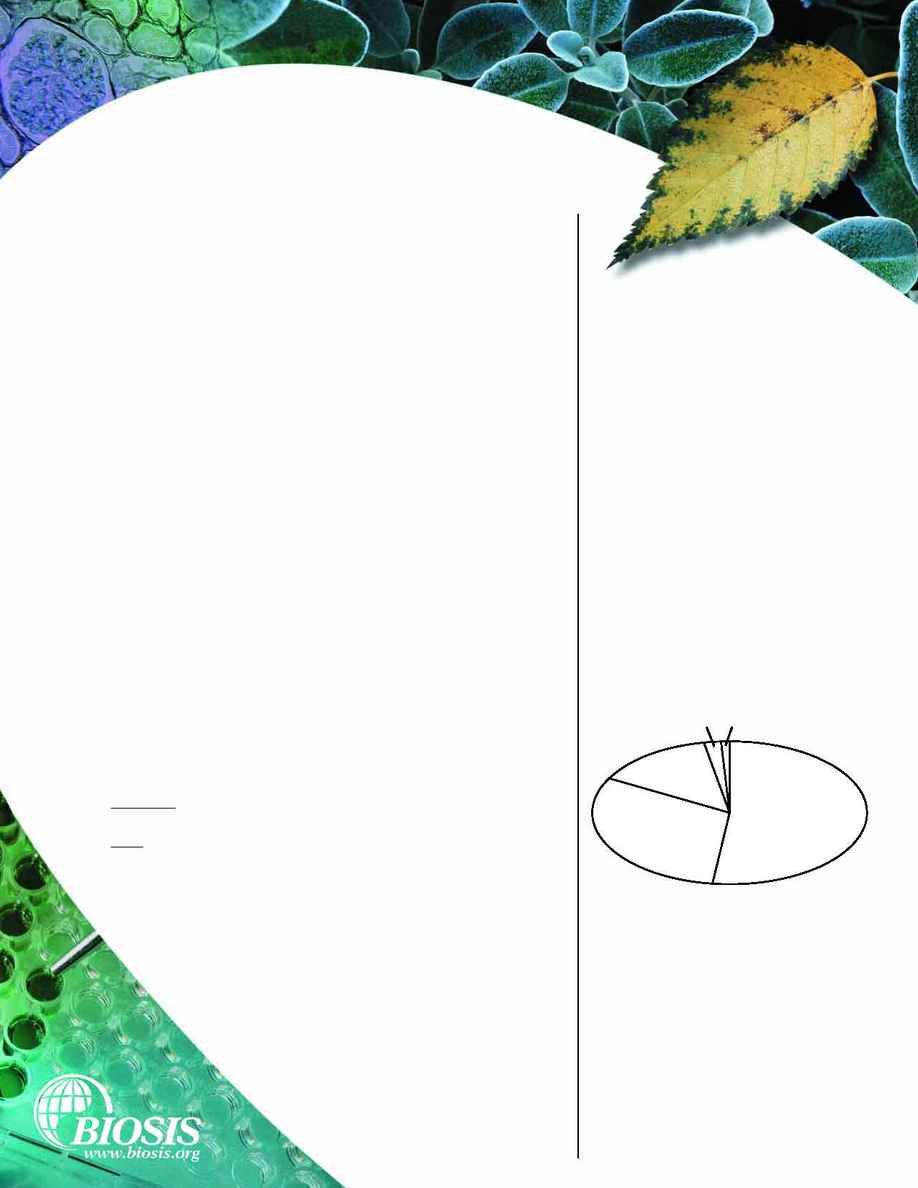 Biological Abstracts provides an expansive index to life science and
biomedical research through print, CD, and Web formats. Best of all, the data
you purchase is yours to own, no annual lease fees.
Millions of records from thousands of sources
5.4 million records spanning 20 years
360,000 records added each year
Monitors more than 4,000 serials
Represents more than 100 countries
Biological Abstracts users can take advantage of BIOSIS' context-sensitive
searching, which identifies the terms you want in relation to other keywords
from the same source. The integrated searching fields include:
Parts, Structures, and Systems
Chemicals and Biochemicals
Users can also perform cross-file searches with MeSH
, making it easier for them to employ the same
search strategy on different databases.
Accessing Biological Abstracts
has never been easier or more
convenient. Choose the format, data provider, and networking options that
Formats
Electronic: Regularly updated CD and Web versions available through
SilverPlatter and Ovid.
Print: An affordable way to build an archival collection of
Biological Abstracts.
Multi-Site Consortia
Network with other institutions to receive
a fixed fee through the BIOSIS Multi-Site and Consortia Program.
Networking
Add more users through low incremental costs.
Free Trials
Biological Abstracts on CD or the
Biological Abstracts
covers the entire spectrum of
life science topics, including:
...from all around the world.
Two Commerce Square
2001 Market Street, Suite 700
Philadelphia, PA 19103-7095 USA
1.800.523-4806 (USA and Canada)
+1.215.587.4800 (Worldwide)
52%
Europe and
Middle East
31%
North America
14%
Asia and
Australia
1%
Africa
2%
Central and
South America