Biosis BIOSIS Previews workbook Page 6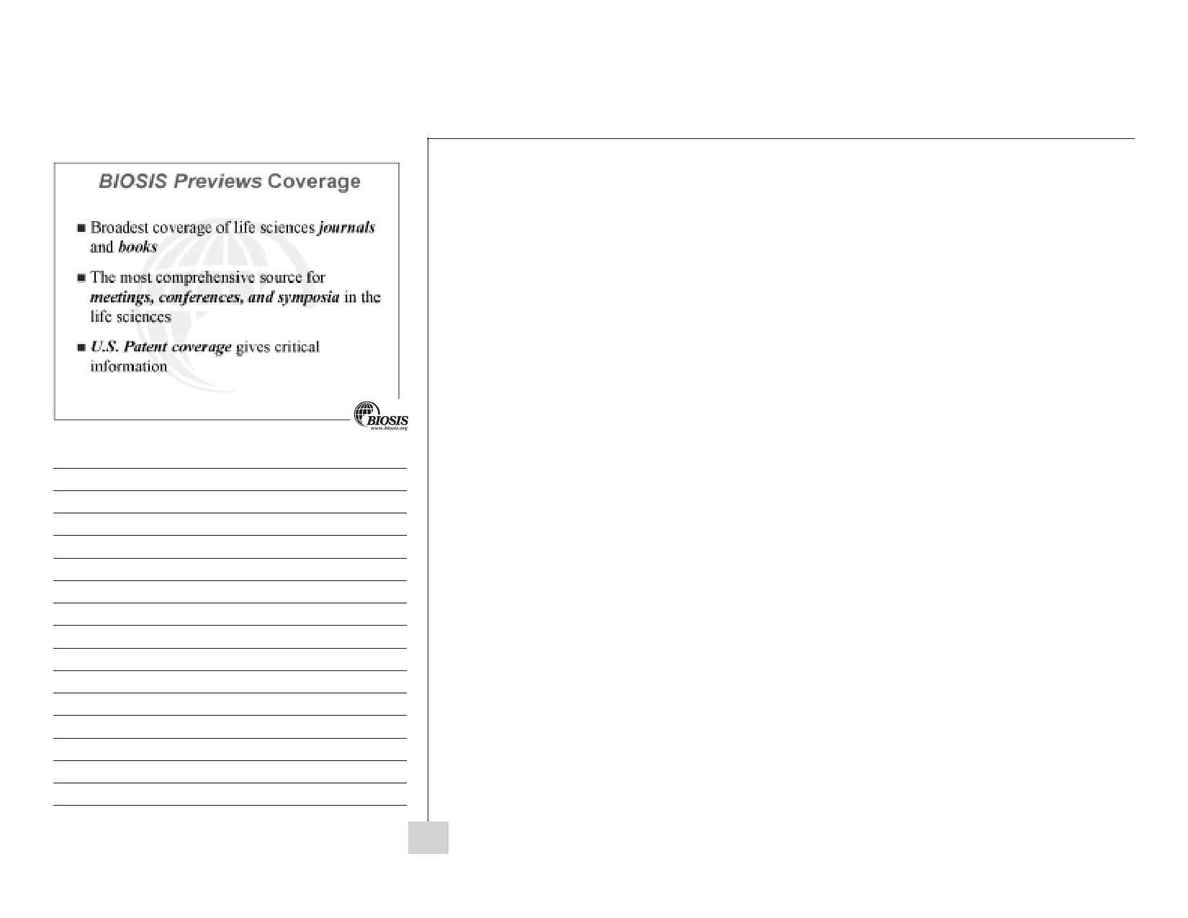 Searching
BIOSIS Previews
Coverage
www.biosis.org s Training & Support s PowerPoint Presentation s BIOSIS Previews s
www.biosis.org/training_support/ s
BIOSIS Previews provides for a wide range of literature types and broad subject
coverage.
Journals provide research articles, reviews, etc., while more in-depth discussions
can often be found in the book literature.
Meetings are a vital and often difficult-to-locate source of up-to-date information,
with many new findings being first presented at conferences. Coverage of meetings
in experimental medicine & clinical research is largely absent from Medline and
Embase. This is an important area, as breakthrough information is often first
presented at meetings/conferences.
Patents are becoming increasingly important as all aspects of life sciences become
available for patent (e.g., drug delivery systems, genetic engineering, food technolo-
gy, crop/livestock production). This is a vital area as most products here are of high
value, costly to develop, and potentially easy to imitate.
5