Biosis BIOSIS Previews workbook Page 4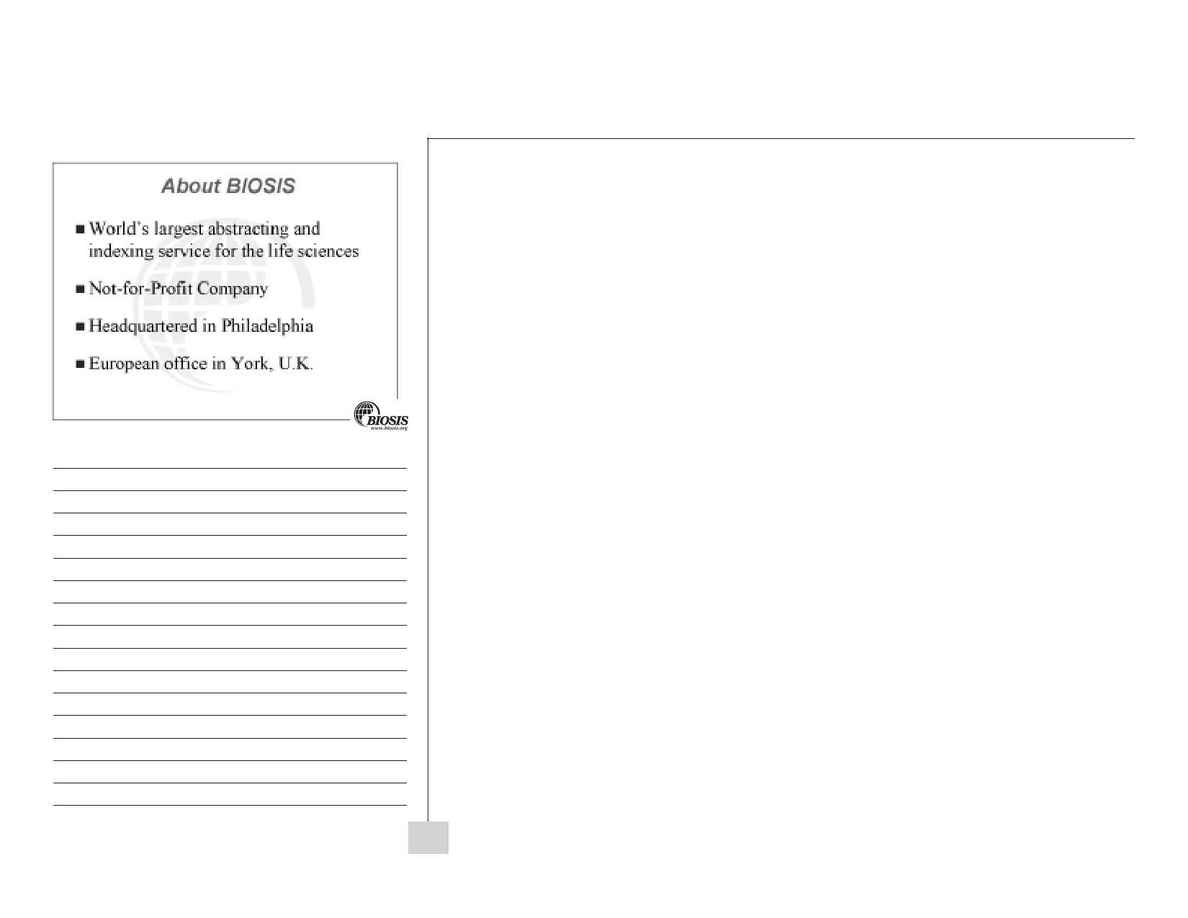 Searching
BIOSIS Previews
About BIOSIS
www.biosis.org s Training & Support s PowerPoint Presentation s BIOSIS Previews s
www.biosis.org/training_support/ s
BIOSIS was founded in 1926 and is based in Philadelphia. It is a not-for-profit
company whose mission is to foster the growth, communication, and use of
biological knowledge for the common good. By accumulating the world's largest
collection of abstracts and bibliographic references to worldwide biological and
medical literature and organizing this information for easy access, BIOSIS provides
a vital source of information for life scientists. BIOSIS works closely with the
scientific community and a number of bodies within the information industry.
The U.K. office is located in York, England, and operates the European Help Desk
serving Europe and the Middle East.
"If it's in the life sciences, BIOSIS products are the place to start."
Kathleen Nealy, Reference Librarian, Anschutz Science Library,
"For many of our users BIOSIS Previews has become the premier
database. Our end users realized that BIOSIS Previews not only
complements, but frequently surpasses Medline."
Ben Bowman, Max-Planck Institute
Many have now come to realize that the coverage and indexing of the BIOSIS
Previews database make it an essential component of life science research.
3