Biosis BIOSIS Previews workbook Page 12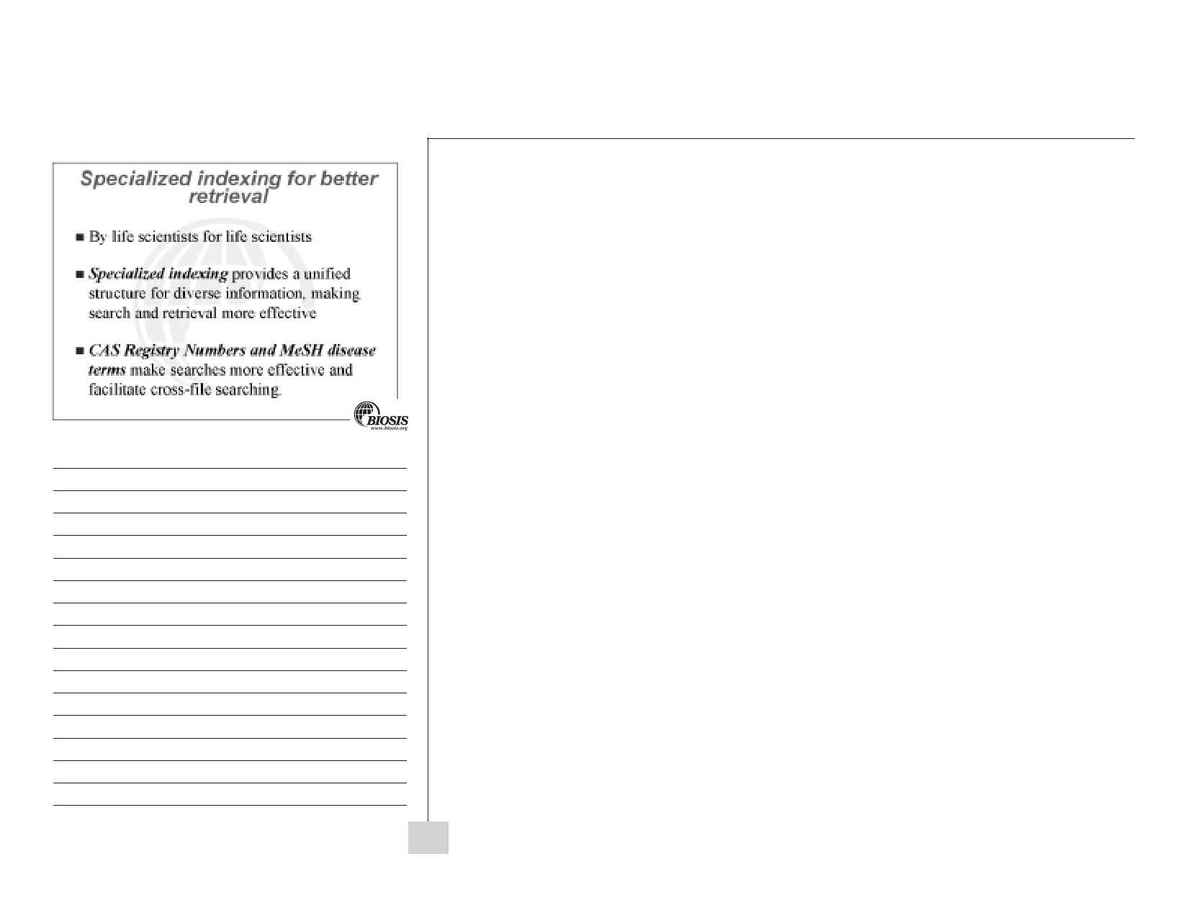 Searching
BIOSIS Previews
Specialized Indexing
www.biosis.org s Training & Support s PowerPoint Presentation s BIOSIS Previews s
www.biosis.org/training_support/ s
BIOSIS employs a team of trained graduate biologists to index the literature,
ensuring accurate representation of the biological content.
Why is indexing necessary? The purpose of BIOSIS Previews is to facilitate access
to life-science research information for the worldwide biology
community. If you have a book and you want to find a particular topic in it, you
turn to the back of the book index to guide you. The primary research literature
and other types of life science research information don't come with a back-of-the-
book index. BIOSIS creates the "missing" indexes for its customers.
To do this work, BIOSIS has developed a substantial new advance in
indexing methodology that we have named relational indexing due to its ability to
manage term-to-term relationships in the indexing database. The value-added
indexing ensures that information can be located quickly and accurately by novices
as well as providing advanced search features for the information professional.
Cross-file searching is facilitated by adding additional terms common to other
databases:
CAS Registry Numbers
«
can be used to locate chemical substances and compounds
in a number of databases, including the CAS Chemical Registry database. MeSH
disease terms can be searched in MEDLINE.
11