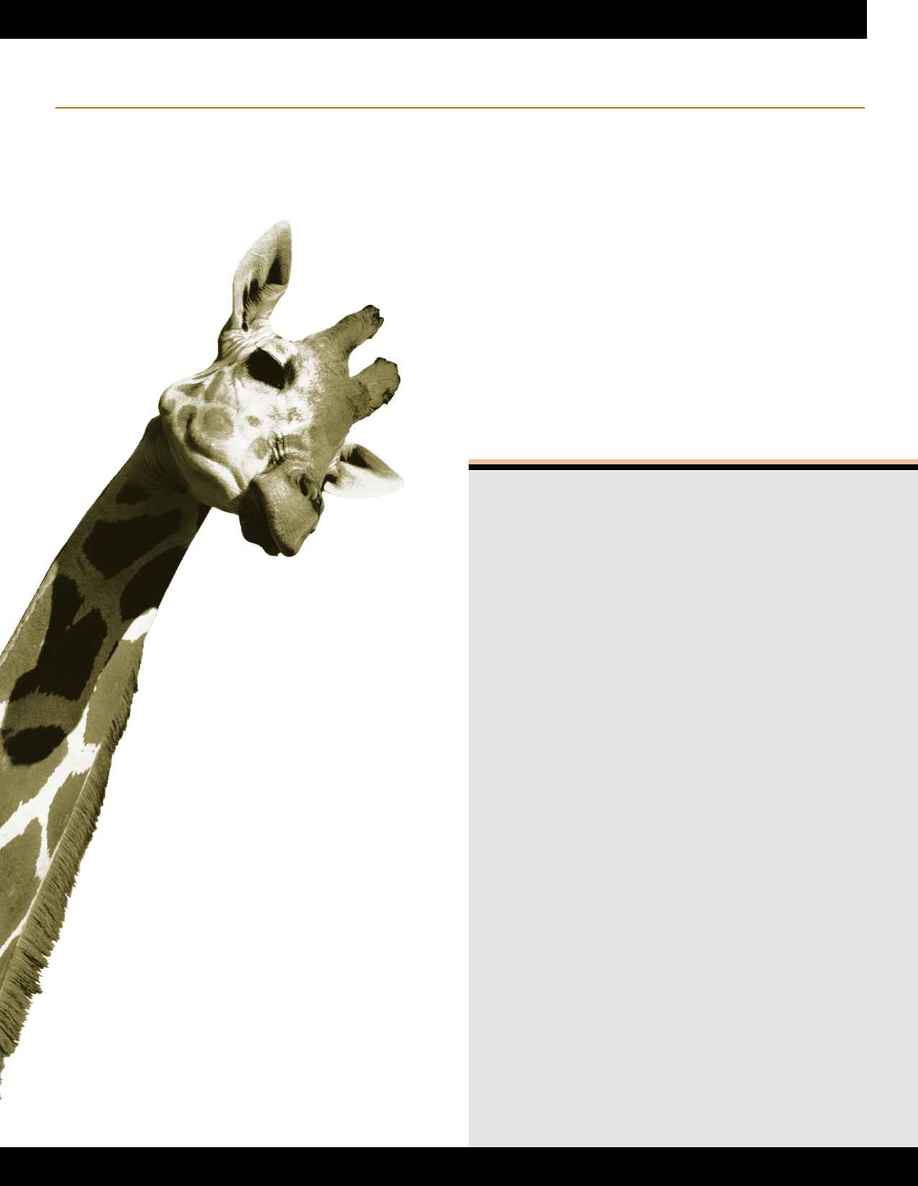 ZR
4
www.biosis.org
Vol. 9 Issue 4 2002
BIOSIS Evolutions
BIOSIS will release the 2002/2003 ZR Search Guide in
late 2002. This newest edition of the ZR Search Guide
has been updated to match the recent changes in the
reloaded ZR file.
The ZR Search Guide helps users ­ from novices to
experts ­ design the most efficient ZR searches
possible. The new information includes updates and
improvements to the following sections:
Vocabulary Guide
The Vocabulary Guide has been redesigned for easier
use and to reflect the new ZR format.
Updated information can be found in:
Thesaurus Section
Editorial Policies
New Vendor Information
Search System Information
The ZR Search Guide is a key resource in constructing
the most effective search for animal sciences research.
E
NHANCED
R
ECORD
F
ORMAT
E
XTENDS
Z
OOLOGICAL
R
ECORD
(ZR) S
EARCHING
C
APABILITY
2002/2003
Z
OOLOGICAL
R
ECORD
(ZR) S
EARCH
G
UIDE
Enhancements
Broad Terms
The addition of the Broad Terms field adds important subject
categories to each record. Because these categories are
controlled terms chosen from the fully accessible ZR thesaurus,
it allows users to either expand a search to a broader level, or
limit search criteria to one or more specific subject areas.
Systematics
Information regarding new scientific names and systematic
changes to animal names is now located in its own field ­
Systematics. This field contains all the information on taxonomy
and nomenclature (new species, etc.) for which ZR is
particularly renowned. And because it has essentially the same
BIOSIS has implemented an enhanced record format for the
Zoological Record (ZR) database, adding additional subject
information to each record and presenting indexing terms in a
more intuitive manner to facilitate searching.
The addition of the Broad
Terms field, and a
refinement in the way
information is
indexed in
flexibility of searches. The
depth of ZR's indexing is specific
enough for quick searches, using
the all-embracing Descriptors search,
but also robust enough to handle
advanced users' needs, including the
ability to search specific subject fields and
the precision of subfield linking of terms.
This detail of indexing is necessary for the
multi-disciplinary coverage in ZR. Subjects
include research in all areas of animal biology,
such as biodiversity and other growing areas of
research, and traditional subjects such as
conservation, freshwater and marine biology,
anatomy, and veterinary sciences.
ZR's comprehensive content includes more than
4,500 journals from around the world, as well as
books, meetings, and other non-serial publications. ZR
is also widely considered to be the world's unofficial
register of taxonomic names, especially for recording
Available soon...