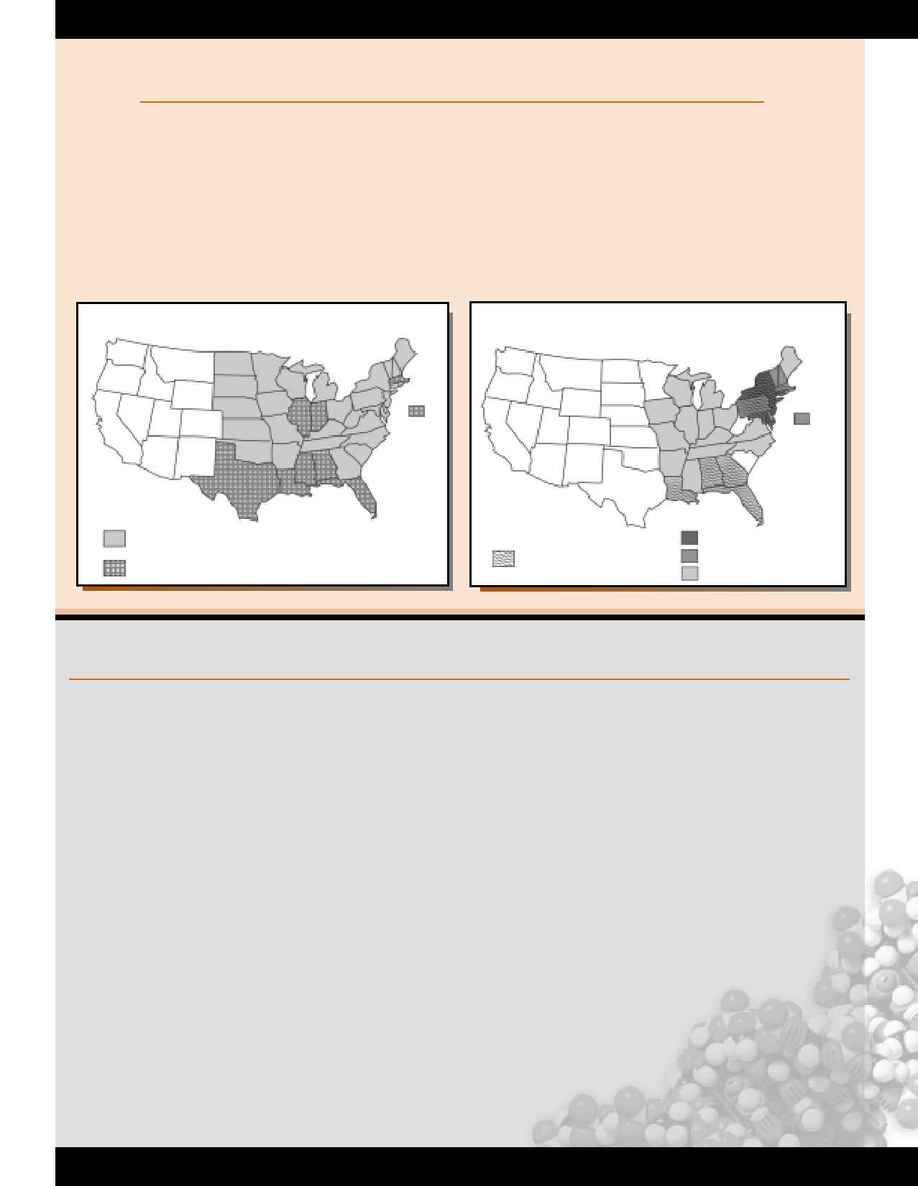 www.biosis.org
3
BIOSIS Evolutions
Vol. 9 Issue 4 2002
Mississippi were the first alert for health
officials ­ five human deaths occurred in
Louisiana.
As the threat of this virus has increased, so has
the amount of research it generates. More than
200 new citations for the West Nile virus appear
in BIOSIS Previews from 2001 until August
2002, compared with 80 for all of 1999 and
2000. Research on the West Nile Virus focuses
on all angles of the disease, from public health
to virology to genetics.
Source: Centers for Disease Control and Prevention
W
EST
N
ILE
V
IRUS
U
PDATE
:
Stay Current with
BIOSIS Previews
Continued from page 1
BIOSIS P
REVIEWS
A
DDS
M
ORE
A
BSTRACTS TO
M
EETING
C
OVERAGE
­
Non-Journal Content an "Overlooked" Source of Data
BIOSIS has added more than 50,000 meeting abstracts to
BIOSIS Previews records for select meetings from 2001 and
the beginning of 2002. With these additional abstracts, users
can quickly determine the main content of individual talks, in
addition to the more general themes of each meeting.
"Meetings are sometimes overlooked as a source of current
research in the life sciences," said BIOSIS Senior Product
Manager Beth Ten Have. "BIOSIS Previews users appreciate
the unique perspective of meeting data. Now, they will also
see the additional benefit of meeting abstracts."
Previously, most BIOSIS Previews meeting citations appeared
without abstracts, the exception being overview citations
describing the entire meeting itself. Now, citations for the
individual papers presented at select meetings will also have
abstracts; main meeting citations will continue to feature
abstracts that describe the overall theme and subjects of
discussion for meetings.
Meetings are an important component of the non-journal
content BIOSIS covers. The information presented at meetings
often features experimental data months before its journal
publication, giving BIOSIS Previews subscribers a chance to
see content before it is widely available.
The list of meetings with abstracts now available for
individual papers in 2001 and 2002 is:
Confirmed avian, animal, mosquito, or human infections
during 2002, as of August 14, 2002
Pattern indicates human case(s)
West Nile Virus in the United States, 2002
D.C.
Pattern indicates human case(s)
West Nile Virus in the United States, 1999-2001
D.C.
1999-2001
2000-2001*
2001
*Vermont reported WNV
infection in 2000,
but not in 2001