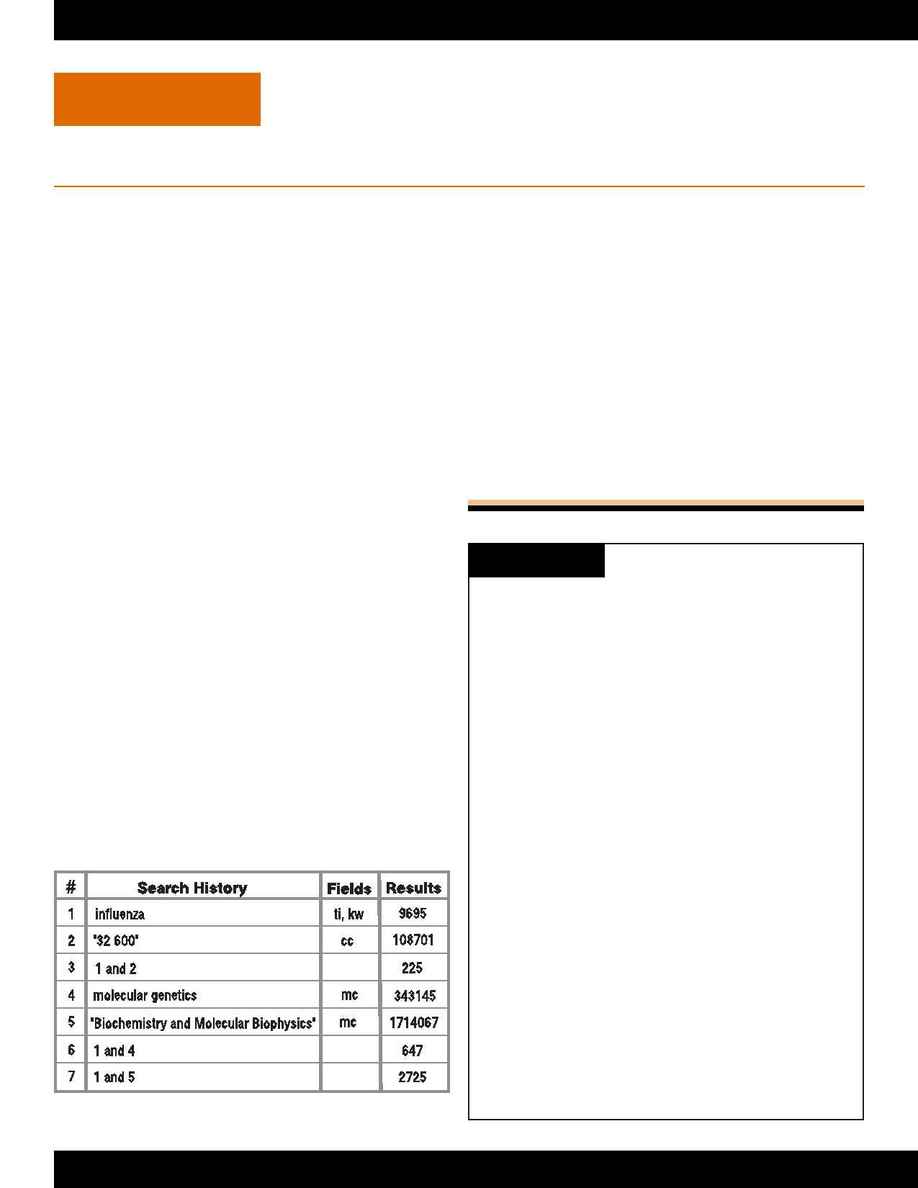 The Animal Welfare Act compels scientists to search the
literature for alternatives to animal experimentation,
encouraging the use of non-animal experiments whenever
possible. Authoritative databases, such as BIOSIS Previews,
are key resources for researchers in finding alternative
protocols.
From the researcher's point-of-view, these searches need to be
efficient and thorough enough to determine quickly if useful
non-animal protocols are available. When searching on BIOSIS
databases, time-saving Concept Codes can help.
BIOSIS uses Concept Codes to represent specific subject
areas. Each time a source document is indexed, the indexer
includes the appropriate Concept Codes that correspond to its
content. With Concept Codes, users can quickly move from
viewing a single record to evaluating an entire set of records
that fall under the Concept Code.
When searching for alternatives to animal experimentation,
this can be useful.
Example:
If a researcher wants to find in vitro studies on influenza, he
or she can use the concept code
[32600], In Vitro Studies, Cellular and Subcellular
This will quickly return all in vitro studies, which can then be
combined with a search for
influenza
recordsets overlap. The intersection of these recordsets will
include the desired in vitro influenza records.
Major Concepts can also be used with or, in place of, a
Concept Code. Use the broad major concept "Molecular
Genetics" or the narrower Major Concept "Biochemistry and
Molecular Biophysics," then combine this record set with
influenza
in vitro
. The results will include
influenza-related in vitro experiments that fit within the
boundaries of these Major Concepts.
More examples of searching for animal alternatives with BIOSIS
can be found in our online workshop at
www.biosis.org/training_support/workshops/index.html
www.biosis.org
5
BIOSIS Evolutions
Vol. 9 Issue 3 2002
S E A R C H T I P
Looking for Animal Alternatives?
Use Concept Codes to Shorten Your Search Times
In August, BIOSIS will be introducing a new
feature exclusive to our Website,
the Search of the Week.
will be used to highlight a topical,
unexpected, or simply interesting aspect of
BIOSIS' life sciences coverage.
www.biosis.org
to check out this new feature,
at info@biosis.org with "Search of the Week"
in the Subject line of your e-mail.
Coming Soon...
You might be surprised
at what you'll find
in BIOSIS Databases.