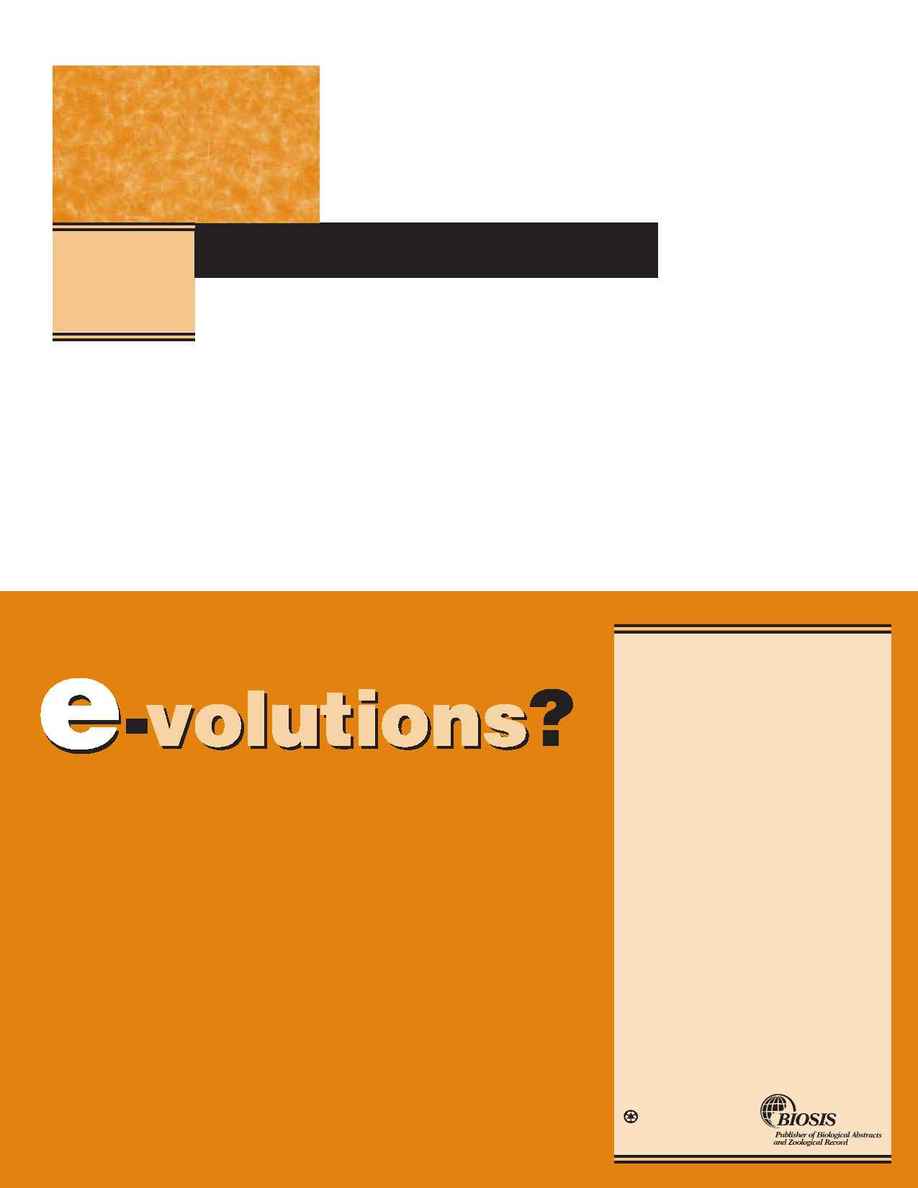 Two Commerce Square
2001 Market Street, Suite 700
Philadelphia, PA 19103-7095
USA
BIOSIS
E
VOLUTIONS
BIOSIS Evolutions
will be published six times this year. It is a free
information service for users of BIOSIS products
and services.
Editors: Christopher D'Lauro, Robert Connor
Send comments, suggestions, or changes of
address to:
BIOSIS Evolutions, Marketing
BIOSIS, Two Commerce Square
2001 Market Street, Suite 700
Philadelphia, PA 19103-7095 USA
Toll free: 1.800.523.4806
(USA and Canada)
Tel.: +1.215.587.4800 (Worldwide)
Fax: +1.215.587.2016
info@biosis.org
www.biosis.org
The contents of this publication are not
copyrighted and may be reproduced provided
credit is given.
BIOSIS is a not-for-profit organization dedicated
to serving the needs of the world's life sciences
community since 1926.
BIOSIS is a registered trademark of Biological
Abstracts, Inc.
Other products and services herein are for
identification purposes only and may be
trademarks of their respective companies.
Printed on recycled paper.
Prefer to receive
Evolutions electronically?
Send your
e-mail address to
info@biosis.org