Canned Food Alliance Kids Activities Page 2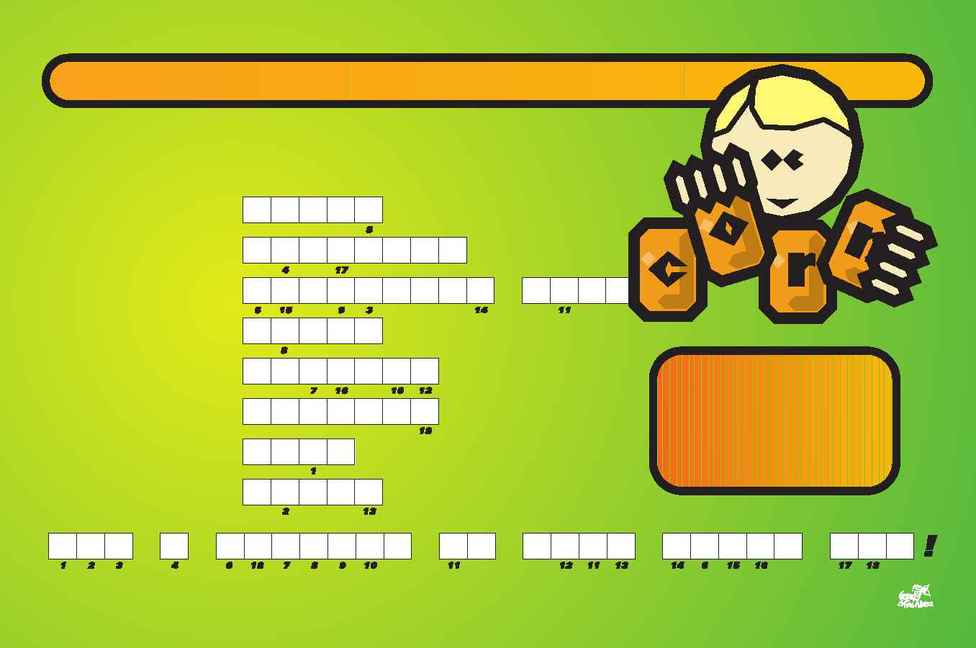 Visit our web site at www.mealtime.org.
1. Unscramble each of the food words.
2. Copy the letters in the numbered cells to other cells with the same number.
(Hint: All the foods in the puzzle are made from more than one ingredient.)
burrito
chili
lasagna
pizza
salad
sandwich
stew
vegetable soup
ariety of food every day!