The Eastern Orthodox Committee on Scouting Camporee 2003 booklet Page 5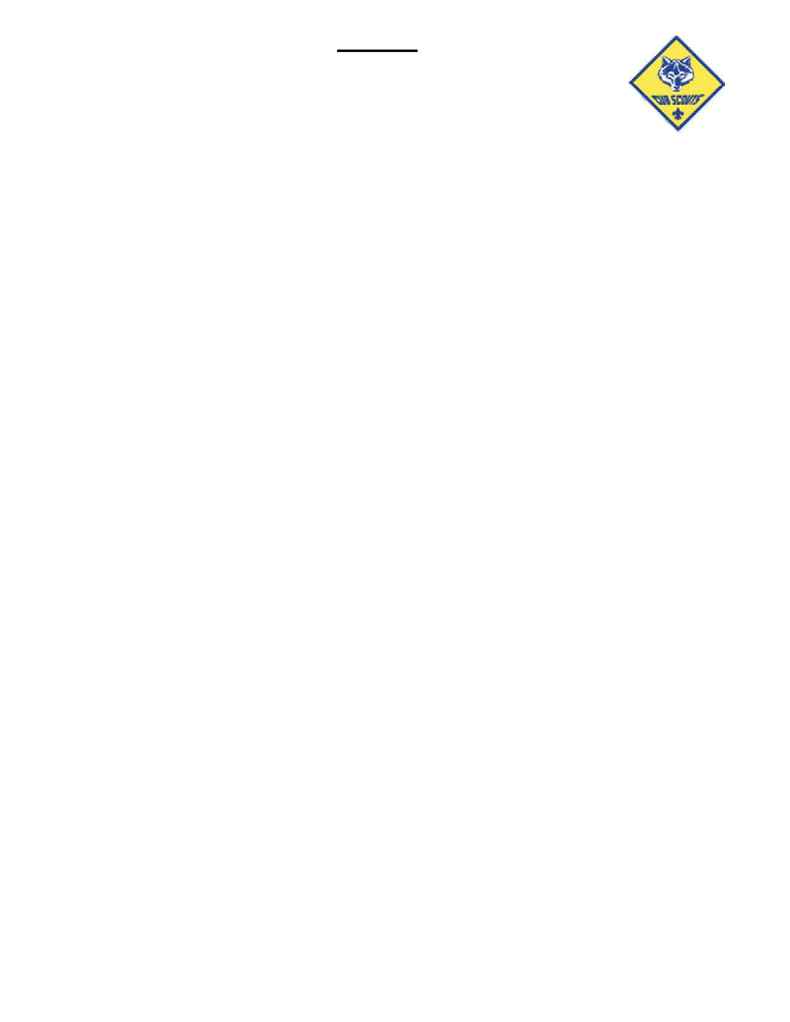 2003 E.O.C.S. Cub Scout Camporee Schedule
Camp setup & Breakfast in campsite.

Den activity time.

Assemble at main house for opening
ceremonies. Bring your lunch.

Opening Ceremonies at main house.
Full uniform & all flags.
Hike to Soccer Field ­ Lunch.

Activities - Rotating Sites
(30minutes each)
Scavenger Hunt Sok Galitsis
2X4 Competition Van Chistakos,
Horseshoes

Tug of war ­ Soccer Field
Skit / Song Preparation at campsite
Dinner at campsite

Campfire, Place to be announced
Taps & Leader's Cracker­Barrel.


10 ­ 11:15am
Church Services in Full Uniforms.

12:00 Noon
Awards Presentation & closing