HomePortfolio.com specifications Page 1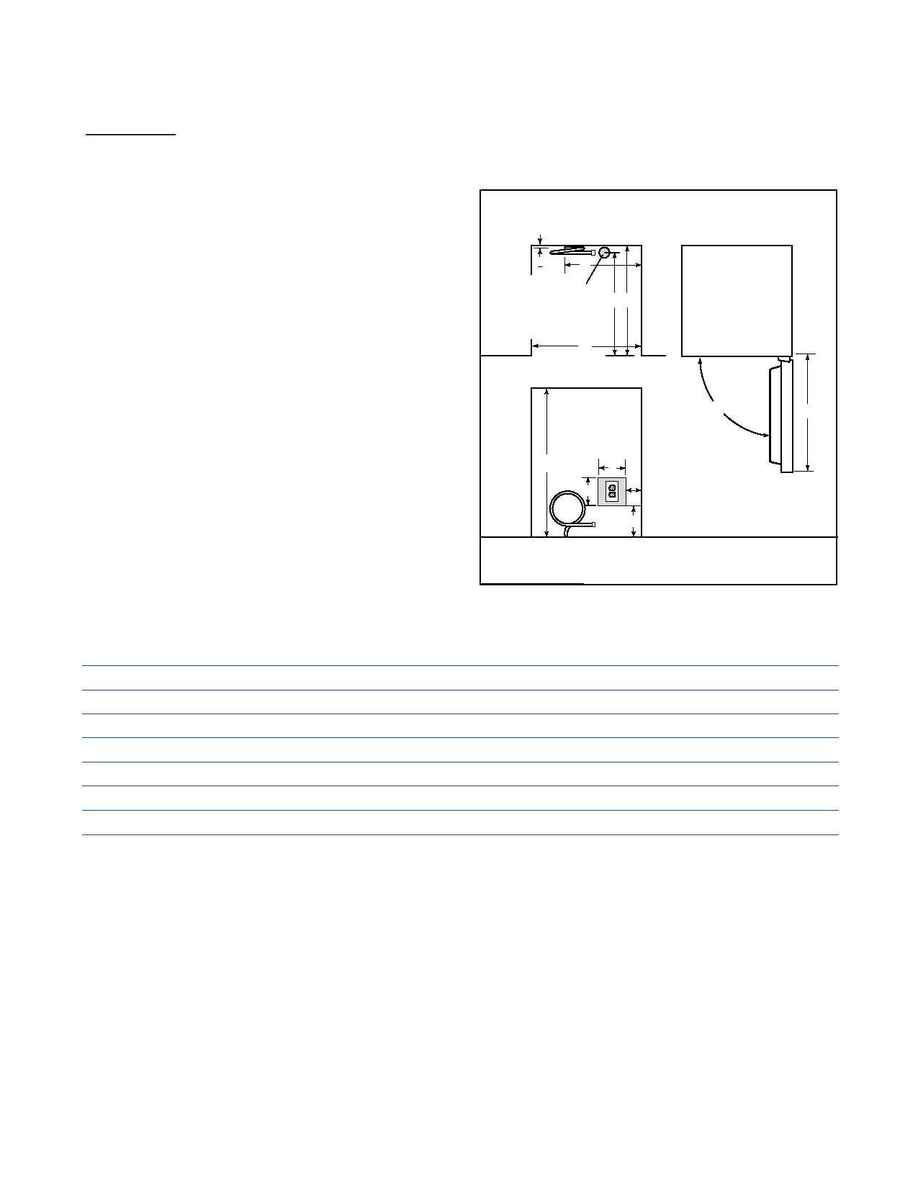 P L A N N I N G I N F O R M A T I O N
All 200 Series undercounter units require the same basic
planning considerations before installing. Review the instal-
lation requirements for your particular unit. These charts
and illustrations provide planning information for all
Sub-Zero 200 Series models.
Refer to the Pre-Installation Specifications chart for impor-
tant information regarding area requirements, minimum
door clearance, electrical and plumbing placement.
The Model 315 can be ordered with or without a pump. If
you order the unit without a pump, you must install a drain.
Refer to illustration 1. The drain must be located in a two
inch area centered in the opening for the unit, 23-inches
back from the front door.
Finished Rough Opening (A)
Finished Rough Opening (B)
Minimum Door Clearance at 90░ (C)
Recommended Electrical Outlet Location (D)
Recommended Electrical Outlet Location (E)
Water Supply Location (F)
*Pre-installation specifications for Model 315P are identical to the Model 315.
PRE-INSTALLATION SPECIFICATIONS
*NOTE: MODEL 315 IS 19" DEEP
P R E - I N S T A L L A T I O N S P E C I F I C A T I O N S
Illus.1