HomePortfolio.com specifications Page 1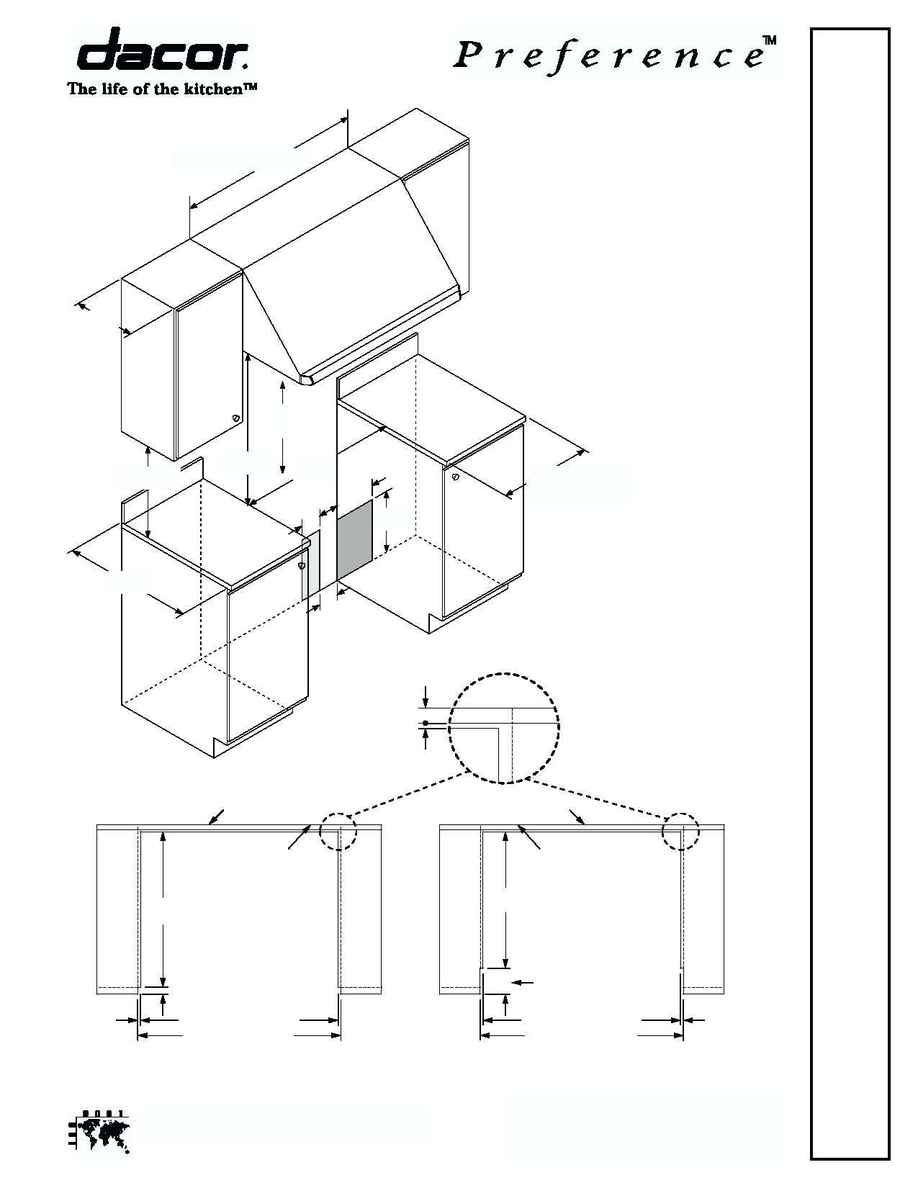 PLANNING GUIDE
Dacor
«
Corporate Phone: 800-793-0093
Planning Faxback: 800-793-0093 ext. 3806
R E G I S T E R E D C O R P O R AT I O N
Specifications are subject to change without notice.
See installation instructions for additional details.
5.7
RSE30, RSD30, PGR30
Variable
13/16" - 3 13/16"
(21 - 97mm)
2
6" (152mm) Min.
to combustible side
walls above the range
(both sides)
1
Utilities may be located:
1. In the lower left corner of the adjacent right
2. Alternate location, in the lower right corner
behind the range. (Note: Some building
departments do not permit concealing gas
valves behind appliances.)
Contact your local building department to verify
compliance with local code interpretation.
Clearance to Combustibles
Gas/Electrical Locations
Cutout Dimensions
(Free-Standing Installation)
Cutout Dimensions
(Slide-In, Self-Rimming Installation with Side Panels
Cutout Dimensions
(Slide-In, Self-Rimming Installation using 3" Side
Panels, Backguard Removed)