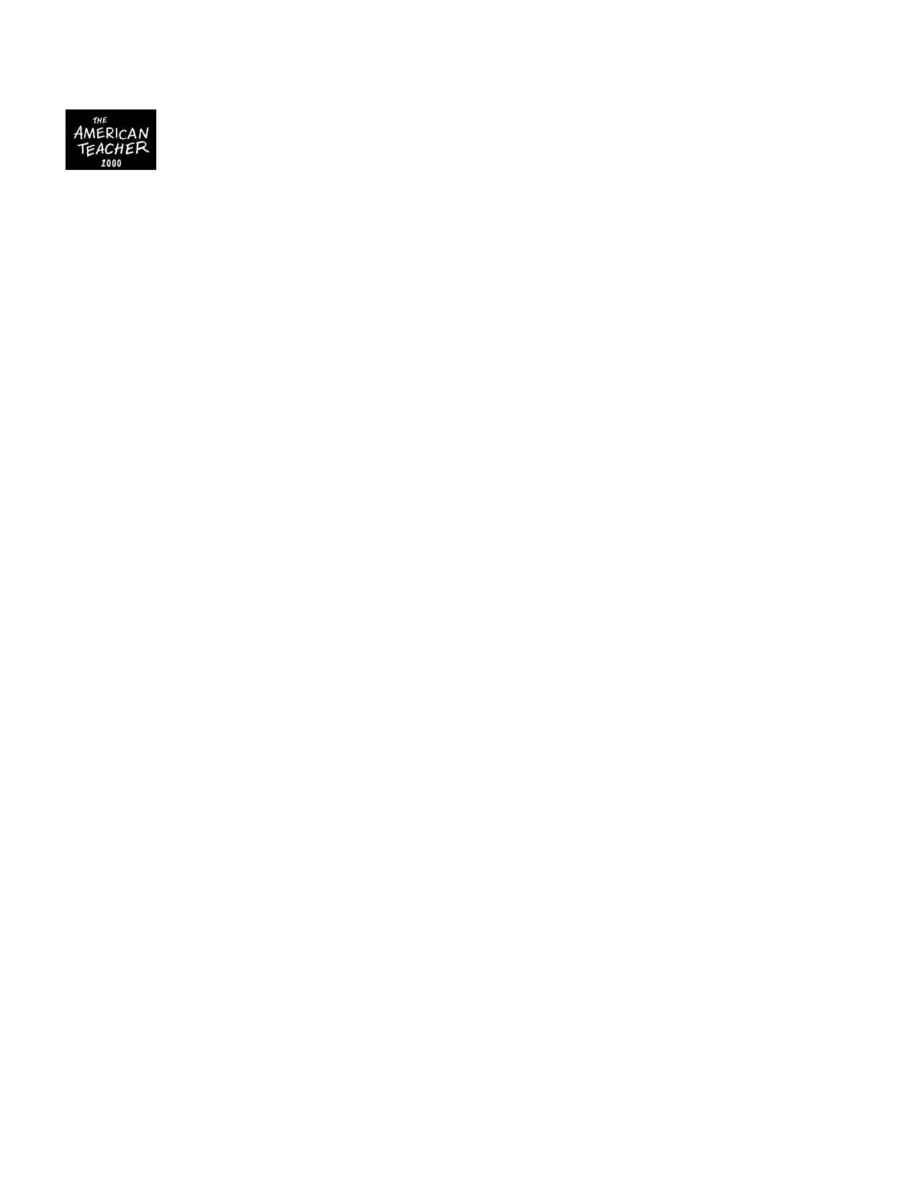 only one-quarter talk about school every day with their parents. This discrepancy has
implications for how well-informed parents really are about their child's school life.
To whom do teens go for advice about school? Nine in ten parents say that their child
would most likely go to them. Yet only eight in ten students say they could go to their
family for advice. More striking is how parents and students view advice from other
people in teens' lives. Seven in ten teens say they could go to educators (teachers,
guidance counselors, principals) for advice about classes, but only half of parents say
that students would most likely turn to this group. Parents also consistently under-
estimate the role of teens' friends as sources of support for advice about classes, help
when they feel threatened at school, or help when they feel sad or depressed.
Although teachers also tend to overestimate their own role in these situations, they
are slightly more likely than parents to recognize friends' involvement.
This pattern of each group overemphasizing its own role and underemphasizing
the role of others is also seen in parents' and students' views on who is most respon-
sible for different aspects of teens' lives. Most parents see themselves as most respon-
sible for their child's getting a good education, learning about different jobs and
careers, and their safety, health and happiness. But at least half of students say they
themselves are the ones most responsible for these areas of their lives. Teachers'
views are more dependent on the situation. Most feel that they are most responsible
for a student's learning about different jobs and careers, that parents are most respon-
sible for a student's health, and that students are most responsible for their own hap-
piness. The issue of who is most responsible may not have a single answer, but the
differing perspectives of parents, students and teachers may illuminate one source of
tension among the groups and a touchstone for dialogue.
Does lack of time together contribute to these differing views? Most adults, and
teachers in particular, think that parents do not spend enough time with their chil-
dren. A sizeable number of students also hold this view -- representing 4.6 million
teens nationwide. Furthermore, in secondary school, teachers may not spend much
time with students -- being together for one class period as opposed to the entire
school day that elementary school teachers and students typically spend together.
Parents' assessments of what their children are looking for in a job also differ
from what teens themselves report. Parents are most likely to say that having a job
that is meaningful is at the top of teens' lists. Yet teens list it as fourth (behind earn-
ing lots of money, having time for personal activities, and having fun at work) with
only three in ten saying it is one of the two most important aspects of the job they
want to have.
Beyond their future careers, how well are today's teens prepared for life? As
mentioned previously, many students feel a strong sense of responsibility for aspects
of their own lives. In addition, many teens feel very responsible for broader, societal
issues, such as keeping school safe and having people get along together. In fact, stu-
dents are most likely to report that having people get along with each other is the
most important issue facing America today. Although many teens participate in civic
activities, students are less likely than parents to say they do things to help out their
neighbors and their community and to think it's very important to vote in elections.
What aspects of students' lives are associated with feeling unprepared for the
future? In other words, what are possible warning signs? Students with a lower