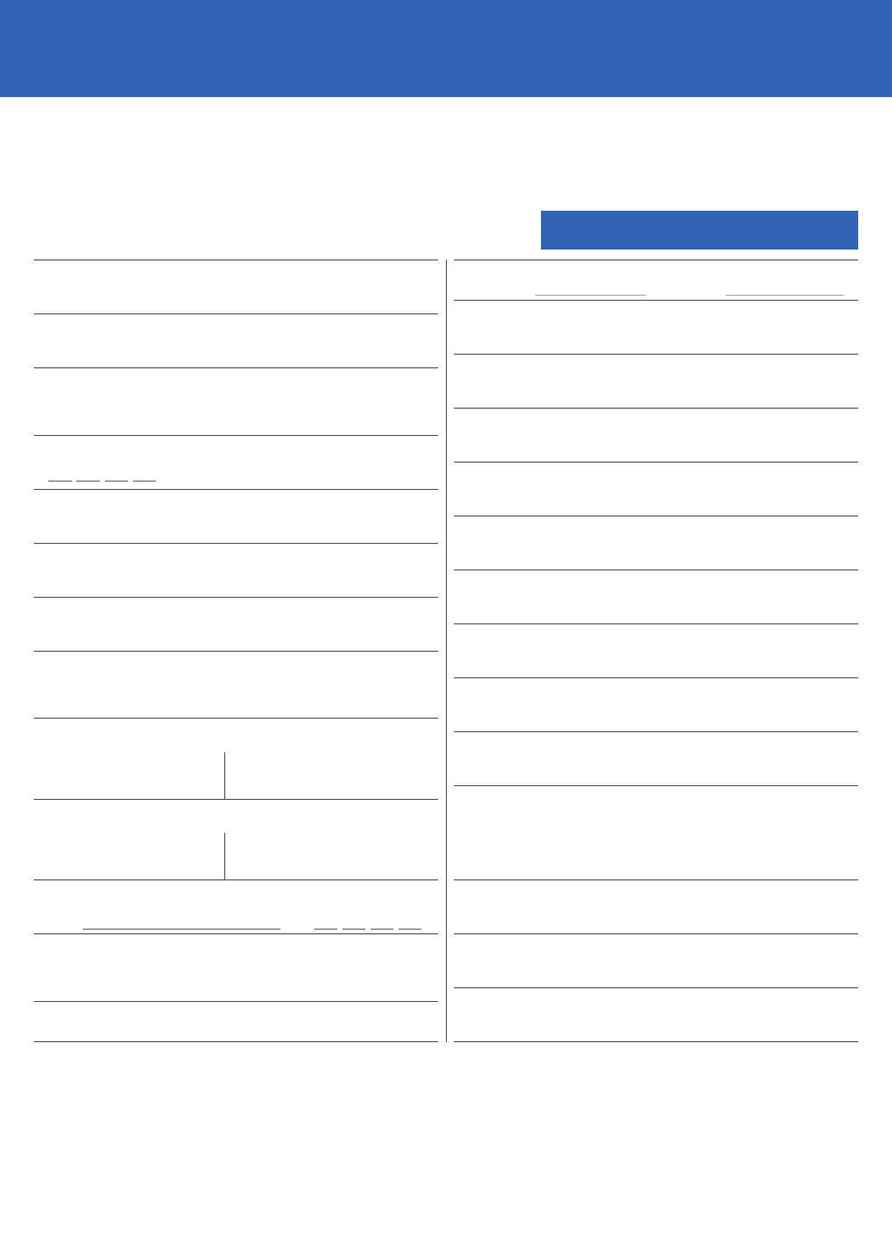 3
PRIMARY AGENCY FUNCTION
Choose which one of the following best
applies to your agency:
Marketing: Specialises in online brand-
ing and advertising solutions, from
banners to devising online strategy.
Design & Build: Offers Web site design
and creation as the primary focus.
Technical: Focuses on back-end,
technical and infrastructure solutions.
May also offer front-end solutions but
back-end is the primary focus.
Media Planner/Buyer: Specialises in
the media planning/buying of
interactive campaigns.
8
SPLIT OF SERVICES
Show the percentage breakdown of your
new media activities ­ marketing, design,
development, consultancy, usability, and
so on. If your business is not 100% new
media, also say what proportion is.
9 OR 10
BILLINGS / TURNOVER
Billings relates only to media planning/
buying agencies and includes work that
has been billed for. Turnover means
your total revenues. Note that figures
will be checked at Companies House. If
your business is based in other countries
as well as the UK, indicate what propor-
tion of turnover is specific to the UK. All
figures must relate only to new media.
12
FINANCE DIRECTOR'S SIGNATURE
All billings/turnover figures must be
signed off by your finance director
before your entry will be accepted.
22
PARENT COMPANY
As well as your direct parent company,
say if that parent is owned by another
company. If you are an off-shoot of a
traditional ad agency, include this also.
24
LOCATION
Please indicate where your main UK
office is based. Choose from these 12:
Scotland; Wales; Northern Ireland
North West
Cheshire, Cumbria, Greater
Manchester, Lancashire, Merseyside
North East
Cleveland, County Durham,
Northumberland, Tyne and Wear
Yorkshire and Humber
North Humberside, North Yorkshire,
South Yorkshire, West Yorkshire
East
Bedfordshire, Cambridgeshire, Essex,
Hertfordshire, Norfolk, Suffolk
East Midlands
Derbyshire, Leicestershire,
Lincolnshire, Northamptonshire,
Nottinghamshire, Rutland
West Midlands
Herefordshire, Shropshire,
Staffordshire, Warwickshire, West Midlands,
Worcestershire
South West
Gloucestershire, Somerset, Wiltshire
South East
Berkshire, Buckinghamshire,
East Sussex, Hampshire, Isle of Wight, Kent,
Oxfordshire, Surrey, West Sussex
Greater London
25
MOST RESPECTED AGENCY
This will be used to compile a table of
agencies respected by their peers.
Please fill in ALL sections ­ forms won't be accepted if any part is incomplete. Please read the Notes (
) outlining definitions and requirements
before completing the form. For further copies email nma.top100@centaur.co.uk. No entries will be accepted without the signature of your
finance director. Completed entries should be posted to Anna Makris, NMA Top 100, 50 Poland Street, London W1F 7AX
FINAL DEADLINE: FRIDAY 8 JULY 2005
1
Full name of agency
2
Agency Web site
3
What is your primary agency function?
Tick ONE box only
Marketing
Design & Build
Technical
Media Planner/Buyer
4
What year was your agency founded?
5
What is the name and job title of your UK head?
6
What market sectors does your agency target?
7
How many offices do you have, in which countries?
8
What is the percentage split of services your agency offers?
Please make sure percentages add up to 100%
9
MEDIA PLANNER/BUYERS:
What were your billings for your last financial year? Previous year?
Last year:
Previous year:
10
ALL OTHER AGENCIES:
What was your turnover for your last financial year? Previous year?
Last year:
Previous year:
11
What time period does last year's figure apply to?
12 months to:
12
Finance director's name and signature
13
What is your usual charging method?
Tick ONE box only
By project
By time
14
How many staff do you currently employ in the UK?
Permanent
Freelance
15
List any key staff hires (name and job title) in the past year
16
List your five most significant UK clients
17
List your five most significant international clients
18
List the most significant projects from your last financial year
19
What was your best new business win this year?
20
List your most significant current projects
21
What areas/platforms/functions do you specialise in?
22
What is your parent company?
23
What other agencies are you affiliated to?
24
Where is your main UK office?
Tick ONE box only
Scotland
Wales
Northern Ireland
North West
North East
Yorkshire & Humber
East
East Midlands
West Midlands
South West
South East
Greater London
25
Which one other agency's work do you most respect?
26
Which agency individual has been most influential this year?
27
Please give a contact name and phone number for any questions
NMA TOP 100 AGENCIES 2005
If you would like this form as an editable Word
document, please email nma.top100@centaur.co.uk