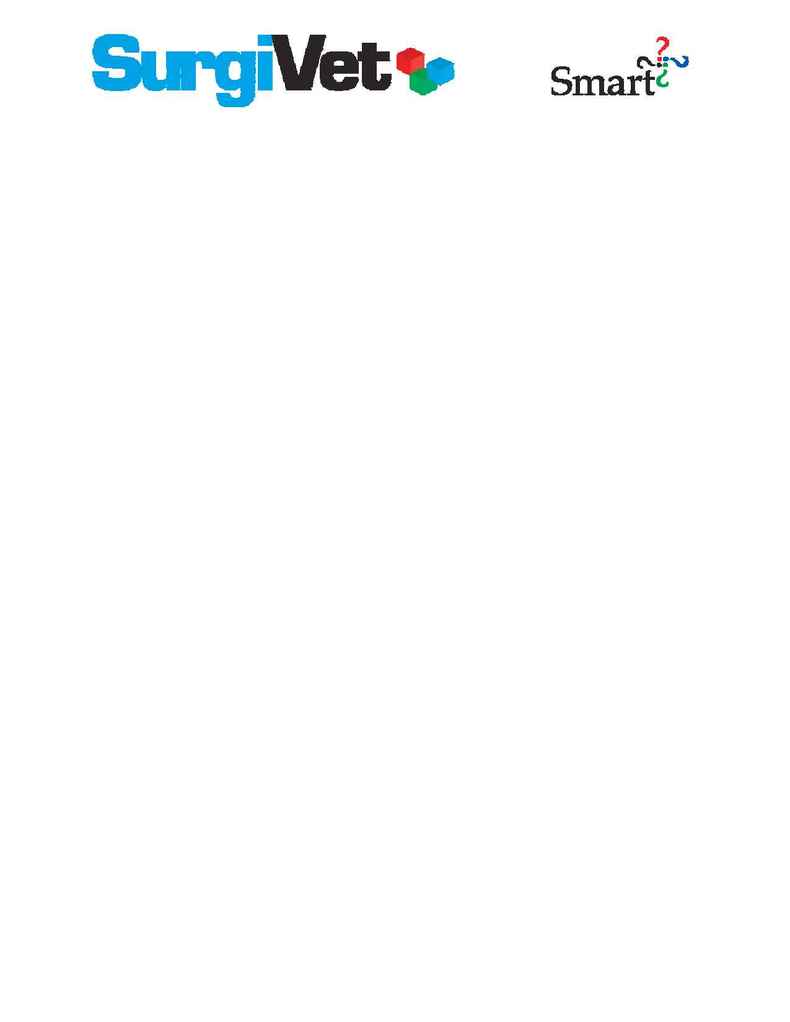 Veterinary Anesthesia and Monitoring Equipment

SurgiVet, Inc.
N7 W22025 Johnson Road, Suite A
Phone: 262-513-8500 Fax: 262-513-9069
Capnography in Veterinary Medicine
Dr. Deborah Wilson DVM, Dipl . ACVA
Associate Professor
Anesthesiology
Michigan State University
December 2002
What information does it give you?:
The capnograph provides information about the amount of carbon dioxide exhaled and
inhaled. This allows evaluation of respiratory depression and any rebreathing. Evaluation of
the curves produced by this monitor allows detection of leaks in the breathing system,
bronchospasm, apnea and numerous other more subtle problems with respiration.

Remember that delivery of CO
to the lungs requires blood flow. One of the earliest and
most sensitive signs of cardiovascular collapse or cardiac arrest is an abrupt decrease in end
tidal CO
. As a pneumothorax progresses you will see rising end tidal CO
gradient ­ you need to analyze arterial blood for this.

Disadvantages:
Increased equipment dead space occurs with insertion of the sampling connector. Also
the increased potential for leaks in the breathing system, dealing with any sampled gas
removed from the breathing system, and possible spread of contamination with reusable
sampling connectors.
Mainstream or sidestream?:
A mainstream (non-diverting) gas monitor passes respiratory gas through a wide-bore
chamber with two windows and analysis happens right there by the attached heated sensor.
Advantages of the mainstream gas monitor include fast response, no scavenging of sampled
gases required, and use of fewer disposable items. Disadvantages of this system include
weight of the sensor, increased potential for leaks or disconnects in system, condensed water
or secretions interfere with sensor, sensor is more vulnerable to damage, longer warm-up
time.
A sidestream (diverting) gas monitor uses a pump to pull gas from the breathing system
to the sensor, which is located in the monitor. Advantages of this system include faster
warm-up, lightweight patient interface, several respiratory gases can be measured at once,
monitor can be remote from patient (e.g. MRI), and sampling from non-intubated patients is
possible. Disadvantages include obstruction of sampling tubing with water, blood or
secretions; delay in response; dealing with sampled gas; use of more disposable items; needs
calibration gas source.