Proteus Proteus Biodefense Page 1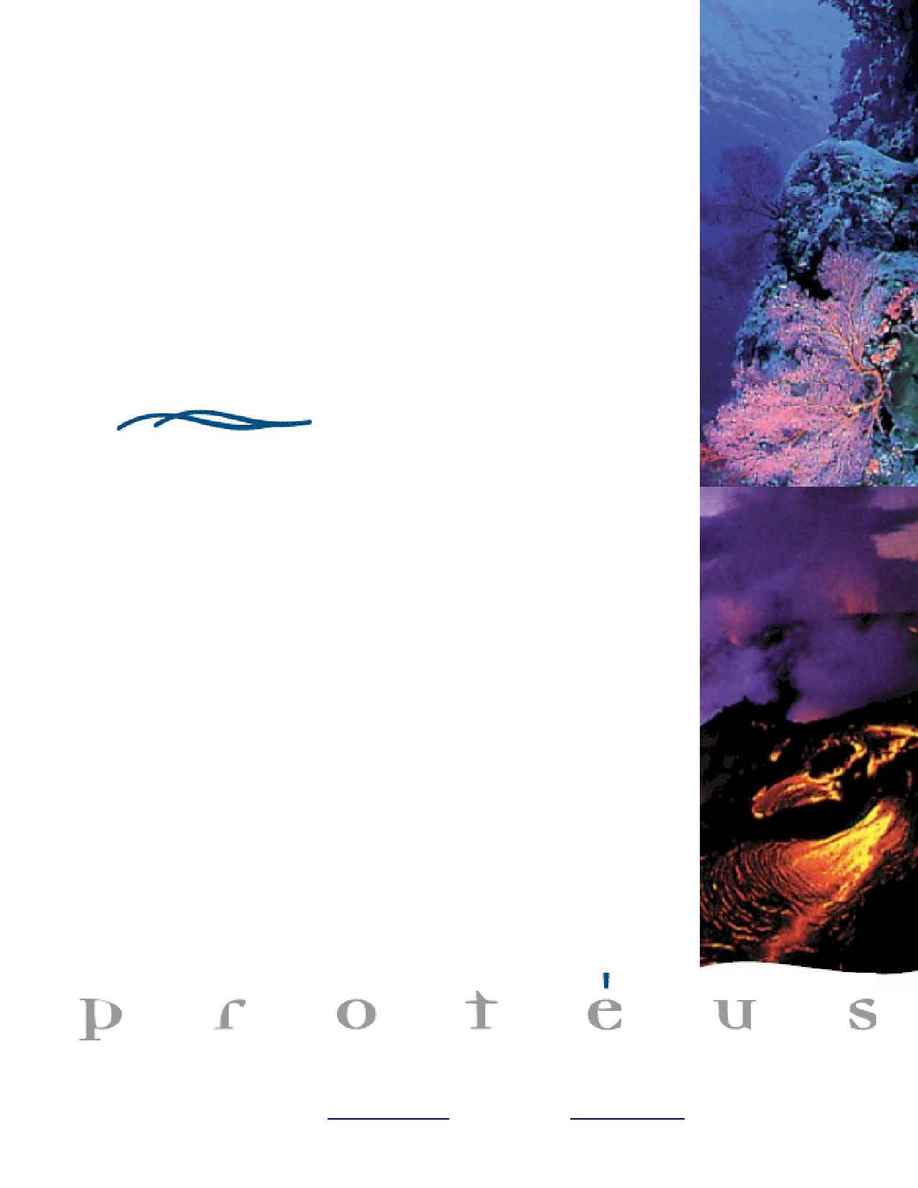 "Nature has more imagination
than our dreams"
The tools of biotechnology can now be used to address important
problems facing society such as bioterrorism and protection against chemical
and biological warfare agents. As your partner in R&D,
Protéus
world-class combination of
know how and technologies for biodefense
Within exclusive partnerships,
Protéus
provides new solutions for
accelerating the development of :
Biohazard rapid detection and identification systems
Vaccines and therapeutics
Molecular diagnostic assays
New tools for decontaminating surfaces, materials or products and for
detoxifying C/B warfare agents.
Protéus
has built up the appropriate set of technologies and
intellectual property portfolio to quickly address and test new market and
application.
Protéus
proprietary technologies provide a fundamental
groundwork in the biodefense field.
protein engineering using L-ShufflingTM
cell-
free protein expression using
PhenomicsTM
biodiversity
extreme environments
Protéus
experience in the biodefense field and operates dedicated facilities including a
BL3-safety level laboratory
for handling pathogenic organisms.
Protéus
means enhancing your capabilities with unique
and proprietary tools that will get you
faster to the market
Proteus, S.A. 70, allée Graham Bell - Parc Georges Besse ­ 30000- Nimes ­ France
Tel : +33(0)466 70 64 64 Fax : +33(0)466 70 64 60