Proteus Protein Expression PSI Page 1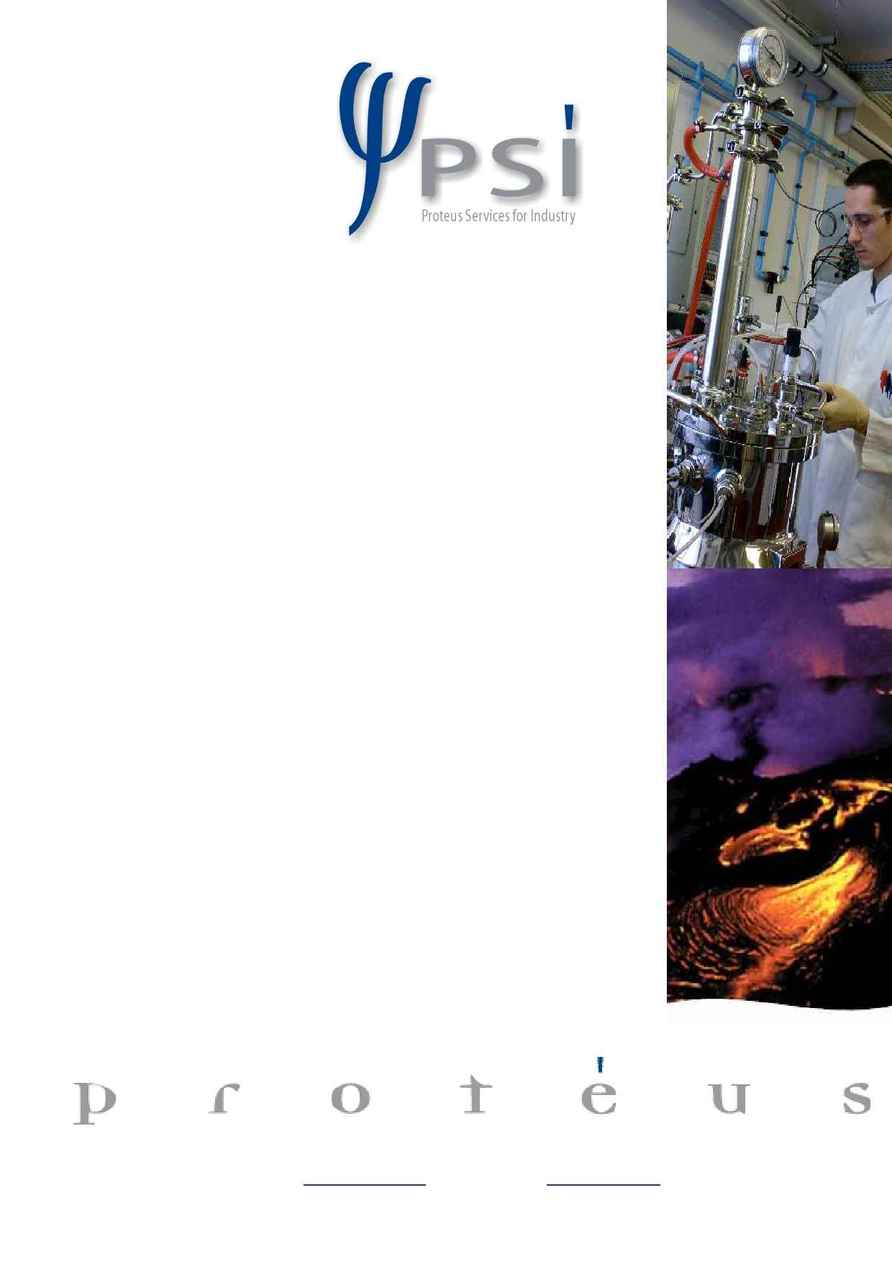 Proteus, S.A. 70, allée Graham Bell - Parc Georges Besse Nimes ­ France
Tel : +33(0)466 70 64 64 Fax : +33(0)466 70 64 60
Protéus offers unique opportunities for optimizing
recombinant proteins characteristics and production
processes.
Protéus' powerful integrated proprietary platform includes :
L-ShufflingTM
EvoSightTM
improved protein variants
Recombinant protein expression
technologies and capabilities.
New !
Now this unprecedented platform is available for
processing your own proteins. PSI (Protéus Services for
Industry) provides an easy access to Protéus world-
class technologies and know how. Call +33 (0)466 70 64
64 today to know more !
Protéus exclusive technologies and know how meet the
needs of the pharmaceutical and biotech industry and other
sectors of life science industry such as cosmetics, personal
care, feed and food, etc. We deliver the experience and
flexibility required to help moving your projects further ahead
Make your industrial dreams reality