Urban Baby Urban Baby Media Kit Page 9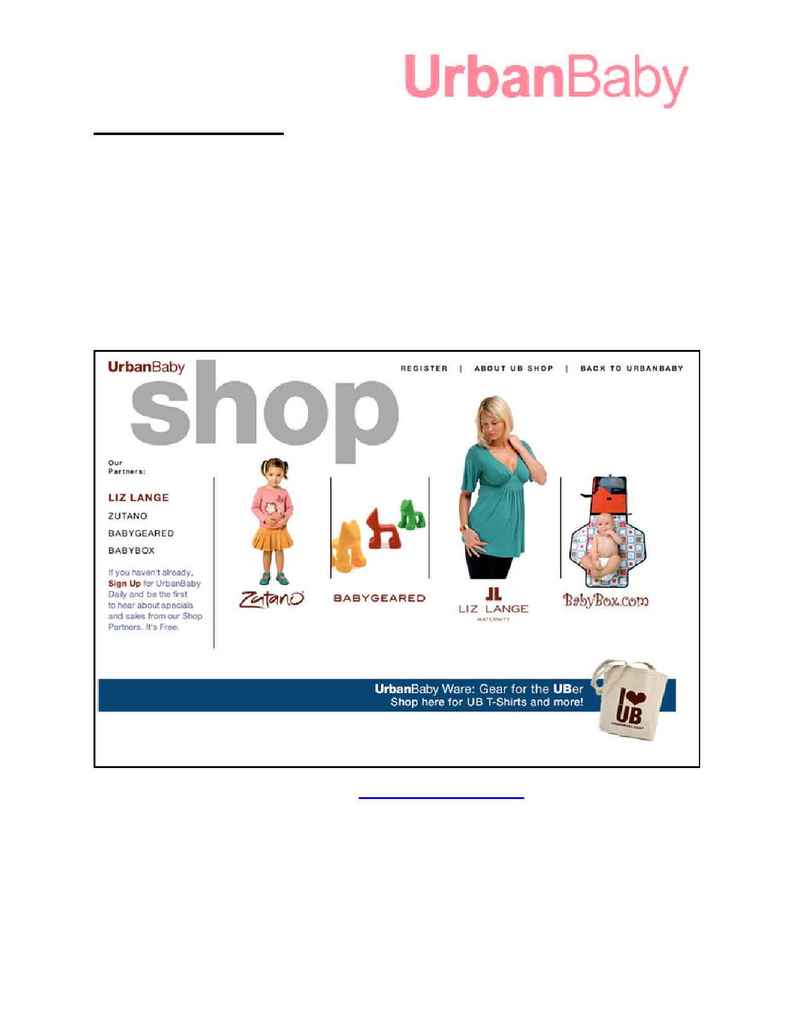 UrbanBaby is a CNET Networks property
UrbanBaby Shop
UrbanBaby reaches affluent, well-educated women who utilize UrbanBaby as their
primary online community and parenting resource, and are active online purchasers, using
the web as a key source of commerce. Tapping into this unique audience of time -starved
new and expectant mothers, UrbanBaby has launched its new UrbanBaby Shop
marketing program.

UrbanBaby aggregated a select group of top retail brands into an anchored marketplace,
creating a special relationship with its audience. UrbanBaby Shop partners benefit from
extensive branding and measurable results through an aggressive email and online
marketing campaign.

Contact UrbanBaby at 718.222.0029 or