The Word Network Urban Religious Channel Aug 2001 Page 1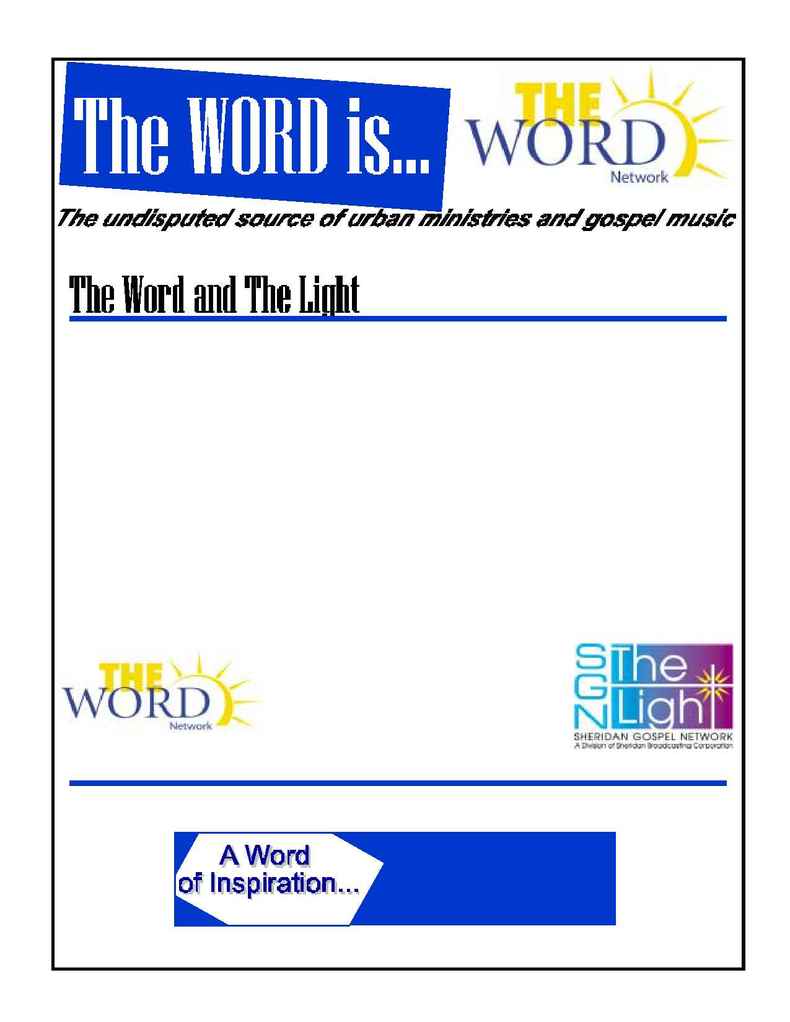 "Joy, has no cost."
~
Marianne Williamson
August 2001
Volume 2, Issue 8
We are delighted to share some very exciting news!

The Word Network has formed a promotional alliance with Sheridan Gospel Network, The Light radio.

The Light is the New Urban Adult radio format for the new millennium, playing the best Gospel hits
from the best artists of the day. This special blend of traditional classics, contemporary hits combined
with specialized programming elements inspire, uplift and encourage listeners of all ages.

As you probably know, they currently have over fifty affiliated radio stations all over the country...from
Philadelphia to San Francisco and many markets in between. We will be working with The Light on
many different levels including highlighting each other's programming and showing up in your
neighborhood with concerts, sweepstakes, prizes and attention.

Our websites are now connected
.
You can reach The Light from our website
www.thewordnetwork.org
through the alliance page
www.sgnthelight.com
We urge you to check out the site and see whether
S GN The Light is available in your neck of the woods.