The Word Network Urban Religious Channel 1st Quarter 2003 Page 2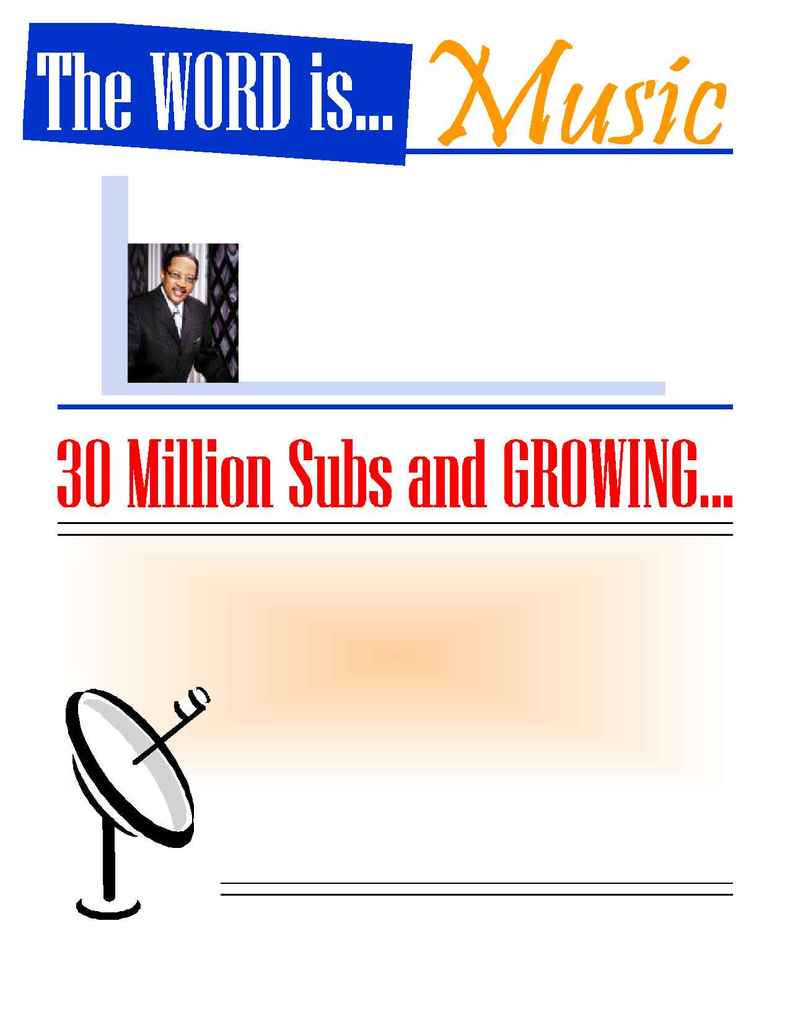 The Word Network is proud to bring you the best in contemporary and traditional
gospel music, including gospel concerts. Our weekly gospel shows bring a variety
of artists sharing their gift of song:
Video Gospel, Gospel Grooves
Bobby Jones Classic Gospel,
& Bobby Jones Presents...
Grammy award winner Bobby Jones brings his charisma and in-
domitable spirit to The Word Network.
In addition to being in the Top 5 Urban Markets, The Word Network has distribution in over
50% of the Top 50 Urban Markets in the Country. Along with DirecTV, AT&T, Time War-
ner, Comcast, Cox, Adelphia, Charter, Cablevision, Millennium, Insight and other cable op-
erators and broadcasters across the country, we also provide programming to our Armed
Forces reaching One Million men and women in over 185 countries. We are providing pro-
gramming to the Africa Independent Television network serving 75 million viewers in Ni-
geria and MultiChoice Africa serving 50 countries and adjacent is-
Most recently we have launched with Time Warner Cable in New
York; Charter in St. Louis, MO and Columbus, GA; AT&T in the
greater Los Angeles area and Northern California and coming soon,
we will be on Cablevision in the Bronx and Brooklyn.
Watch for more updates as we get the "
Word
" out...
Visit us at our website
www.thewordnetwork.org
248-357-4566