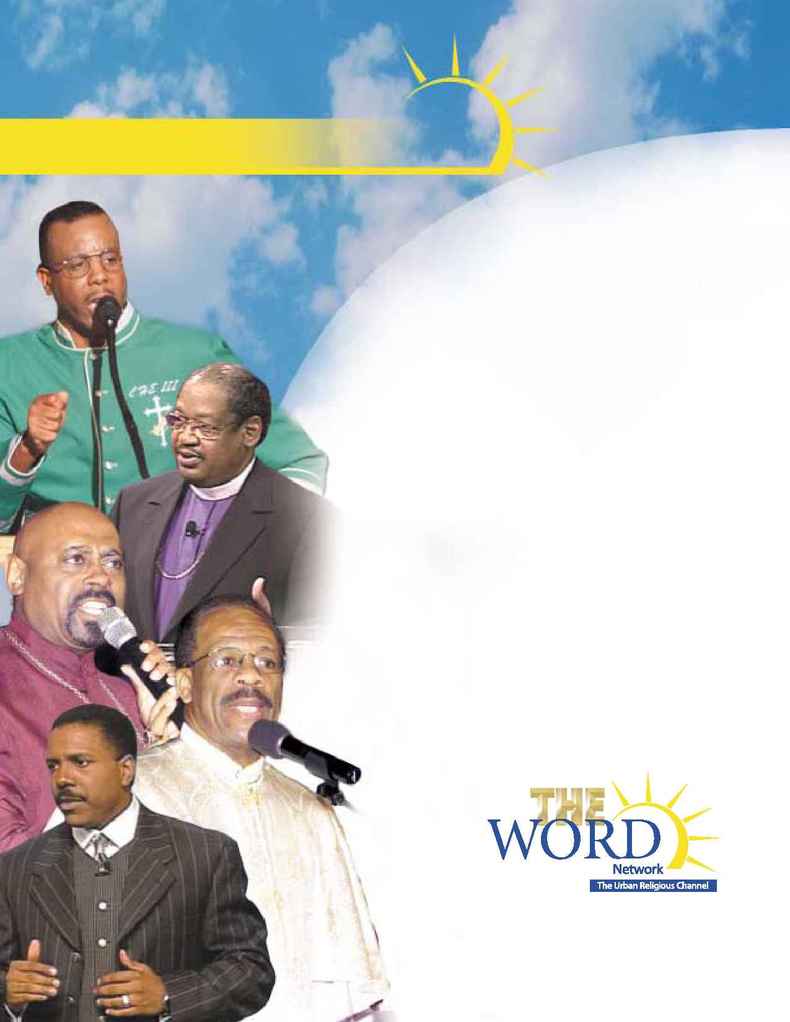 Ministries
We know that you have been looking for family television with
values ... your wait is over.
The Word Network is the undisputed source for urban
ministries and gospel music.
The Word Network provides programming that is sensitive to,
and touches the fabric of, the urban African American community.
The goal of the network is to feature Urban Ministries, Gospel Music
and live church conventions and specials.
The programming covers a broad range of demographics from
the teens and young adults that are interested in contemporary
gospel music, to the families seeking values consistently presented in
a positive way, to the slightly more mature urban population
that relates to many of the popular local, regional and national
ministries.
This non-profit network is the urban partner to the cable operator and
will work with them to continue to foster positive community relations
and make a significant contribution to their cities and its residents.
Some of the ministers that The Word Network features are:
Creflo Dollar, Charles H. Ellis III, Richard Henton, Leroy Thompson,
Paul S. Morton, Noel Jones, Dr. Frederick K.C. Price, Clarence
McClendon, and Gilbert E. Patterson
p r e a c h e d f r o m t h e
The undisputed source for Urban Ministries & Gospel Music.
For more information call:
Lewis Gibbs, Vice President of Operations
Betsy Kellman, Vice President of Marketing & Affiliate Relations, or
John Mattiello, Director of Marketing & Affiliate Relations
at 248.357.4566
www.thewordnetwork.org