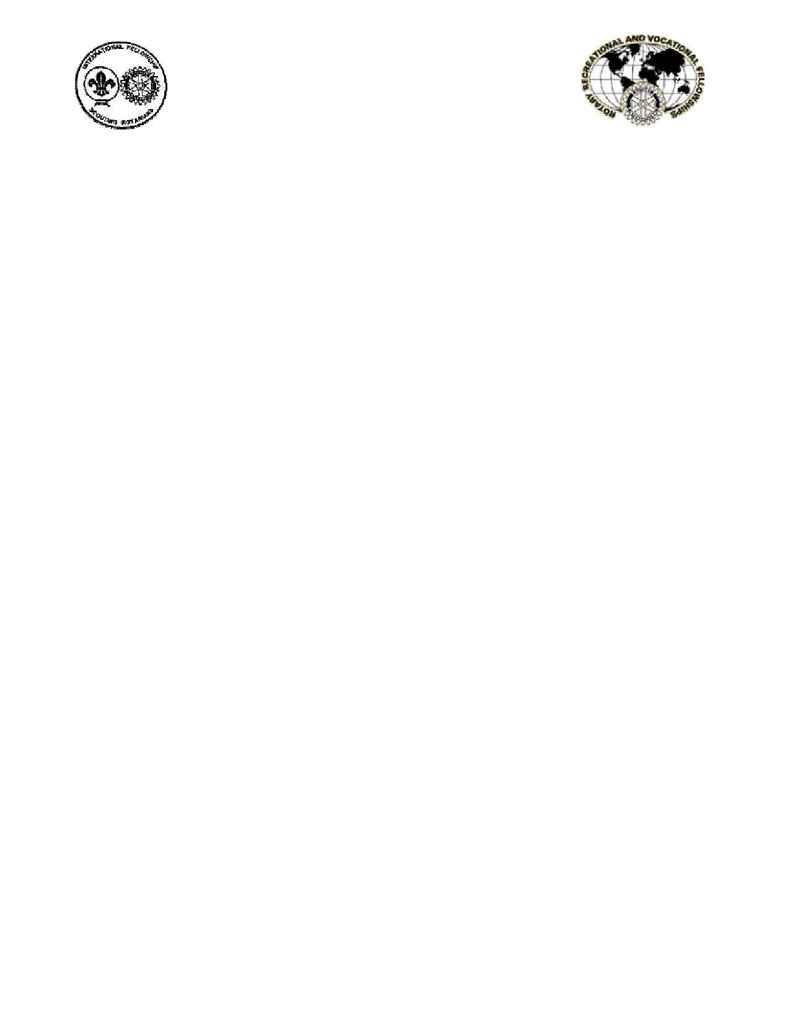 What can my Rotary Club/District do for Scouting?
1.
Sponsor a pack, troop, or Venture crew.
2.
Establish camperships for worthy Scouts.
3.
Sponsor a Scout(s) for the National or World Jamboree.
4.
Sponsor a Scout International Youth Exchange between a local troop and one from another country.
5.
Provide a speakers bureau for your Scout Council's Learning for Life Career Awareness Exploring
program.
6.
Sign up Rotarians as Merit Badge Counselors for your local Council.
7.
Perform a camp improvement service project.
8.
Recognize local scouts who receive the Eagle Scout Award or Girl Scout Gold Award with an IFSR
certificate.
9.
Sponsor a Scout Show/Scout-a-Rama.
10.
Sponsor and man a Merit Badge Rally or Merit Badge University.
11.
Invite a volunteer or professional Scouter to speak about Scouting at your Rotary Club.
12.
Invite the local National or World Jamboree participants to your Rotary Club for lunch.
13.
Sponsor an International Camp Staff member for your local camp.
14.
Sponsor a local Scout to participate in the European Camp Staff program.
15.
Sponsor a Camp-o-Ree.
16.
Make a contribution to your local council's Friends of Scouting campaign.
17.
Recruit Scouting volunteers from Rotary for local inner city or rural troops that have difficulty
finding qualified adult leadership.
18.
Adopt an inner-city pack, troop, or venture crew.
19.
Adopt a local school Learning for Life program.
20.
Make a contribution to your local Scout council's endowment.
21.
Recognize local Rotarians for their service to Scouting by making them James E. West Fellows
through a $ 1,000 contribution in their name to the local council endowment.
22.
Ask your local Boy Scout, Girl Scout, or Girl Guide organization what you can do to help them.
23.
Establish a Scouting Committee at the Rotary District level.
24.
Encourage your members who are involved in Scouting to join the International fellowship of
Scouting Rotarians.
25.
Hold a Rotary meeting at your local Scout Camp to familiarize your members with Scouting.