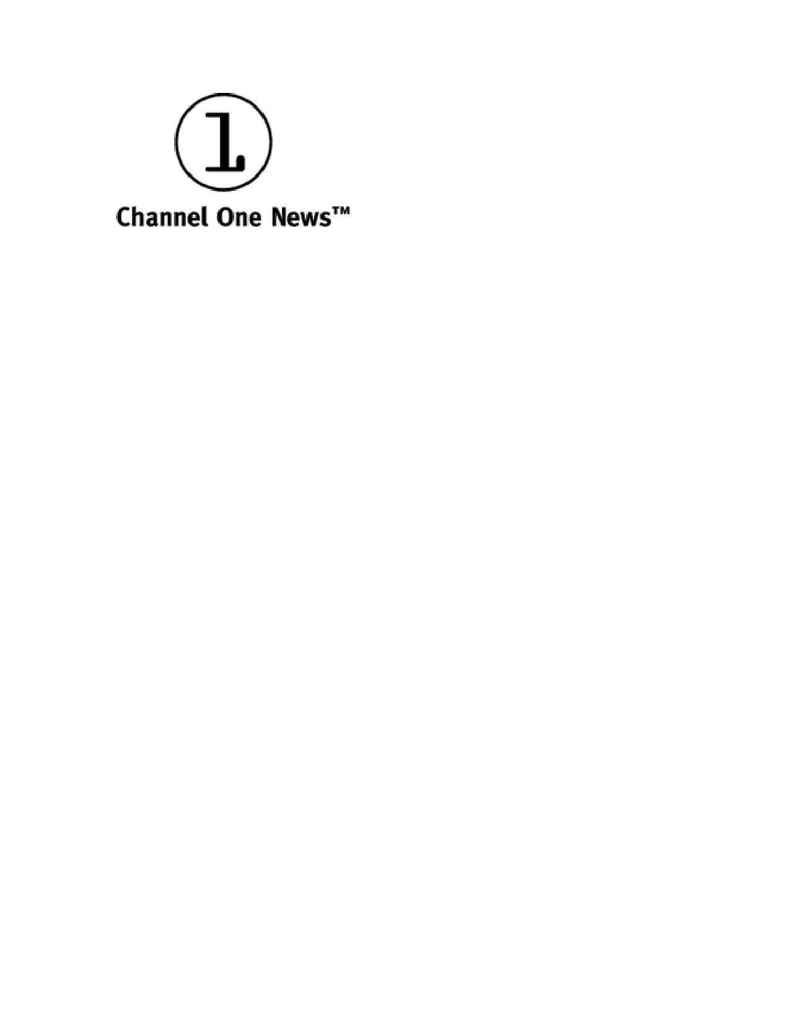 YOUR GUIDE TO GETTING INVOLVED IN STUDENT-PRODUCED WEEK
March 4 ­ March 14, 2003
Application Postmark Deadline: December 20, 2002
During the first two weeks of March, Channel One News will be produced entirely by a student team
assembled from across the U.S. This is a fantastic opportunity for you to see Channel One News behind
the scenes and learn what goes into producing a daily national television news program.
WHO CAN APPLY
Any middle, junior high or high school student currently enrolled in a Channel One Network school is
eligible for the Student-Produced Week news team. If you are selected, we will make arrangements with
your parent(s) or guardian(s) and your school to fly you to the studio in Los Angeles, Calif. All housing,
meals, transportation, incidentals and adult supervision will be provided by Channel One Network.
Here are the positions we need to fill, along with some tips on what we will be looking for in your video
application:
EXECUTIVE PRODUCER
As Executive Producer, you oversee the entire production process. Your responsibilities include
coordinating the efforts of all the other team members, having final say on assignments and on the structure
and content of stories. Candidates should be able to demonstrate that they are experienced leaders, are
knowledgeable about video, and have the ability to motivate and manage a large group of creative
individuals. Please tell us about your ideas for Channel One News.
LINE PRODUCER
As Line Producer, you coordinate the production of all aspects of the show, ensure the implementation of
all decisions regarding news, graphics and feature segments, and maintain the newscast's continuity and
timing. The ideal candidate will be able to demonstrate that he/she can assume complete responsibility for
putting the newscast on the air, be really great with details and have video experience.
NEWS PRODUCERS (4)
As a News Producer, you generate story ideas, write the scripts for news stories and feature segments,
develop concepts and, with a professional camera crew, shoot and edit videotape for broadcast. Candidates
will show us video that they have produced, written or edited. Strong writing skills, creativity, knowledge
of the editing process and a desire to develop ideas into visually compelling news stories are vital for this
position.
DIRECTOR
As Director, you oversee the taping of each day's show, graphics, bumpers and Pop Quizzes, and supervise
the final assembly of the program segments into a coherent newscast. The ideal candidate will have the
vision and video skills necessary to direct an entire show from start to finish.