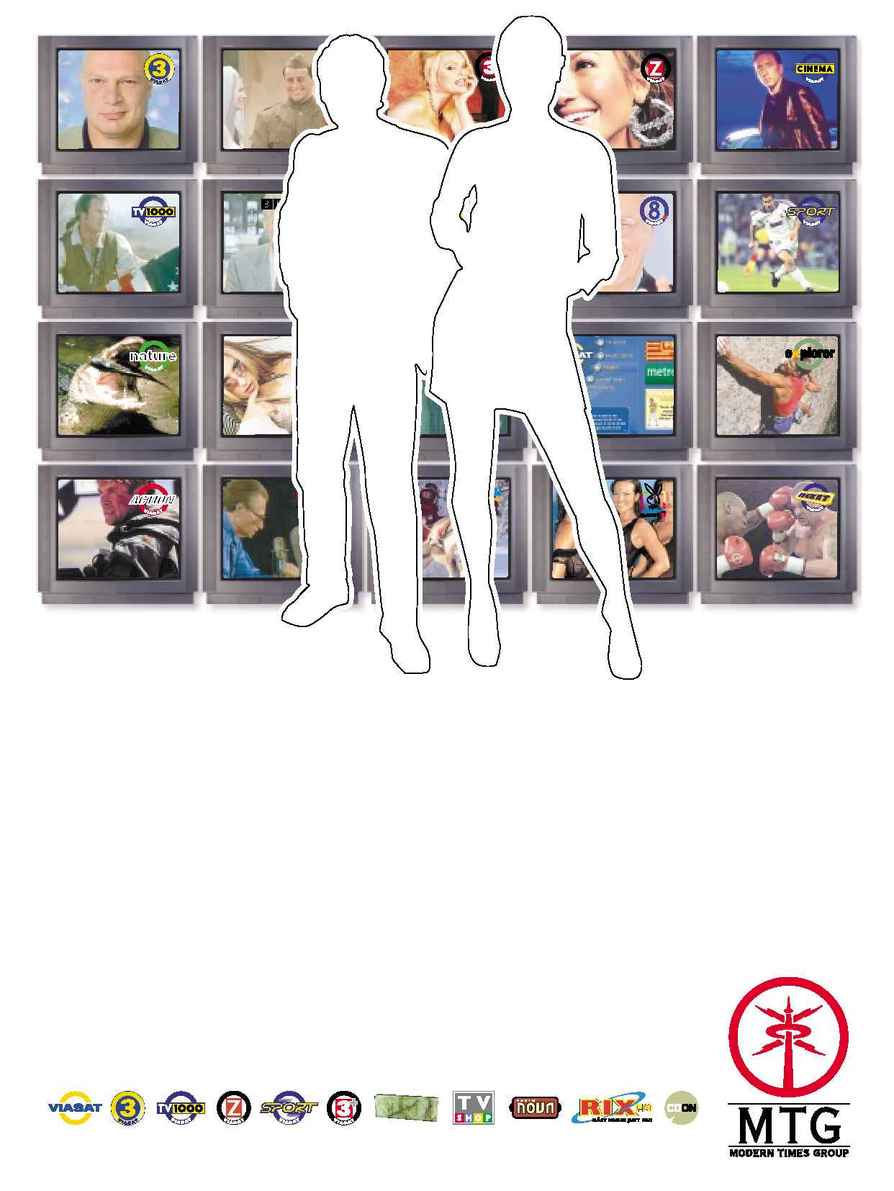 Modern Times Group MTG is now planning for the
future. We take on our future resources as trainees as
we know from experience that this is the best, most
efficient and quickest education there is.
MTG is looking for:
Future CEO & President
Future Business Area Managers
Future CFO's
Future Managing Directors
As Trainee within MTG you will work closely with our
senior management for a period of 12 months. The
workload is very heavy, your tasks sometimes even
banal and simple.
However, through out your trainee period you will
receive a unique and exceptionally speedy training
and an opportunity to an extremely quick career.
If you are between 23­30 with a degree in busi-
ness admin, engineering or similar, and feel that you
have what it takes, you are eligible to apply for the
position as TRAINEE with MTG.
Send us a Trainee Application by surface mail to: MTG AB, Recruit-
ment Officer, P.O.Box 17088, 104 62 Stockholm, Sweden, or by
email to: trainee@mtg.se, with a complete C.V. & personal letter.
Modern Times Group MTG AB has seven business areas: Viasat Broadcasting, Radio, New Media, Publishing, Modern Interactive, SDI Media, and Modern Studios.
Modern Times Group MTG AB's class A and B shares are listed on the Stockholmsbörsen O-list and ADRs are on the Nasdaq National Market in New York.
Our Future can be yours