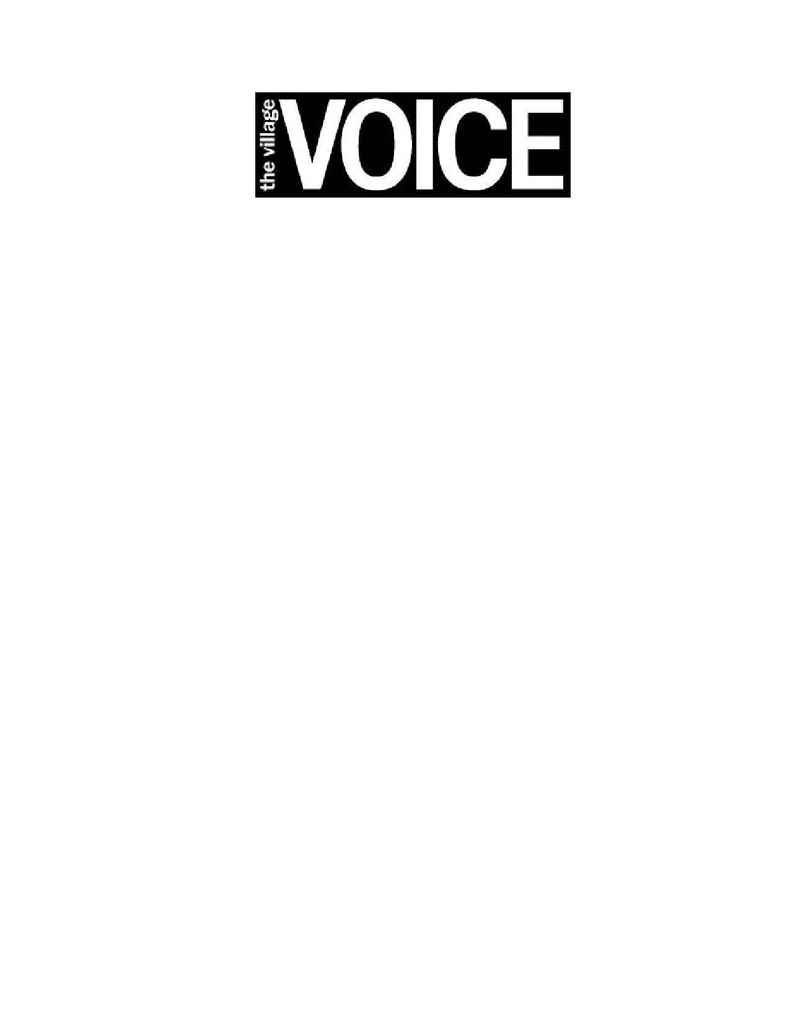 EDITORIAL INTERNSHIP and MINORITY WRITING FELLOWSHIP
New York's award-winning weekly newspaper, The Village Voice, seeks qualified
applicants for its internship program. The Voice has a tradition of sophisticated reporting that
takes to task local politicians and institutions. Renowned for its investigative journalism, the Voice
also covers cultural news--including reporting on film, art, theater, books, and dance. Participants
will have the opportunity to work alongside journalists such as media critic Cynthia Cotts, writers
James Ridgeway and Wayne Barrett, and columnists Michael Musto and Toni Schlesinger. Our
interns have moved on to writing and editing jobs at The New York Times Magazine, Vanity
Fair, and Rolling Stone, to name a few. Others have stayed at the Voice.


The internship program is conducted in four sessions -- spring, summer, fall, and winter.
The spring session runs from March through May, summer from June through August, and fall
from September through December. There are a few one or two month spots available during the
winter session. All are unpaid internships, though there is a paid fellowship open to minority
candidates only. Approximately 15 interns are on staff at one time -- a minimum of 15 hours per
week is required. The fellowship is available for Winter/Spring and Summer/Fall, approximately
3-4 months.


Both the intern and fellowship positions involve working closely with editors and staff
writers as researchers and assistants, and occasionally as writers or reporters. While journalism
experience is not an absolute requirement for consideration, candidates should possess research
skills, an aptitude for critical thought, and an overall familiarity with the Voice. Interns may make
arrangements to receive college credit for their work. If you have an interest in Photography,
please send photo slides to be considered for the Photo department.


IMPORTANT: We generally receive five times more applications for our summer
internship than for any other semester. Applying for the spring, fall, or winter programs, therefore,
increases your odds dramatically.

DEADLINES TO APPLY:

Spring (February-May)
December 31
Summer (June -August)
March 31
Fall (September-December)
July 31
Winter (January-February)
November 30