Salon Channel SC Order Form Page 1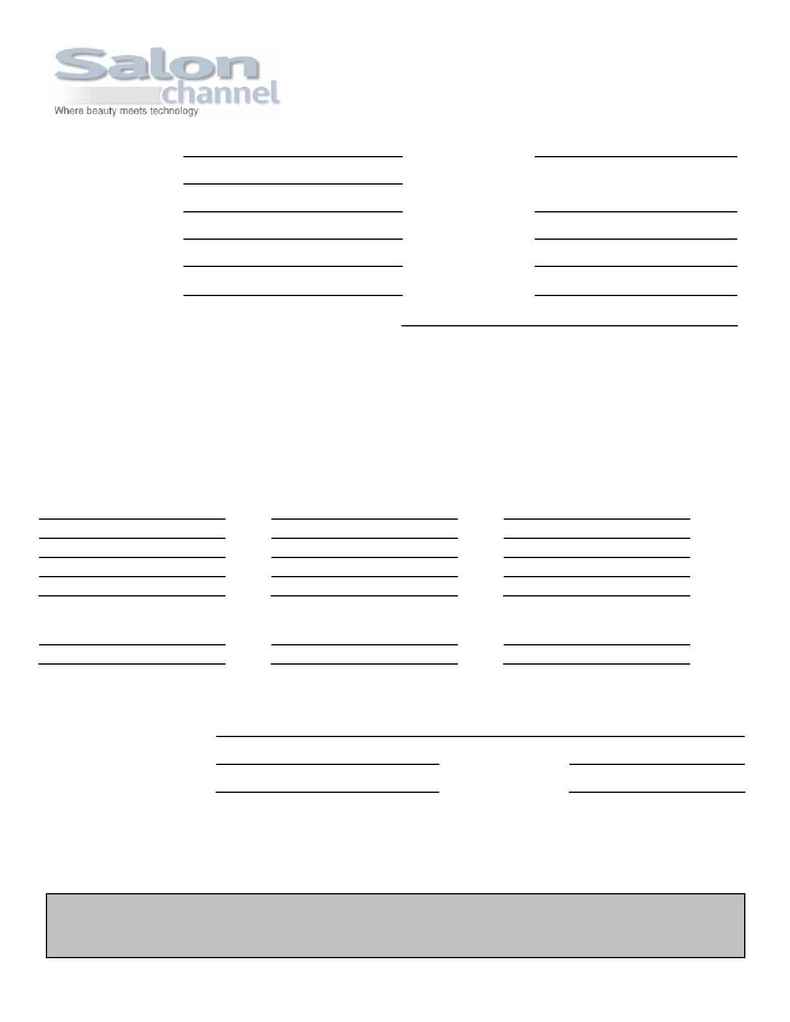 Directory Listing
Order Form
Tel. 801-280-9084, Fax 801-282-9187
For Office Use Only
Email Address for customers to request a free catalog:
Please email the following documents to sales@salonchannel.com:
Company Logo or picture of products (72 dpi and no larger than 600 x 300)
80 word description of your company and/or products
Please choose up to 10 categories from our Products & Services Directory under which you would like to have your company
listed (i.e., mascara, massage lotion, face cream, etc.). List the appropriate categories below. All of our categories are listed
alphabetically at SalonChannel.com/index.asp or you can use the directory found at SalonChannel.com/directory.htm to
search for specific product categories. Please attach a separate sheet if necessary. Additional categories may be purchased for
$10 each.
Please list all brand names manufactured by your company below:
Payment Information - $149.00* for 1 year. We accept all major credit cards, checks and money orders.
Credit Card Billing Address:
* $149.00 includes up to 10 categories. Additional categories may be purchased for $10 each.
Fax the completed form to 801-282-9187 or mail to P.O. Box 188, West Jordan, UT 84084.